Maren Altman was criticized on Twitter for advertising Celsius shortly before the company filed for bankruptcy in court.
We recently wrote that during the Celsius bankruptcy case,  about a court document containing confidential user data and transaction history that got published on the network. Thanks to this document, it became known that crypto-astrologer, Maren Altman, received $30,000 for advertising Celsius, attracting her one million audience to the platform.
If you are also surprised that there are crypto-astrologers and do not know who this mysterious Maren Altman is, then we will be happy to bring you up to date. Maren Altman is a popular blogger on social networks such as Instagram, TikTok and YouTube. In her videos, she makes astrological predictions for cryptocurrencies by the date of their creation or the current location of celestial bodies. Maren has a fairly large audience: more than 327 thousand subscribers on Twitter, 1.4 million subscribers on TikTok, as well as 204 thousand subscribers on YouTube.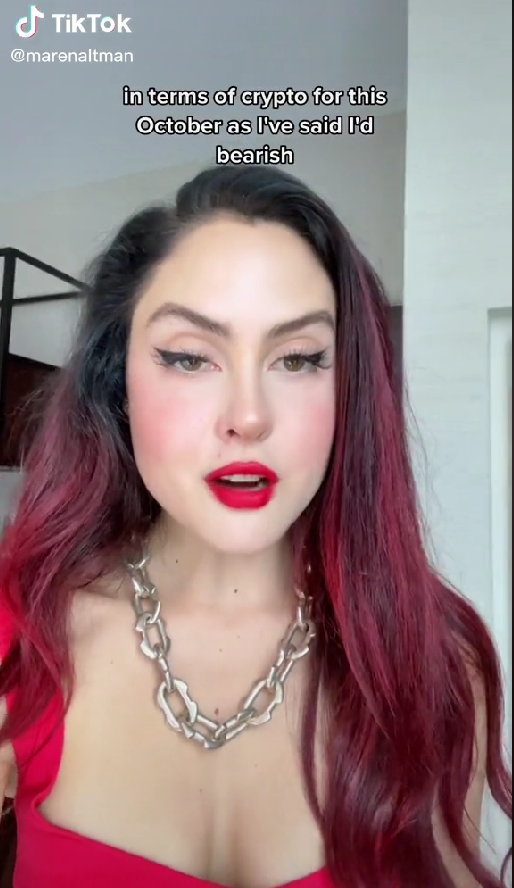 Recently, Ms Altman was severely criticized online because her promotional collaboration with Celsius was disclosed. After the document with the personal data of users became publicly available, Twitter users quickly found melons about the famous crypto-astrologer.
After that, Ms Altman was subjected to severe harassment in connection with payments which she wrote a big message for everyone, in which she highlighted her cooperation with Celsius, and also stressed that, according to her observations, it is difficult to make any marketing company related to crypto projects.
However, I have found that in crypto, unlike any other industry, there is never any acceptable way to do paid marketing, let alone speak about anything but Bitcoin, frankly.
In an interview for CoinDesk, Ms Altman talked a little about the features of her advertising contract with Celsius:
For 15 thousand dollars a month, Maren had to insert advertising Celsius into her YouTube video twice a month, and also mention the company twice a month while promoting her TikTok;
In addition, within the framework of the contract, Maren could not say anything about the past, future and present of Celsius.
In her appeal, Ms Altman also wrote that not only the creative team, but also lawyers worked on the content of the advertisement and the contract itself:
Contracts in influencing are very, very clear on deliverables. This means there is NOT some "here's $15k go talk about us" thing. It's lengthy, it goes through exactly what is illegal to say, and is reviewed by lawyers on both sides. There is a certain amount of videos agreed upon, on specific platforms, with specific time minimums and constraints. Then monthly, you work with the creative team to weave in their campaigns into your video content. I'd usually put my partnerships in my New and Full Moon videos and weave them into that.
In fact, there are quite a lot of fortune tellers of crypto assets on tiktok right now. For example, The Investor Prophet has used tarot cards to make predictions for decades. While we are wondering what will happen to the new token of the fallen Terra – LUNC in the near future, the guy from TikTok already knows what will happen in 2029.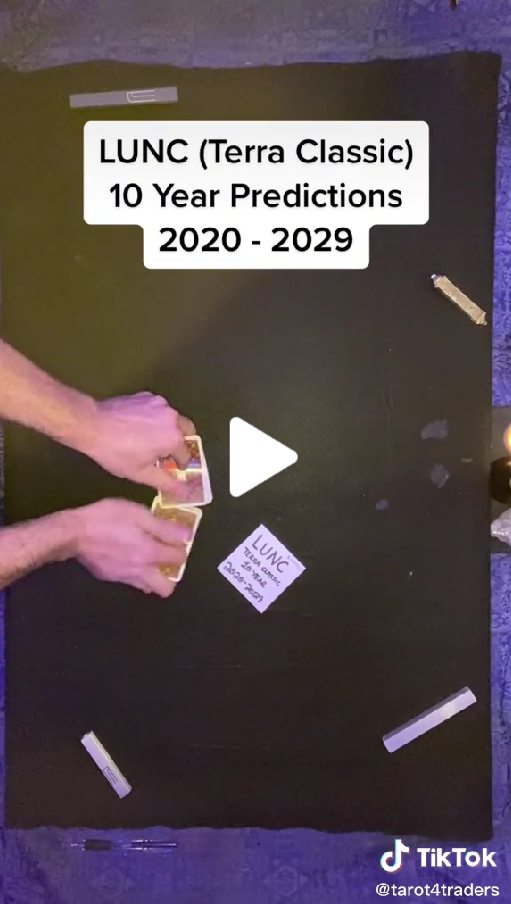 Today, many people perceive astrology as deception and fraud, and if we add to this the fact that some still do not believe that cryptography has a future, despite the fact that today it is already a fairly strong financial mechanism, this story is a clear example that their beliefs are true. Crypto astrologer for money talks about a crypto company that is on the verge of bankruptcy.
Maren Altman announced the possible start of a court case, together with a lawyer, she can file a lawsuit for libel. It seems that Celsius will not only be a participant in court proceedings for a long time, but will also bring some difficulties to its partners. In the meantime, we will continue to observe and be sure to tell you if the crypto-astrologer starts a new court case, and what interesting things will happen with Celsius.
Comments