Double jump.tokyo will produce Three Kingdoms inspired Web3 trading card game licensed from SEGA on a HOME verse, a Layer 2 blockchain network owned by Oasys, in an unspecified period of time.
Sangokushi Taisen (Three Kingdoms) is an action-filled Japanese arcade game in which players deal cards. With a huge focus on creating a top-notch game, double jump.tokyo will be utilising Sangokushi Taisen's IP, so players can expect a great deal of Japanese artwork, characterisation and visuals.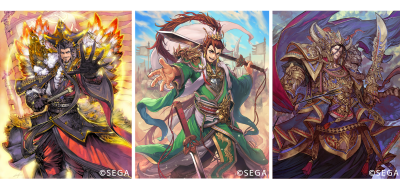 Hironobu Ueno, CEO and Founder of double jump.tokyo Inc., commented on the release of this new game on "Oasys" by saying, "With a unique architecture optimized for blockchain games, Oasys aims to solve obstacles for gamers, offering fast transactions and zero gas fees and providing users with a more comfortable gameplay experience."
Oasys is a blockchain platform that aims to assist creators in developing blockchain games. It uses an eco-friendly proof-of-stake (PoS) consensus operational technique. In 5 years Oasys has already made a name for itself and works with giants like like Square Enix, SEGA, Ubisoft, Bandai Namco and Netmarble.
Double jump.tokyo specialises in offering solutions regarding blockchain game development as well as NFT-related matters. The company partners with top-class businesses to help them merge blockchain tech with their current operational techniques. Recently they did an "Astro Boy"-themed NFT project and joined "tofu NFT" marketplace.
Some experts say that blockchain gaming will revolutionise the gaming industry. Epic Games Store has launched the first NFT game, Zilliqa has unveiled a Web3 gaming console, Axie Infinity is doing relatively fine, and there is generally a lot of interest in blockchain gaming from big companies with AAA titles. But there is still continued criticism: the introduction of NFTs in S.T.A.L.K.E.R. 2 sparked a huge backlash, and fans of GTA6 wanted the new gameplay not to include cryptocurrency rewards. Only time and progress will tell whether the future of blockchain gaming will be successful. We continue to observe.
Comments