NYX Professional Makeup is launching an online beauty "incubator" in the form of a DAO called GORJS and 1,000 Ethereum NFTs called the "FKWME Pass". The L'Oréal-owned brand made the announcement last week. The aim of this DAO is to democratise the beauty industry by providing a space for independent creators.
"GORJS will serve as a launchpad for 3D creators from across the industry, with the intent to promote growth and innovation within the community, increased aptitude in digital makeup, and ultimately, success in the artists' careers."
Unveiled in June, the DAO is set to go live very soon. There can only be 100 million tokens in total. On February 1st, the "FKWME" NFT passes will sell for 0.19 ETH, or around $300, as of this writing.
In a statement, NYX Global Brand President Yann Joffredo said that GORJS would promote 3D innovators and assist them in navigating the Web3 industry. In the age of avatars and the metaverse, the project also explores what makeup signifies. Digital cosmetics, according to him, can go beyond physics and redefine makeup. By connecting with Web3 beauty influencers on their websites and social media platforms, you can possess extra-terrestrial glass skin and elemental lashes that can flare into flames.
The members of the DAO will use non-transferable GORJS governance tokens as voting chips for various DAO proposals and projects. DAO members can earn "soulbound" GORJS tokens in many ways, which includes buying a "FKWME" Pass NFT. A "soulbound" token means that it's non-transferable and cannot be moved from the holder's wallet. The NFT automatically grants the holder a daily yield of GORJS tokens, and also includes 'allowlists' of a holder for future NFT airdrops and exclusive future sales. The DAO will also offer an NFT minting tool, allowing members to mint their own art through its site.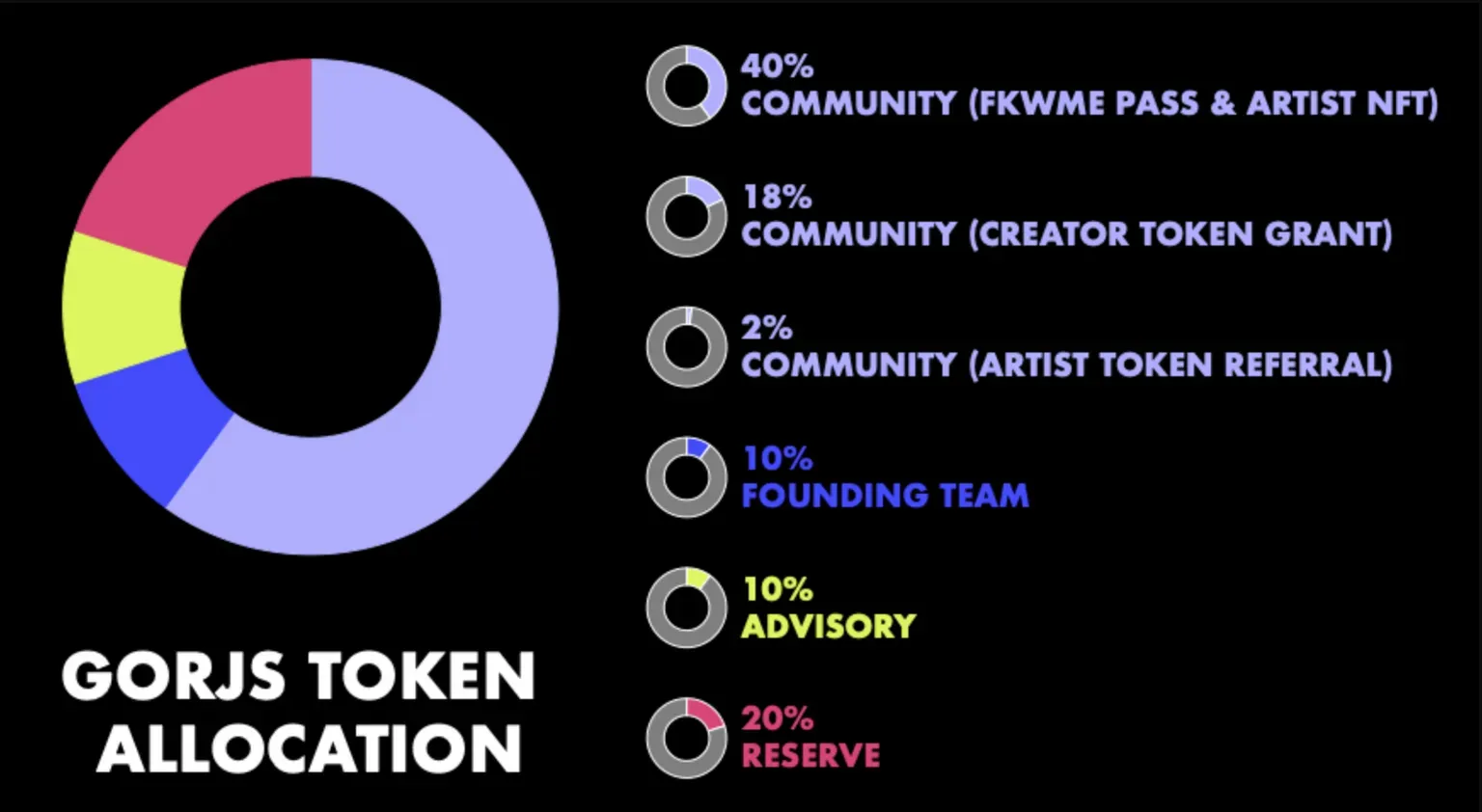 NYX's parent company L'Oréal looks to be taking the lead in the metaverse for beauty and cosmetics businesses. It recently invested $4 million in Digital Village, a company that builds NFT marketplaces that offer the metaverse as a service. It's also no surprise that NYX has entered Web3: in June 2022, the brand partnered with People of Crypto Lab to release an avatar NFT collection dedicated to Pride Month. The avatars could be used in The Sandbox metaverse.
As NYX moves forward with its Web3 plans, it remains unclear whether the average NYX target audience member is interested in crypto — or whether NYX's Web3 world will entirely change the brand's user demographics. We continue to observe.
Comments