Binance secured a permanent license to manage a digital asset platform and provide custodial services in Kazakhstan back in October 2022. The license was provided within the Astana International Financial Centre (AIFC) and covers a wide range of services such as trading, exchange and custody.
💡
The Astana International Financial Centre (AIFC) is a financial hub and a special economic zone in the capital of Kazakhstan, Astana, launched in 2018. A special constitutional statute provides a legal framework for the functioning of the AIFC as well as a favorable environment for its participants.
At the end of April Binance announced that would open a branch in Kazakhstan by mid-2023. According to the company's regional director, Vladimirs Merkis, the branch will offer exchange and conversion services, fiat currency deposits and withdrawals, cryptocurrency asset storage, and exchange transactions.
In addition to its usual activities, Binance will advise the local authorities on the legislation and regulation of crypto assets, and set up educational programs.
Kazakhstan will become one of the first countries in the world where training in blockchain technologies is included in the basic program of universities. With the help of the Binance Academy, twenty-two universities plan to train more than 40 thousand people by 2026.
Further, it appears that Binance will use its Kazakhstan presence to work with other CIS countries as well. The only vacancy for Kazakhstan posted on Linkedin at the time of writing was for the "Growth Marketing Manager- CIS" position and mentioned developing '360 marketing plans for CIS countries'.
Kazakhstan appeared on the crypto map in the spring of 2021 after the ban on crypto mining in China, when some miners relocated to the country. By August 2021, Kazakhstan had become the second-placed country in the world for crypto mining volumes.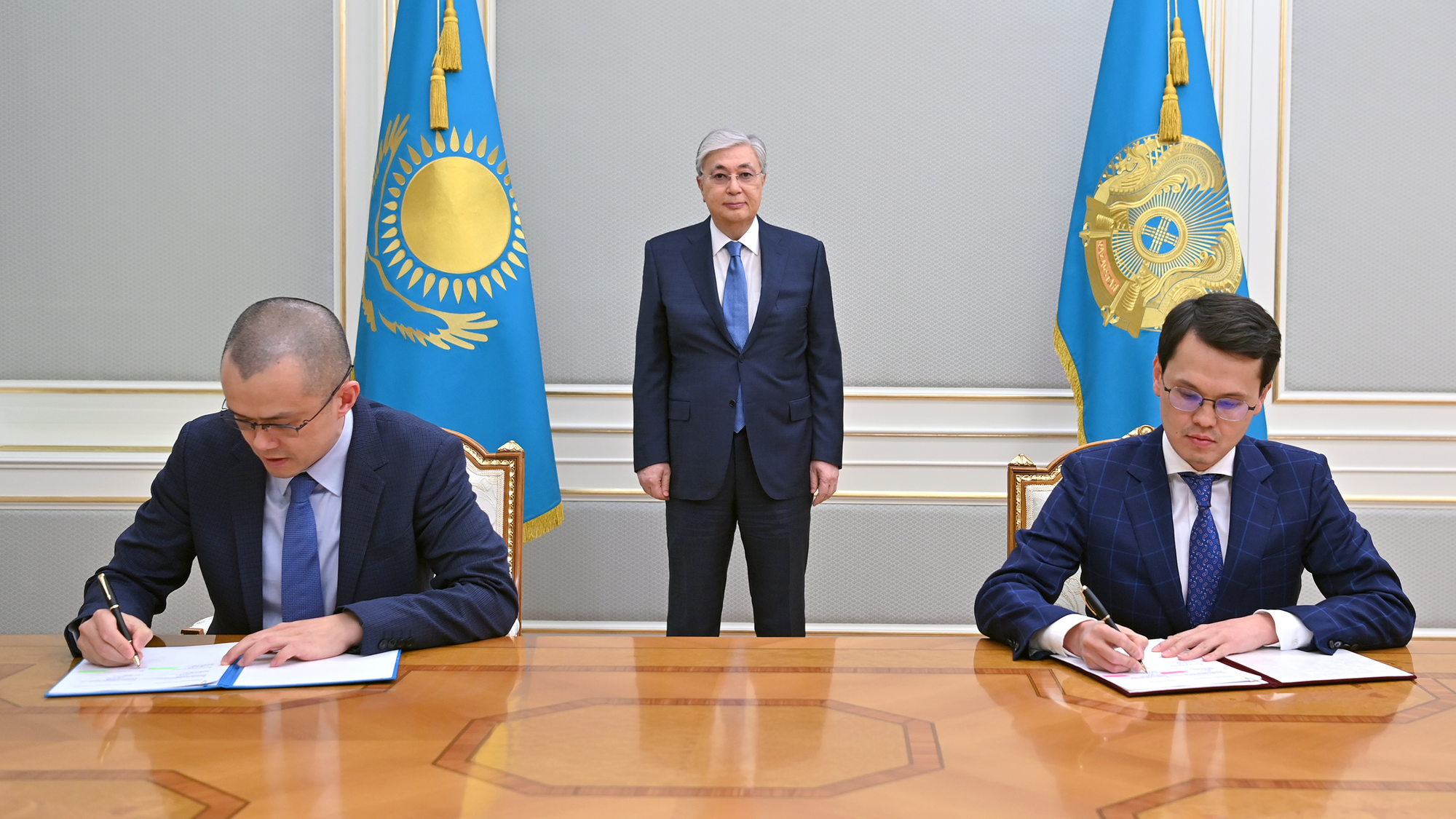 In February 2023, Kazakhstan adopted a new law on digital assets, which defined the concepts of secured and unsecured digital assets, mining and digital asset exchanges. Now miners must purchase a state license, pay taxes and sell at least 75% of the mined cryptocurrency through licensed exchanges.
"Kazakhstan intends to become a leading player in the field of new digital technologies, crypto ecosystem, as well as regulated and transparent digital mining," - said Kazakhstan's President Kassym-Jomart Tokayev at the Digital Bridge forum.
Judging by its progress so far, Kazakhstan has all chances to make the president's plan a reality. We will continue to Observe further developments in the country.
Comments