Telegram is an instant messaging application created by Pavel Durov and launched in 2013. Since its release, Telegram has undergone many changes and is presently among the most popular messaging apps worldwide.  
Now, all Telegram users have the opportunity to access the USDT stablecoin from Tether via the application's @wallet bot. Telegram will use Tron blockchain for USDT transactions.
💡
A stablecoin is a cryptocurrency that is pegged to a fiat currency. In ideal conditions, a stablecoin would be 1:1 equivalent to a fiat currency. The largest stablecoin by market capitalization right now is the USDT stablecoin from Tether, which is pegged to the US dollar.
Using a crypto wallet in Telegram is a very simple process. You only need to search for the @wallet bot and launch it. The bot will offer to add the cryptocurrency wallet to Telegram's attachment menu right away. After adding the wallet, you can access it from any chat.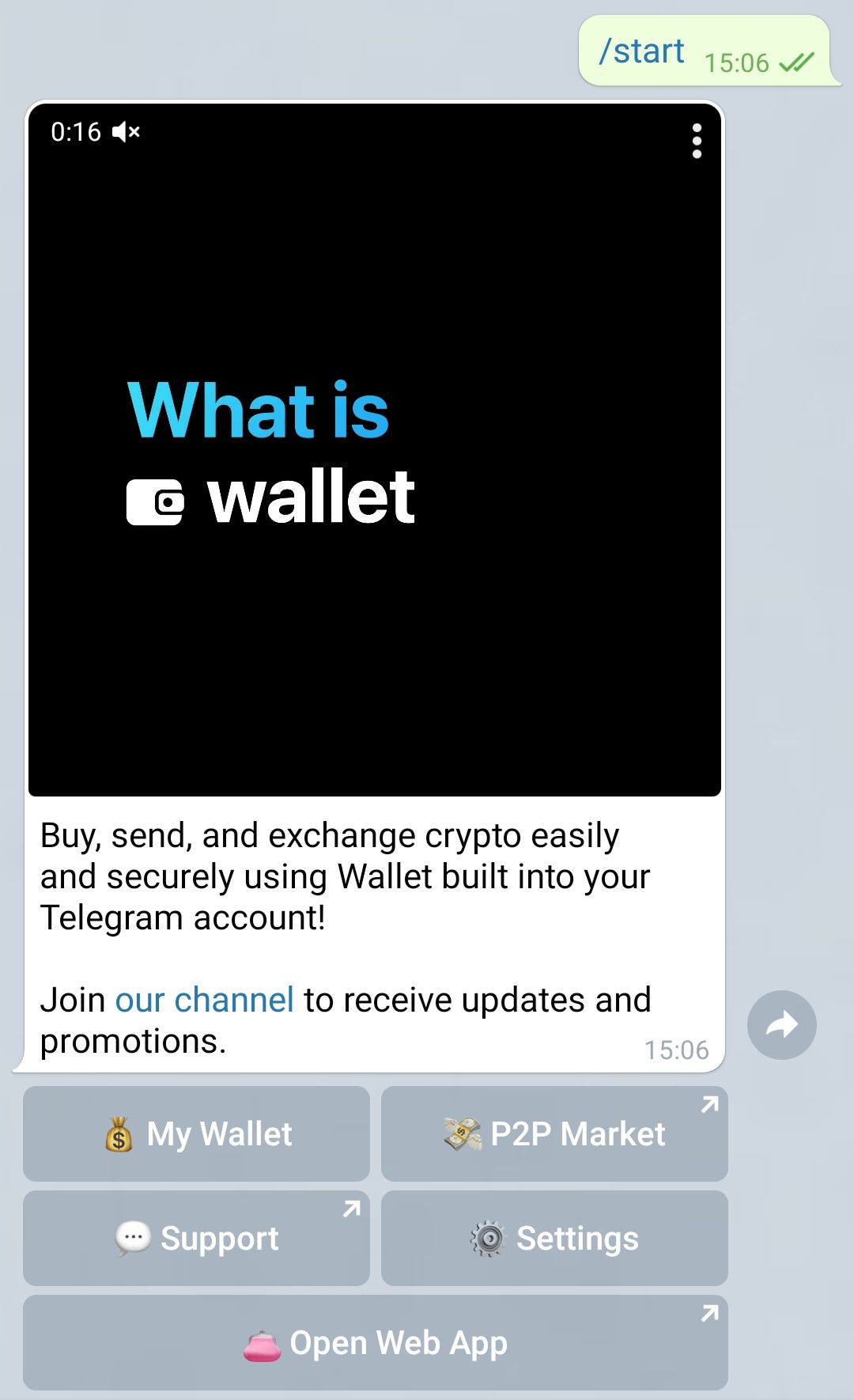 At the time of writing, the bot prompts you to choose from one of the eleven languages listed below. This choice affects which language will be used as your crypto wallet's display language, but will not affect the messager's language settings.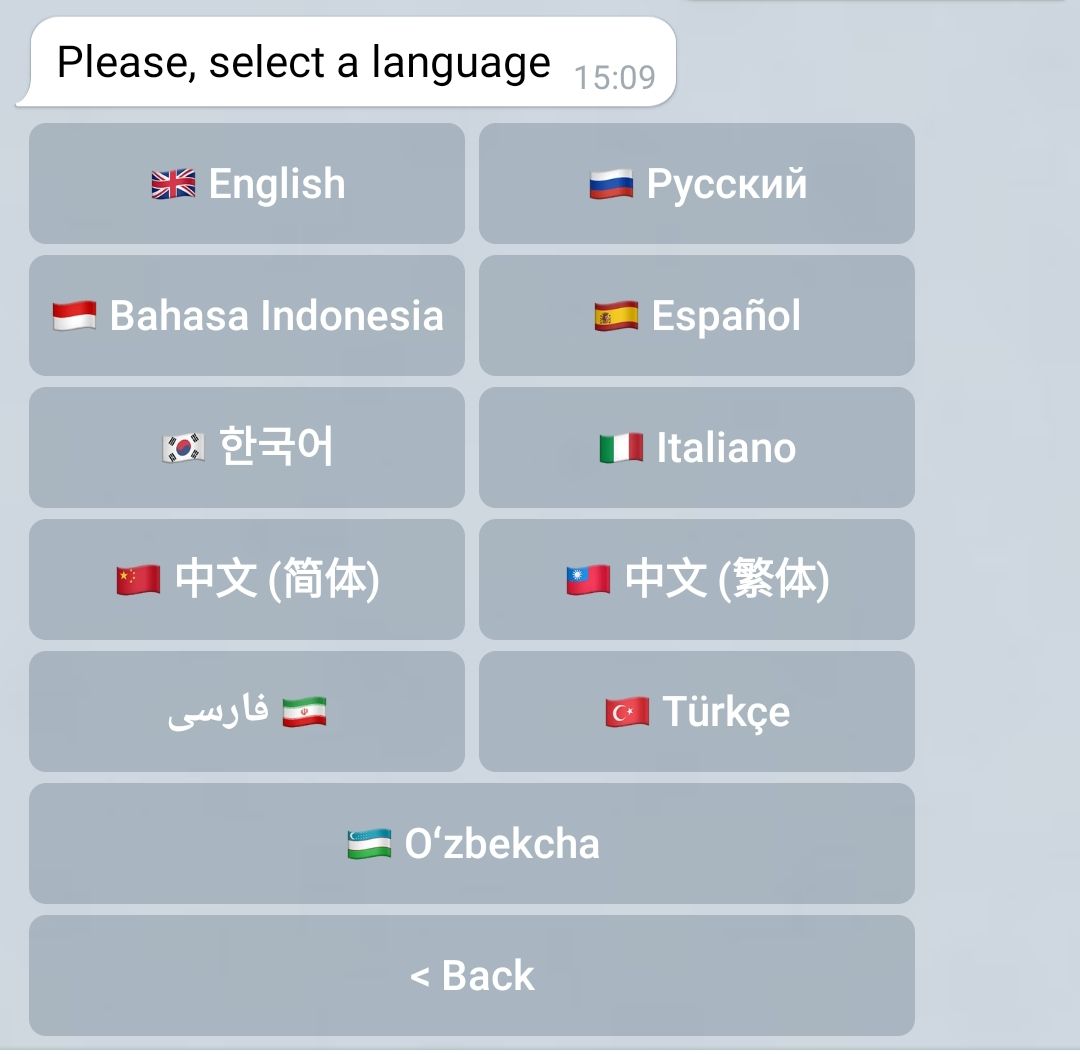 The interface of the crypto wallet is very simple. You can send, receive, buy, sell, and exchange cryptocurrencies. Purchasing crypto can be done using a bank card and P2P - directly between individuals using various payment methods.
There are two ways how to operate the wallet: via the bot menu and by using the attachments tab in any chat.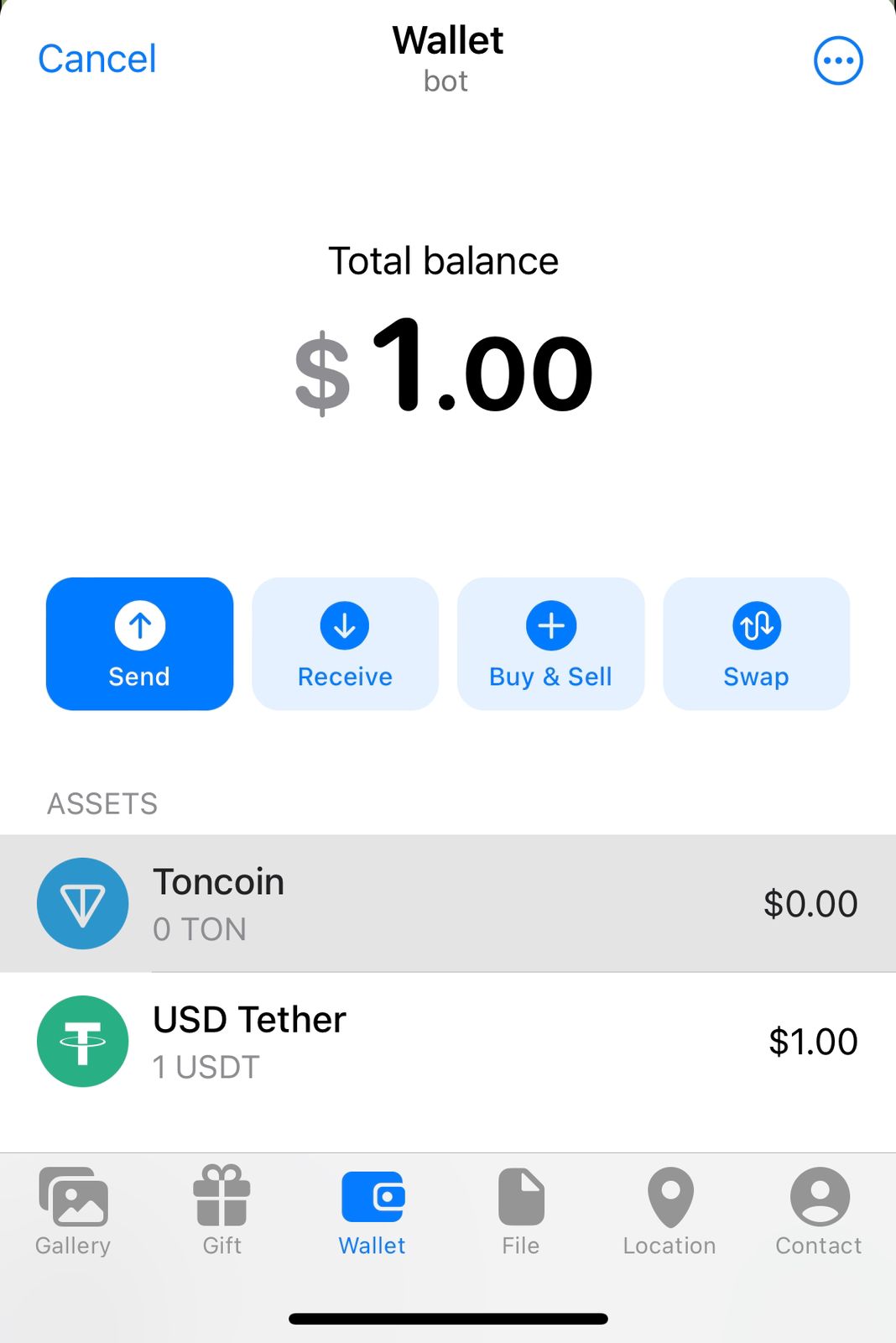 It is also necessary for users to provide a phone number to the bot for certain transactions, such as buying cryptocurrency using a bank card, which may worry privacy advocates.

It's worth noting that this is not the company's first foray into crypto. Telegram has already explored the space, with the company offering crypto functionality for the Toncoin (TON) cryptocurrency via the same @wallet bot last April.
💡
Toncoin is the native cryptocurrency of the TON blockchain. TON, which stands for "The Open Network", is a community-driven blockchain project designed to enable fast transactions and support a wide variety of decentralized applications (dApps). The project was originally established by the company behind Telegram, but it was eventually shelved after losing a legal battle with the SEC.
However, not many Telegram users were aware of the existence of this functionality. The situation might drastically change now that the most well-known stablecoin in the world is available on @wallet. Stay tuned as we follow Telegram's move into the cryptocurrency space.
Comments