On October 11, during a livestream from his studio, Hirst burnt quite a few artworks from The Currency collection to ensure they only existed as NFTs. Last year The Currency collection of 10, 000 NFTs linked to oil paintings was dropped. Collectors who bought the paintings had a year to decide whether they wanted to keep the NFT or trade it in for the physical painting.
When the deadline came in July, 5,149 paintings had to be delivered as physical pieces of art, and 4,851 paintings to exist only in as NFTs. Therefore, Hirst was set to burn the ones with matching NFTs, and that's what he successfully did.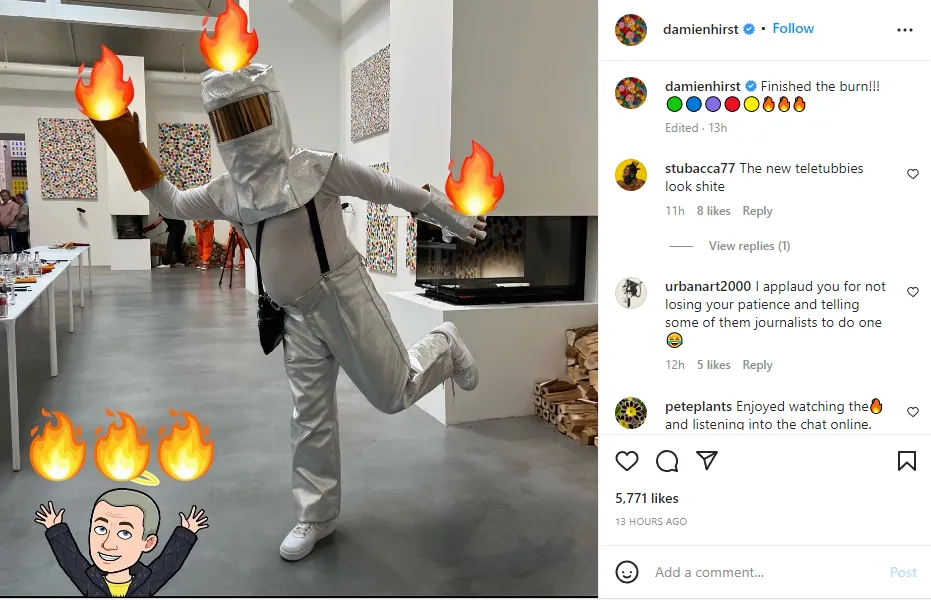 "The value of art, digital or physical, which is hard to define at the best of times will not be lost, it will be transferred to the NFT as soon as they are burnt," – he said.
At the time of writing, the floor price on The Currency collection NTFs was just over $6,000. We continue to observe.
This is an update to this article.
Comments