Ren Protocol is a protocol of the Ren company that provides users with the ability to use wrapped assets. Ren wrapped assets are 1:1 tokens that represent the underlying asset on various blockchains.
Ren was bought out at the beginning of last year by Alameda. This was done for the purpose of long-term financing. However the recent collapse of FTX and Alameda have changed those plans. The developers say that funding from Alameda will only be enough until the end of this year. Ren is currently looking for funding.
Related: MakerDAO Excluded renBTC, Associated with Alameda Research, from the Reserves of Its Own Stablecoin
In August of this year, Ren introduced Ren 2.0, a new and improved version of the Ren Protocol. Initially, the slow transition of the system from Ren 1.0 to Ren 2.0 was planned, but the collapse of FTX and Alameda happened. Now the developers plan to make the transition as soon as possible.
"When announcing Ren 2.0 back in August, it was outlined how the Ren ecosystem would transition from Ren 1.0 to Ren 2.0 in a safe, slow, methodical manner, to ensure the safety, integrity, and continuance of the Ren ecosystem without disruptions. But given that Ren 1.0 was run under Alameda leadership which is now in bankruptcy proceedings, the Ren development team believes it is best to sunset the Ren 1.0 network and launch Ren 2.0 earlier than previously intended, to ensure the Ren ecosystem's safety and integrity, at the tradeoff of a shorter disruption of service."
In early December, Ren announced on Twitter that the Ren 1.0 network would soon close due to events related to Alameda. Ren warned users that the compatibility of Ren 1.0 and Ren 2.0 cannot be guaranteed, so all users urgently need to transfer all their wrapped assets to native networks.
One user asked Ren a very good question. But, this question remains unanswered.
The capitalization of the Ren Protocol company's token is plummeting down after Alameda started having problems. Capitalization has almost halved, it fell from $133.6 million (11.26) to $69.4 million (12.20).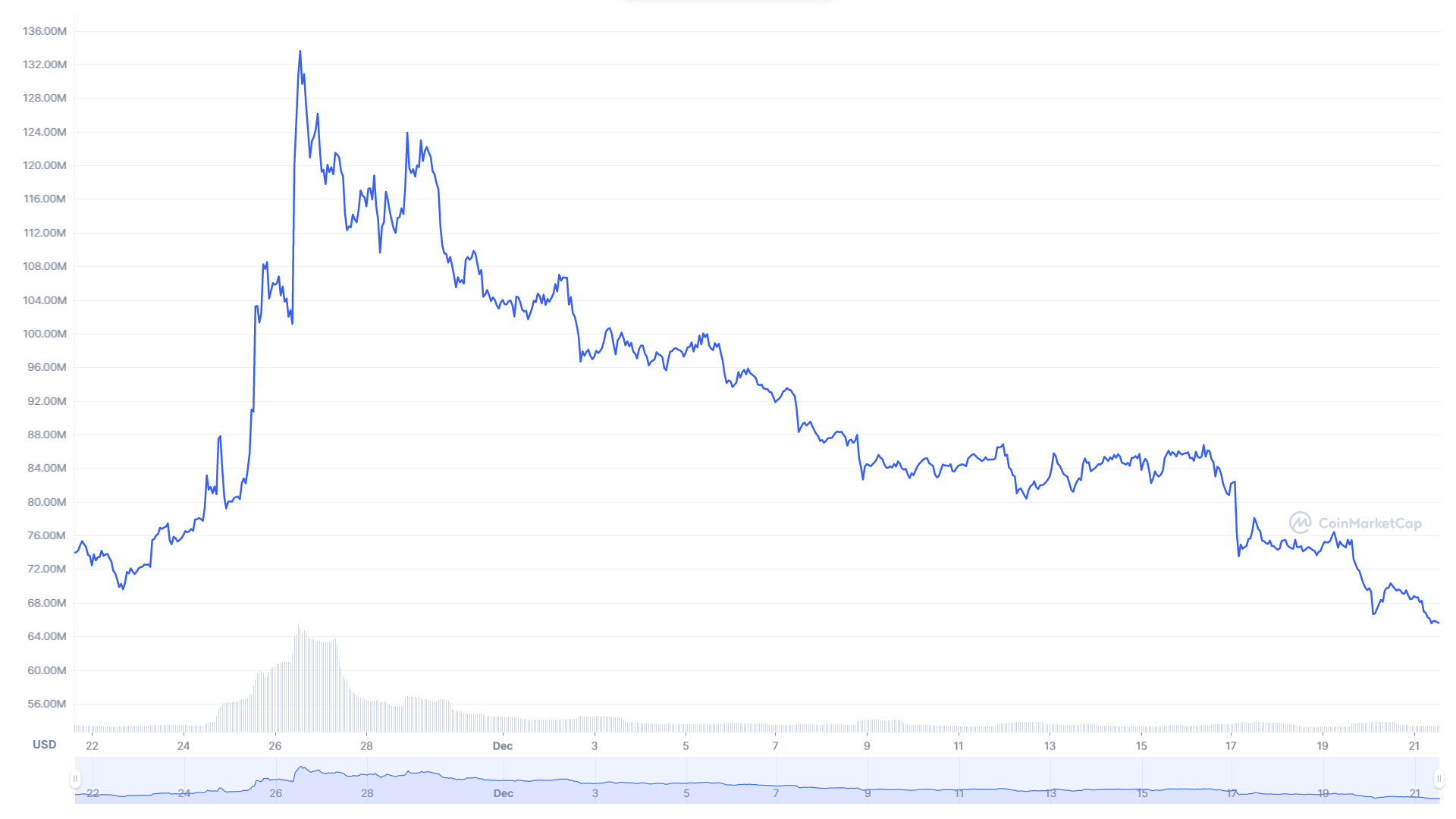 We hope that everything will go smoothly with Ren, and users will not lose their funds. Crypto investors have already suffered enough this year. And we continue to observe.
Comments