Klaytn is a global public blockchain platform developed in 2019. They specialize in DeFi and decentralized apps, and have projects on Binance, OpenSea, Metamask and others. SORAMITSU is known for its Sora project, its digital currency for the National Bank of Cambodia, BAKONG, and other projects across Asia.
Now, SORAMITSU has completed a new open source DEX for Klaytn.
"Open-source is a game changer in the software development industry. Web3 is a technology that revolutionized the 21st century. We combined best practices from both of them into the Klaytn-DEX project — the first open-source DEX in the Klaytn ecosystem." – Victor Vanichkov, Klaytn DEX Project Engineering Lead, SORAMITSU Group.
The co-development of SORAMITSU and Klaytn was announced back in March of this year. The announcement stated that since April Klaytn and SORAMITSU have been working together to create the first open source DEX on the Klaytn blockchain. Even then, the main features of the new DEX were named: fungible token swapping, staking and liquidity provision, token-based governance, and token minting within a UI.
"We couldn't be more proud to partner with the Klaytn Community to advance their ongoing globalization effort. Our focus on building for the long term, together with our unique combination of assets, technology, and people, will enable both SORAMITSU and Klaytn to achieve our shared vision for a decentralized tomorrow." – Andrew Wong, COO, SORAMITSU Group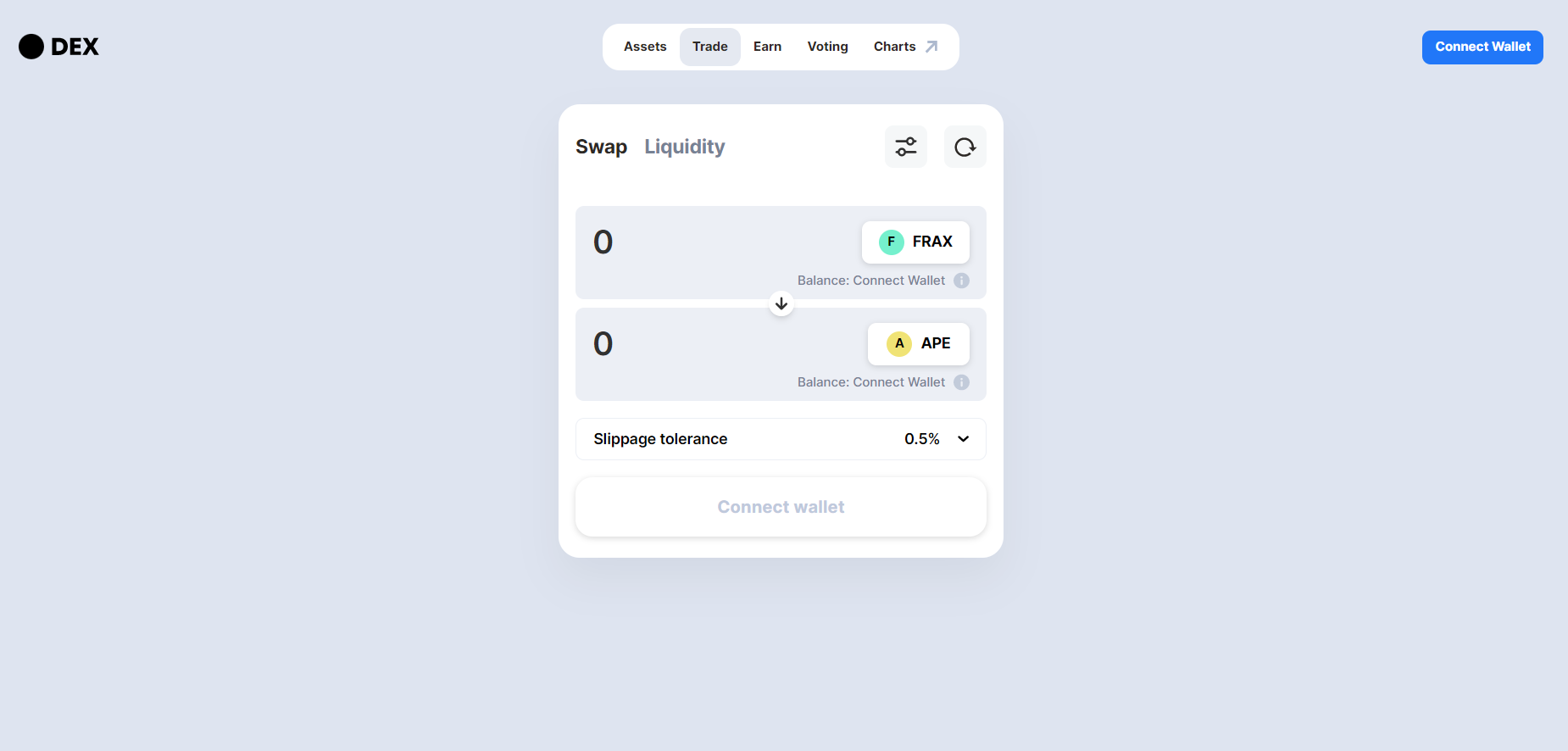 The new open source DEX is now simply called "DEX". Maybe in the future it will be renamed. Starting from November 29, the open source DEX is being publicly tested. You can also take part in the testing, dear readers, just click here. Open source DEX testing will end on January 20, 2023.
"We are pleased with the progress made on the Open Source DEX by SORAMITSU. This is a significant milestone and a testament to providing our ecosystem possibilities that create further interoperability, and decentralization within the Klaytn Metaverse." – Sangmin Seo, Chief Klaytn Officer, Krust Universe Director, Klaytn Foundation
Currently, DEX supports 15 different assets, including USDT, USDC, DAI, WETH and WBTC. In open-source DEX, token exchange and liquid staking functions are available, and you can also connect a wallet to store assets. The platform also has access to voting and the "DEX charts" supplement. We are waiting for a fully fledged release and continue to observe.
Comments