The RAG Wangiri Blockchain Consortium is a partnership of telcos and vendors created by Risk & Assurance Group and Orillion Solutions with a common aim of reducing the number of wangiri fraud calls received by phone users. The consortium does this by using a blockchain ledger to share intelligence about actual wangiri calls that have already occurred. This data is supposed to help telcos and suppliers improve the algorithms used for managing calls. This increases the likelihood of correctly identifying a wangiri call before the victim gets harmed.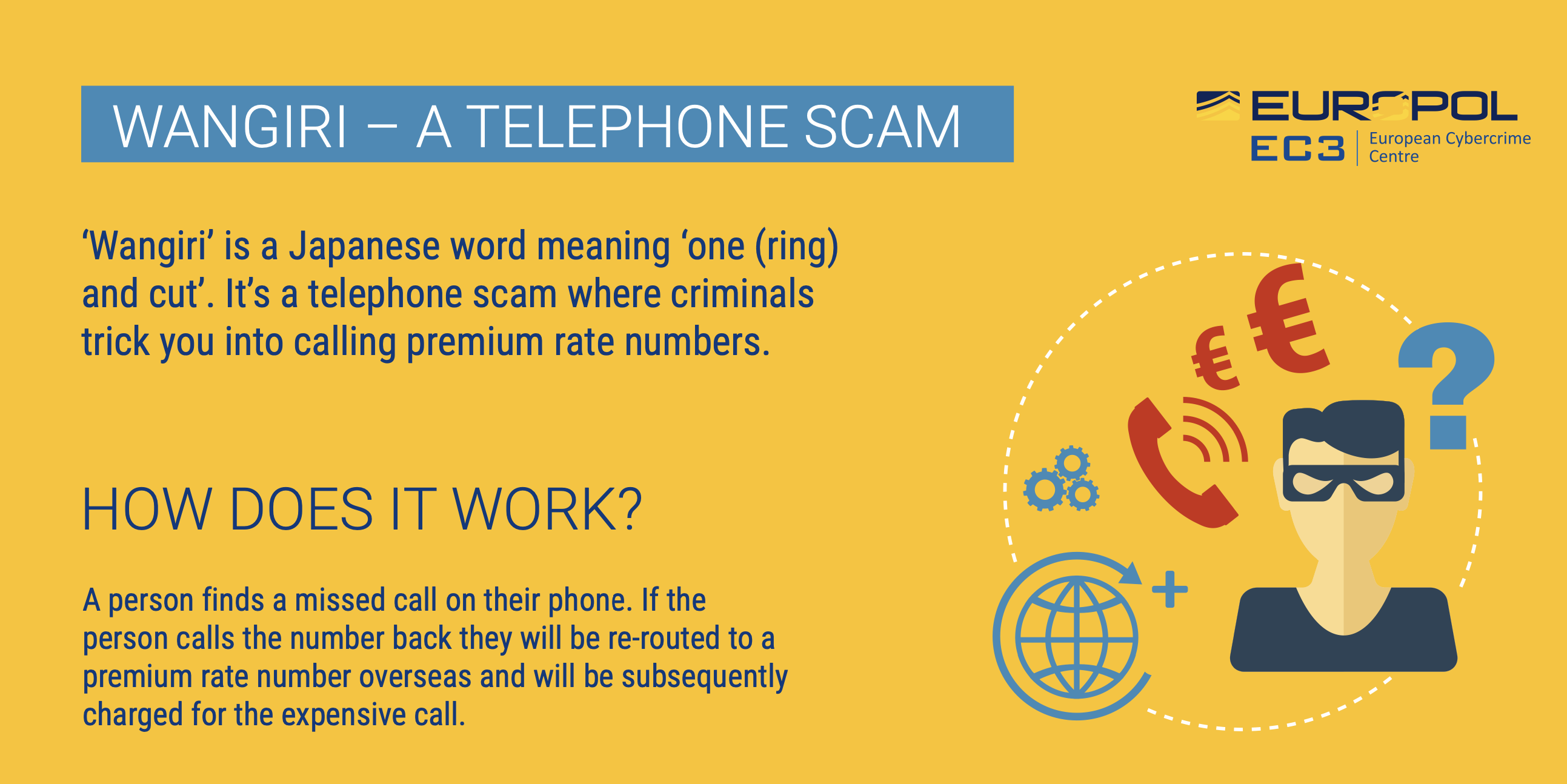 Any company can join the consortium. RAG's primary role is to review such requests and not let bad actors influence the management of the blockchain ledger.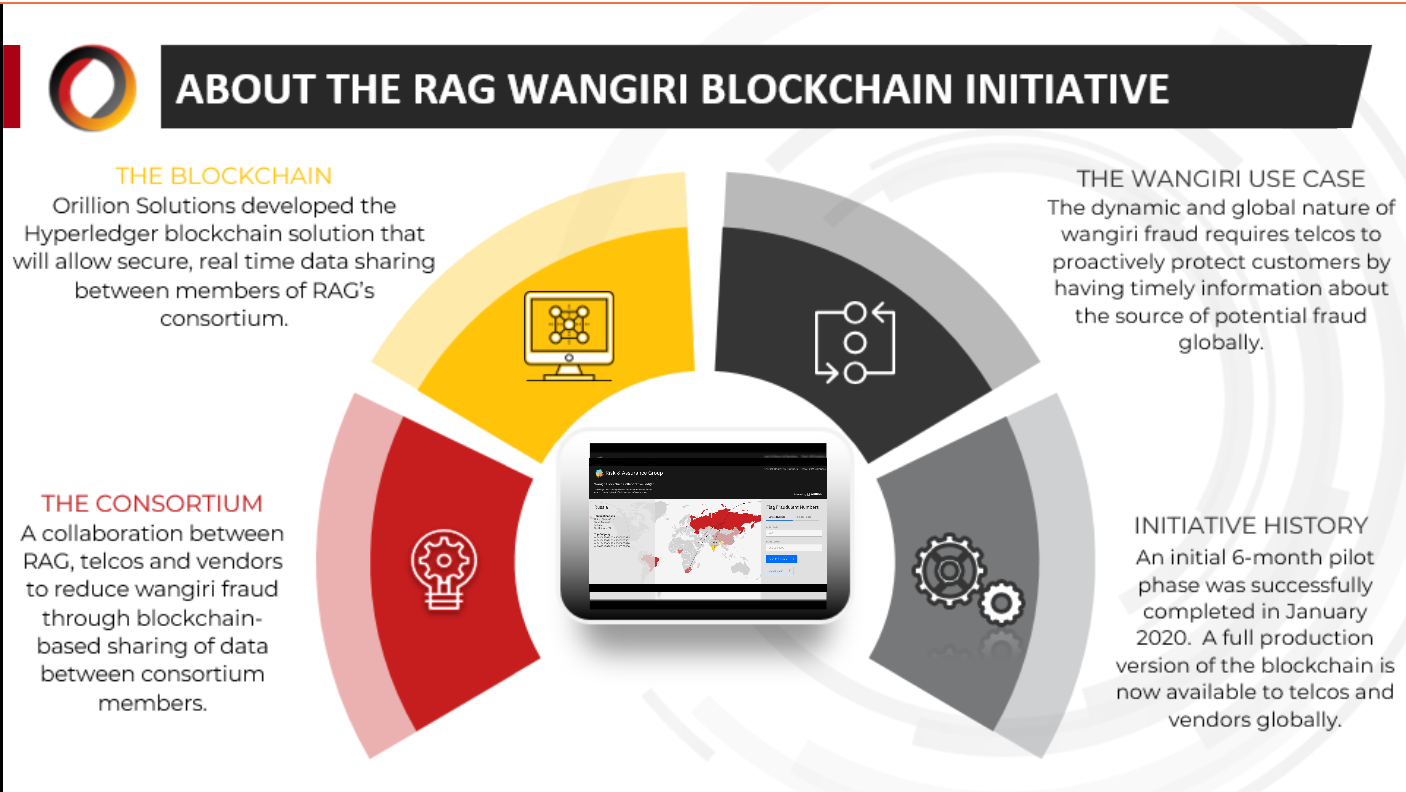 The program pilot was run in the middle of 2019. At the end of the pilot, all the participants agreed that it was a success. By 2020 50 telcos from all around the world were in. Now the old consortium website (the new one appeared after releasing a  new core and changing the consortium name) says that there are 122 members with total geographic coverage of 98%.
Recently the technology core was redeveloped by Japanese company Soramitsu, which based the new RAG solution on their Hyperledger. Hyperledger is very suitable for controlled access to sensitive data as it is an umbrella project of several blockchains, one of which being Iroha (developed by SORAMITSU). The new core can work with an expanded range of frauds, so now the consortium is called RAG Fraud Blockchain.
Supposedly it will be possible to use tokens to earn and buy rights within the system. It will allow creation of a fraud intelligence exchange where members that contribute data will earn the right to access others' data, whilst other organizations may pay for it. Also the new core will introduce another level of user experience with new analytics and data visualizations.
Soramitsu Chief Operating Officer Andrew Wong said of the new partnership:
"As the original developers of Hyperledger Iroha, we are honoured to work with both RAG and Orillion to fight telecoms fraud, whilst illustrating the powerful uses and scalability of blockchain technology. We are excited to help build a more secure future for telecoms and the billions of people who trust and depend on their services".
Partnership with Soramitsu can help RAG to become a worldwide anti-fraud consortium. This initiative is a great example of how blockchain technology can be useful to our community. And it is especially important to remember it now when blockchain is getting more and more associated with financial crashes and money losses.
Comments