The giant of the crypto market is known to everyone with at least a little interest in the crypto industry. Binance CEO CZ is actively promoting the stability of his exchange and even proposed a recovery fund for crypto exchanges. Yet, the collapse of FTX has stirred up the entire crypto industry, including Binance.
Starting from November 7th, the BTC Netflow indicator (Inflow - Outflow) on the Binance exchange began to fluctuate wildly. On November 11, it reached a record low for the month. Users have withdrawn more than 42 thousand BTC from the platform.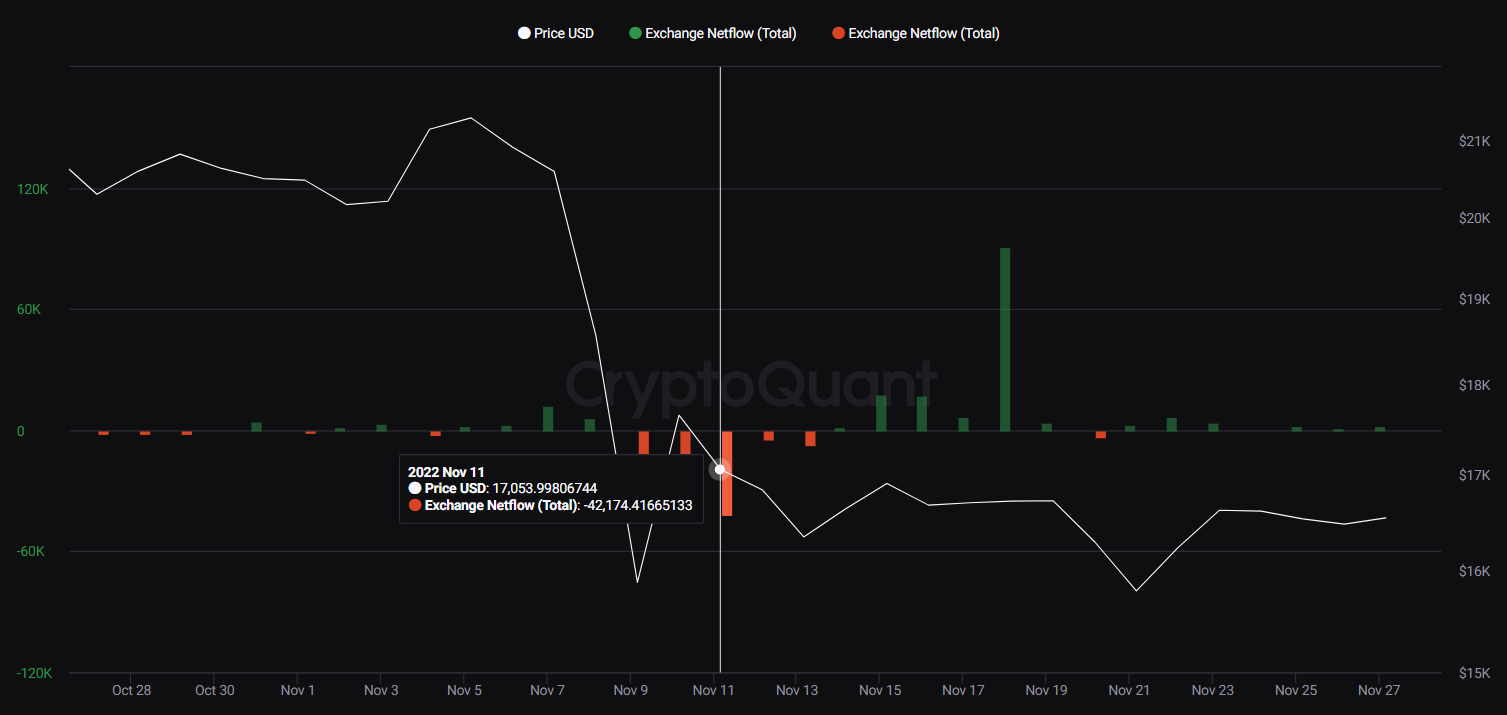 Netflow indicator of Ether on the Binance platform was unstable even before the collapse of FTX. Most likely, it was caused by The Merge, which happened in September. Nevertheless, Ether's Netflow indicator was below zero for most of the month. Users massively withdrew Ether from the platform on November 9th (more than 75 thousand ETH), November 13th (more than 65.5 thousand ETH), and November 15th (more than 66 thousand ETH).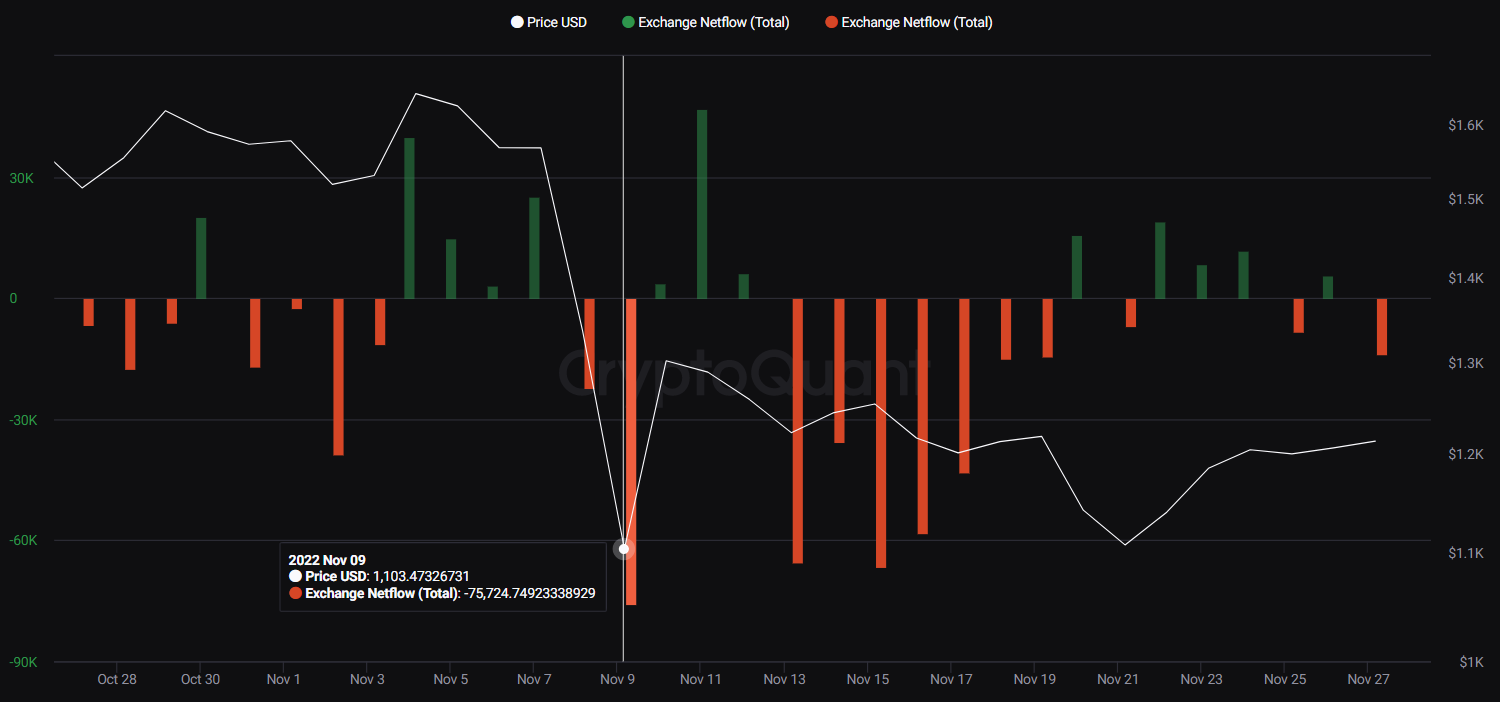 Stablecoins were no exception. More than $1 billion in stablecoins were withdrawn from the exchange over the period of a week.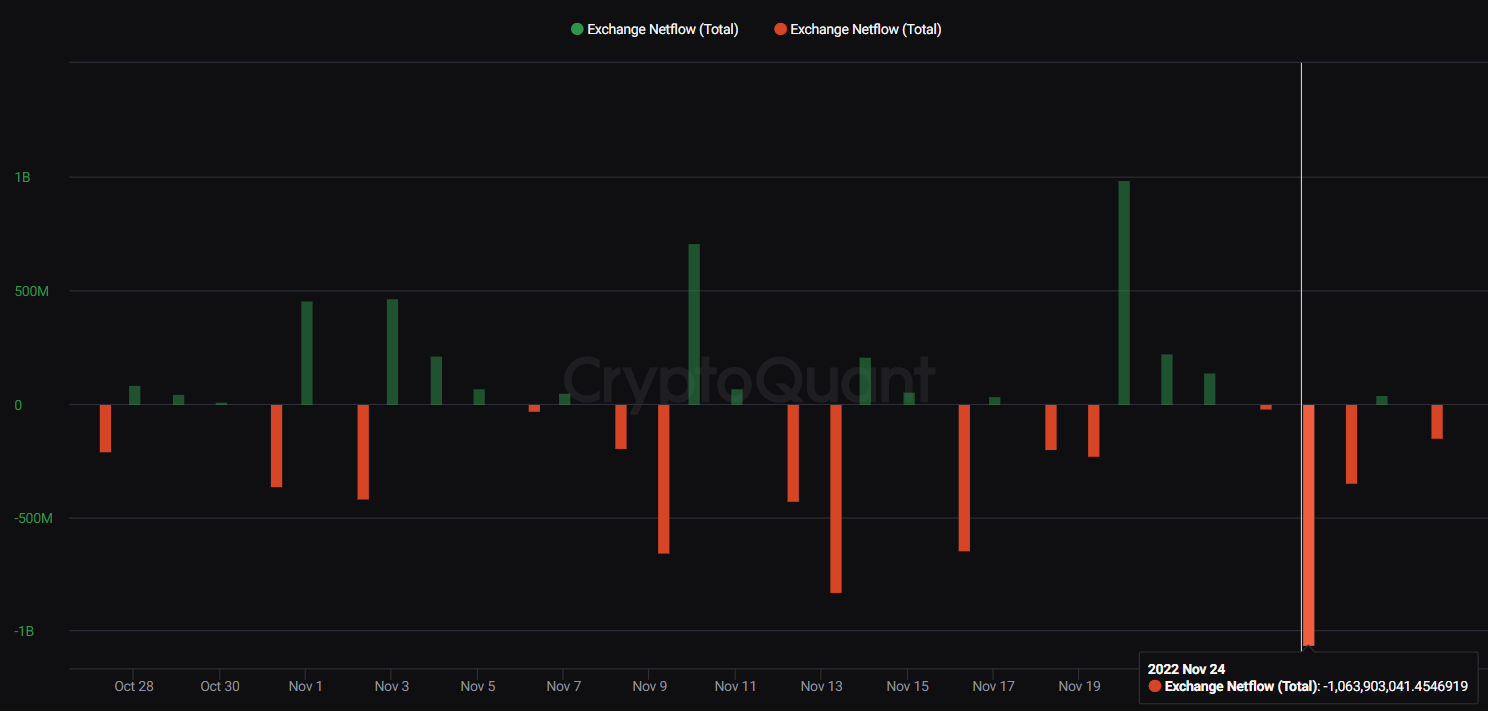 The collapse of FTX has greatly shaken the entire crypto industry. Many users are scared that the liquidity problems could spill over the other exchanges. The centralized exchanges that were opposing "risky" DEXes are now under the hit. We continue to observe what comes next.
Comments