Aptos Labs, the creator of the Aptos blockchain, has collaborated with NBCUniversal on a Web3 game to promote the forthcoming movie "Renfield" (that launches in cinemas on April 14), which stars an Oscar-winning actor Nicolas Cage in the role of Dracula. With the help of blockchain, the Hollywood studio and partners are launching an interactive web-based game and sweepstakes that will allow participants to win both digital and physical collectibles or prizes (their way to say "NFT").
The online game, which can be accessed via QR code or URL, is already active. The objective of the game is to figure out which of an array of stylized photographs depicting sequences from the film contain concealed "bugs." Renfield, Dracula's aide and the main character of the film, supposedly gains superpowers by eating insects.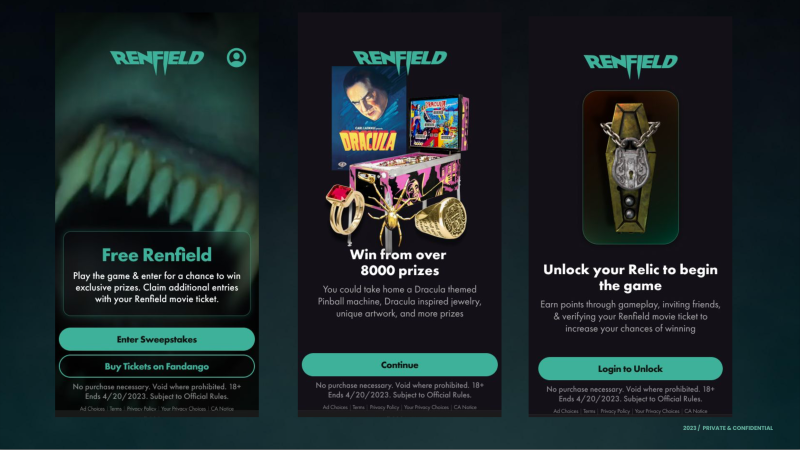 When the participants successfully recognize the "bugs", Aptos enters play. The users are then entered into a digital lottery for the opportunity of winning three digital collectibles, including movie advertisements and comic book pages from the film. Those who don't manage to discover the hidden "bugs" will still get a collectible. These NFTs are issued on the Aptos blockchain and are accessible via Petra, an Aptos-built wallet.
This is not the first time Universal has experimented with blockchain tools aimed in order to stir fan engagement. Last year, Universal Studios, a part of NBCUniversal, partnered with the crypto payment platform MoonPay and Hypermint to create a Halloween-themed treasure hunt that included NFTs.
Aptos blockchain was disclosed to the world at large in October 2022. The founders Mo Shaikh and Avery Ching had earlier worked at Meta on Diem (formerly Libra), the social media giant's stablecoin initiative that was cancelled in January 2022 due to considerable opposition from US and European legislators and regulators.
From its launch onwards the startup blockchain continues to secure high-profile collaborations. Along with NBCUniversal, Aptos Labs has announced collaborations with Google Cloud and MoonPay.
While the Japanese giant Square Enix is wrapping its Web3 gaming initiative, some AAA franchises, like Pokémon are just starting their way into Web3. We consider Web3 the future of the gaming industry worldwide and continue to observe.
Comments