On Jan 6 blockchain research firm Nansen reported that Huobi saw an increase in withdrawals.
Later that day, on Jan 6th, an Ethereum wallet connected with Sun withdrew $50 million of USDT and $50 million of USDC from Binance, and subsequently sent the tokens to Huobi.
Justin Sun told Bloomberg that he moved his "personal funds" which "just shows the confidence with Huobi exchange"
This wave of withdrawals could have been a reaction to the Huobi plan to lay off around 20% of staff (i.e. more than 300 people) which was confirmed around the same time as withdrawals increased. Rumours about the exchange's insolvency and upcoming troubles might also have taken its toll.
Another worrisome thing is that the value of the exchange's native token is successively falling.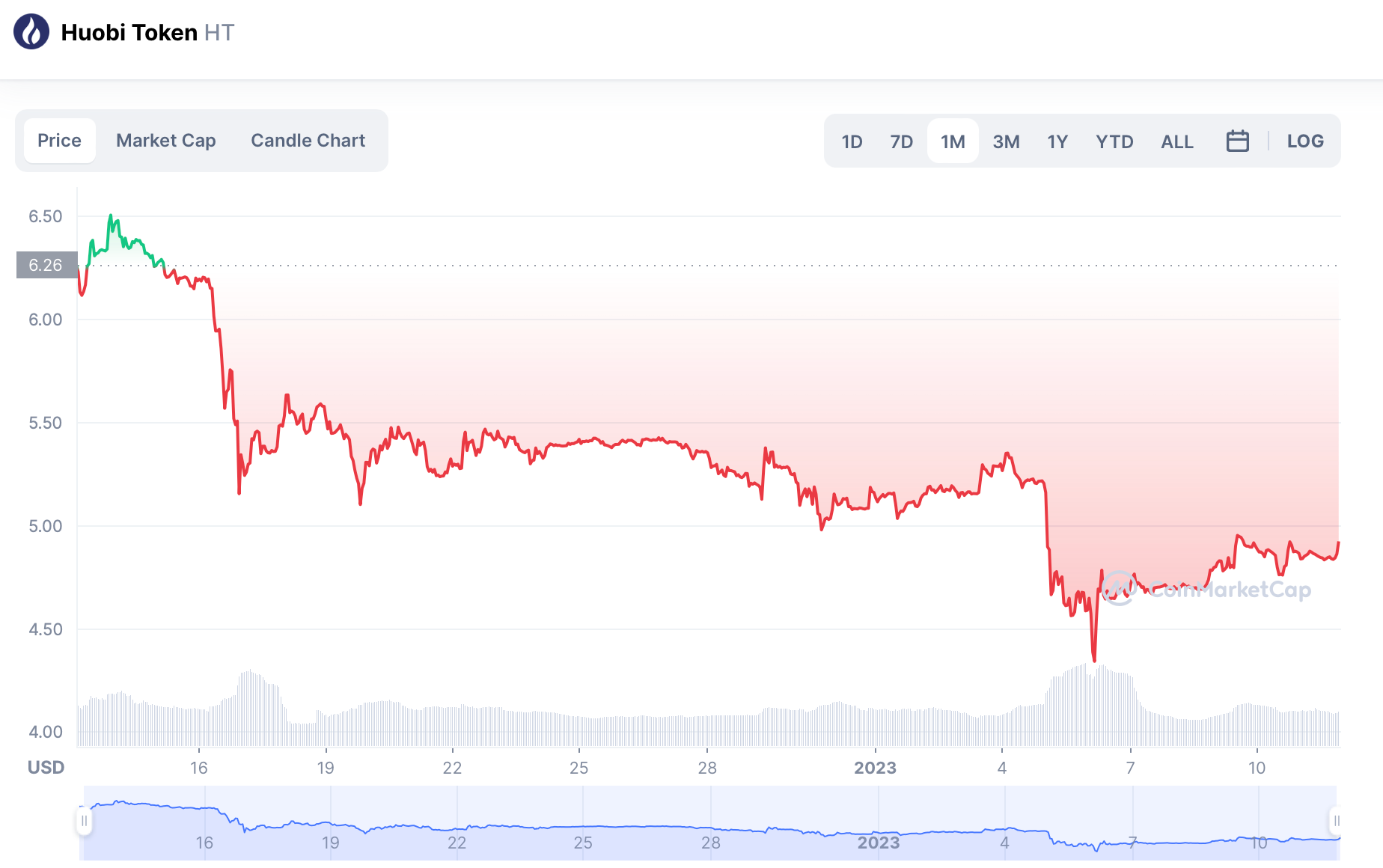 At the moment Justin Sun keeps saying that Huobi is safe and sound and recommends to "Ignore FUD and Keep Building". Well, it sounds all good but Huobi seems to have had troubles for a long time now. Plus it wouldn't be the first time for Sun to lie about the state of the exchange - he denied his participation in its acquisition, denied layoffs… It's up to you to decide, but we personally wouldn't keep our funds there.
Stay safe, stay tuned - we will continue to observe in this turbulent time.
Comments