This week, Justin Sun had to intervene in the growing volatility facing his crypto exchange Huobi by injecting $209 million of funds, according to a Bloomberg report citing blockchain intelligence firms. The alleged transfer included $200 worth of USDT and $9 million worth of ether tokens. Huobi officially denied that the transfer had any connection with Justin Sun.
The data from DefiLlama shows that Huobi's Total Value Locked (TVL) has been falling for the past few weeks due to a decrease in USD inflows to the platform. Before Sun's interjection, it had reached a record low of $2.5 billion.

The decrease in the TVL is part of a wider trend across Huobi's reserves: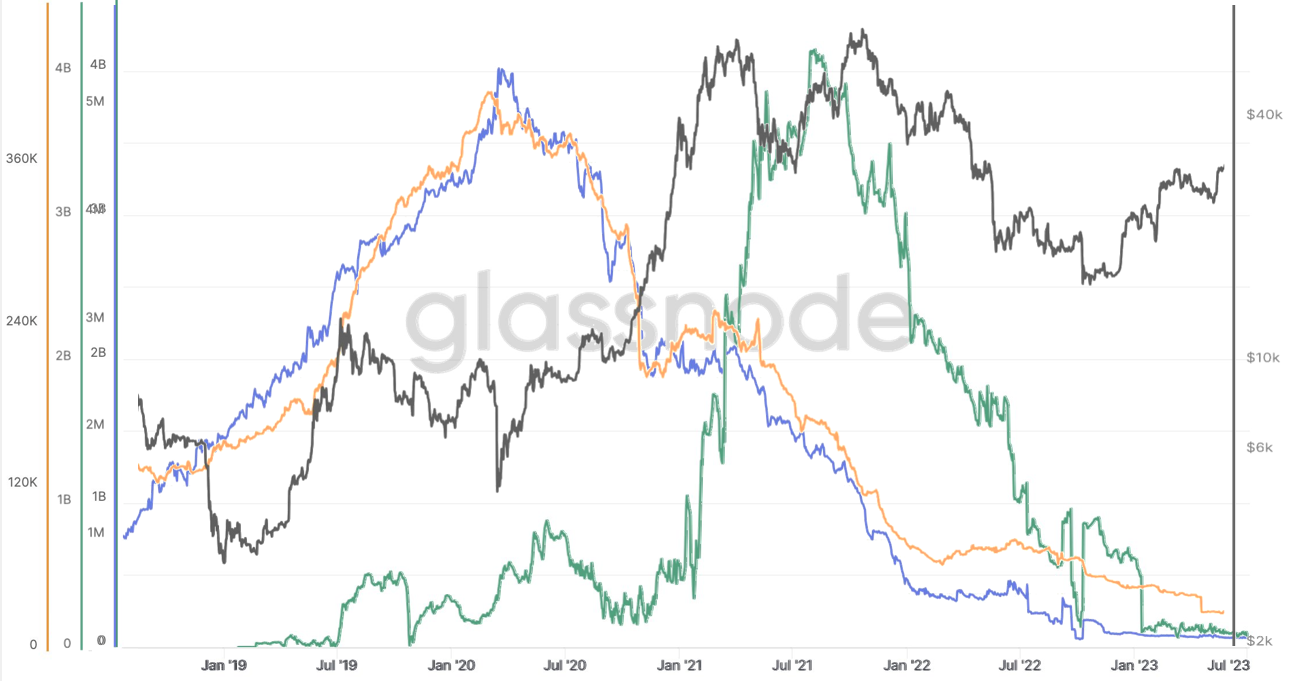 But considering the overall market trend of decreasing crypto balances on exchanges, why would this be of particular concern?
The problem is that diminishing balances could potentially uncover holes in the exchange's reserves.
According to DefiLlama data, half of Huobi's reserves are concentrated in tokens issued by entities associated with Justin Sun: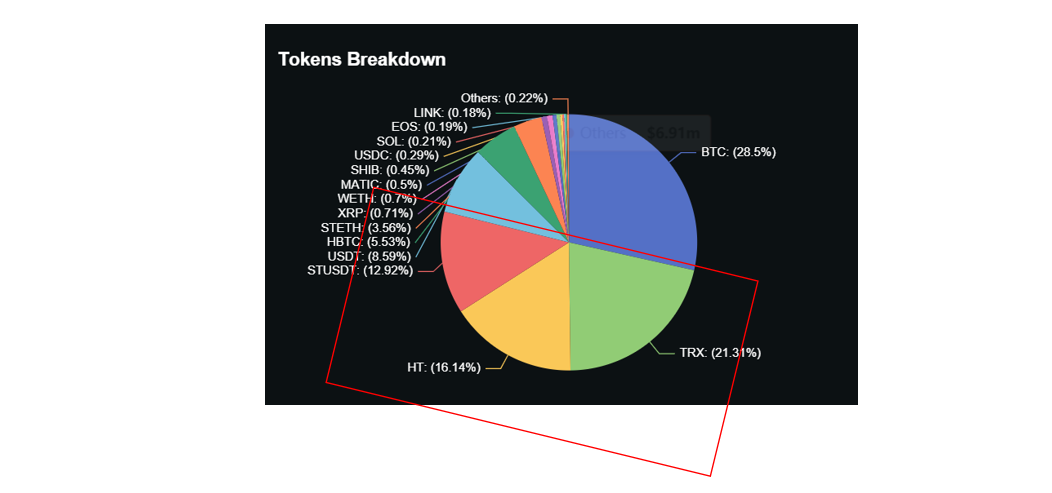 TRX - 21% ($660m) native token of Justin Sun's Tron blockchain
HT - 16% ($500m) Huobi's native token
stUSDT - 13% ($400m) "staked USDT"
The latter is basically an IOU token against USDT borrowed by Justin Sun on Tron. According to crypto analyst Adam Cochran, instead of investing in Real World Assets, as promised on the website, the borrowed USDT settled into Sun's Tron accounts. 80% of stUSDT's total $500 million supply is held by Huobi, which doesn't help to allay fears about the token's credibility.
The fact that the exchange holds a significant number of native tokens (and tokens related to its owner) in reserves raises doubts about its stability. The FTX collapse showed that such support can collapse in as little as a few hours.
The FUD (Fear, Uncertainty and Doubt in crypto jargon) was further fueled by rumors that the exchange's management had been arrested amid an investigation into the exchange's dealings with gambling platforms. A Huobi spokesperson called this 'fake news', but the information still provoked another wave of concerns.
Rumors about Huobi's insolvency have been in the air for long time now, since the Tron CEO bought the exchange from its original founder in October 2022. Back then he said that "it has cost over a billion dollars and needs to be used to continue to make money." This January Justin Sun transferred $100 million worth of stablecoins to Huobi, when it saw a wave of fund withdrawals amid huge layoffs. Later in spring he had to do it again following the exchange's native token crash. Since then Huobi's token has been steadily falling in value. The situation worsened in May when the U.S. SEC charged Justin Sun and his companies, including Tron and Huobi, for unregistered offers and sales of securities and market manipulation.
Justin Sun is often seen purportedly helping other exchanges amid crises. He allowed holders of Tron-based tokens to withdraw them from FTX to external wallets (and presumably earned a lot of money in the process). Lately the Tron CEO also stepped in to buy discounted CRV tokens, saying that he was "excited to assist Curve!". His net worth is unknown, and as all things in crypto, can change dramatically in few hours. If something goes wrong, there may be few people left in crypto willing to bail him out.
Comments