As we wrote earlier, stablecoins have been reacting to what is happening since the beginning of the FTX crash, today we will look at what has happened to two stablecoins: USDD and HUSD.
The stablecoin that lost its peg to the dollar turned out to be USDD, against the background of the collapse of FTX. This coin is associated with Justin Sun of one of the brightest participants in recent events, he offered his help to FTX, but everything is not so clear.
Analyst Dylan LeClair in his Twitter pointed out that the USDD lost its peg to the dollar, reaching the price of $0.985.
Justin Sun quickly responded to the tweet and said that the loss in the binding was due to the fact that Alameda sold its USDD in an attempt to normalize the situation with FTX.
If you look at the USDD price chart, you can see that the minimum price of the stablecoin was reached on November 11. The USDD price dropped to 0.9701 dollars, but then continued to grow, but even today the price has not reach pre-crisis values. As of now, according to CoinMarketCap, the price of USDD is 0.9861 dollars.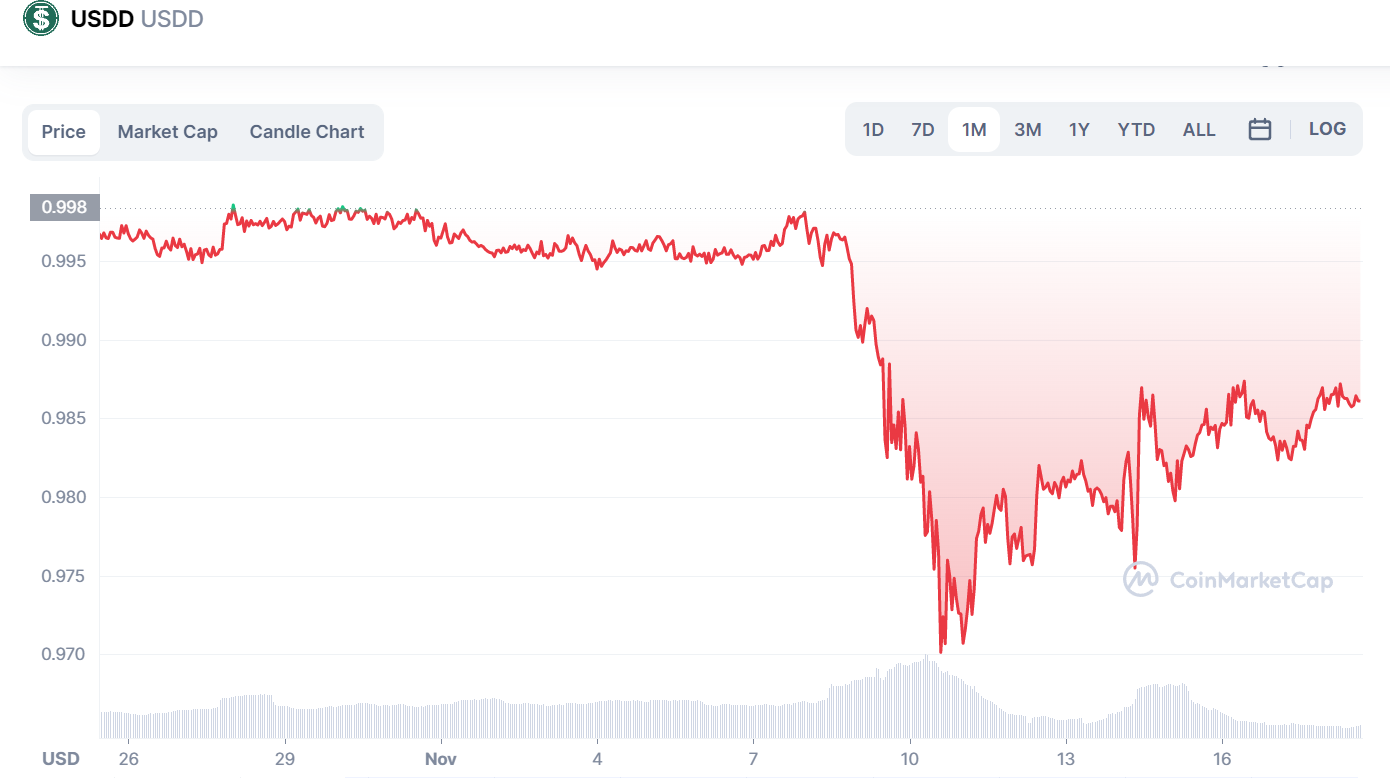 Recently, the purchase of the Huobi exchange, with which the HUSD stablecoin was previously closely associated, was actively discussed on the network, but then it was excluded from listing, which affected its binding. The price of the stablecoin dropped to $0.287 at the end of October. After the beginning of the crisis, FTX stablecoin continued to lose its price, reaching a new low of $0.1508 on November 14, according to CoinMarketCap.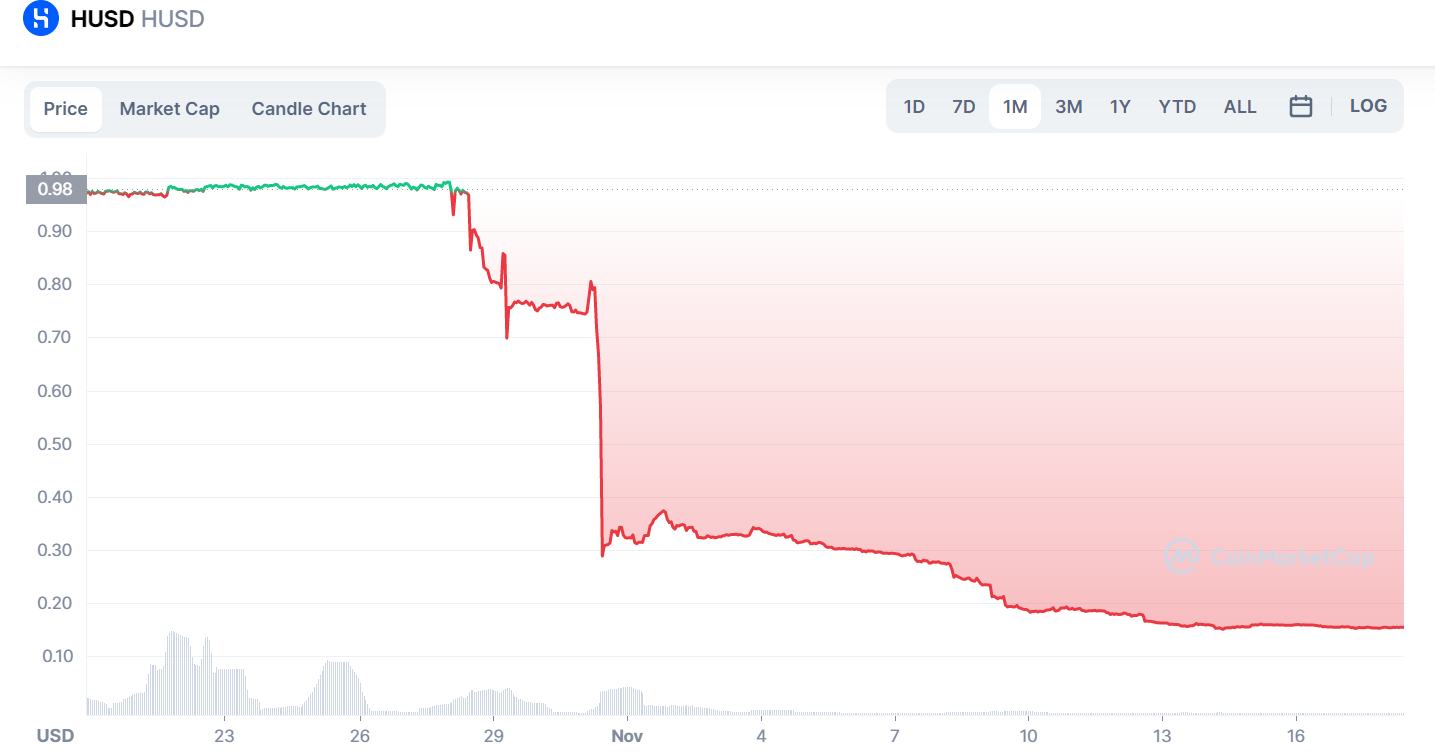 If you look at the chart, you can see that after the first low (October 31), the HUSD price rose a little, but with the beginning of the FTX collapse, it gradually plummeted down again. To date, the market capitalization of the stablecoin, according to  CoinMarketCap, is 34,389,950 US dollars.
It seems that USDD is doing a little better than HUSD, as the chart is showing growth, albeit small. But not everything is so rosy, since the main reserve assets of USDD (TRX, BTC) are also losing value against the background of the crisis.
Let's hope that stablecoins will be able to restore their peg to the dollar in the near future, as we continue our observations.
Comments