Tether temporarily declined to $0.97 on November 10, although slightly less than during Terra events.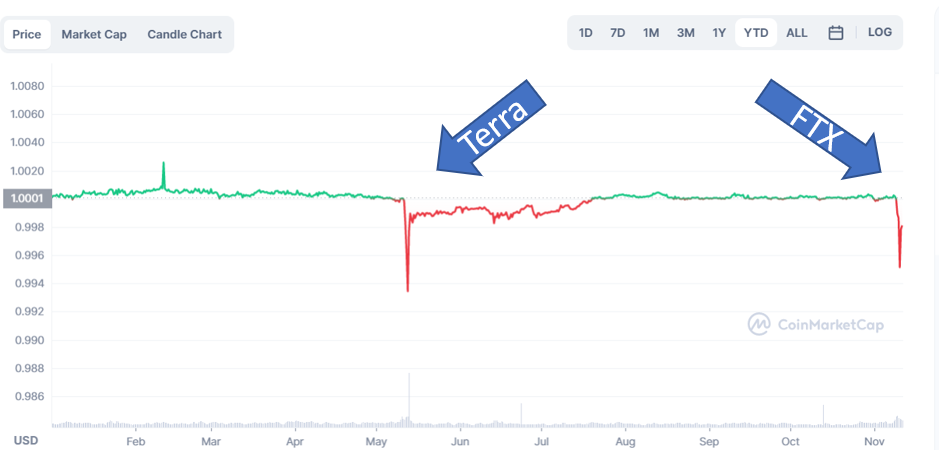 Daily trading volumes of Tether were three times its regular day averages and more than $1.3 billion of redemptions were done on November 10 as judged by the drop in the market cap.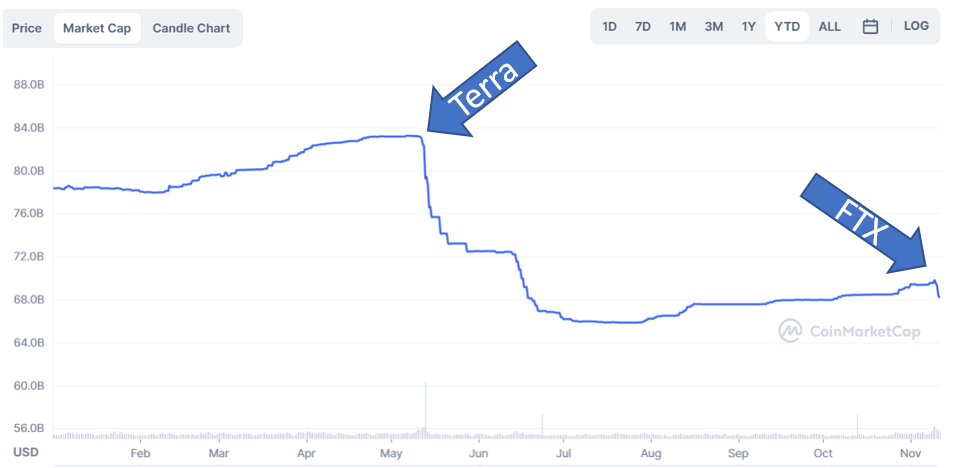 Also, according to Whale Alert, on November 10, Tether froze 46,360,701 USDT that belonged to FTX and were on the Tron blockchain wallet.
This is not the first time that Whale Alert has reported the freezing of funds, however, Tether has previously stated that they do not freeze wallets belonging to exchanges:
"We are in almost daily contact with key law enforcement officers and pride ourselves on the timeliness with which we respond to their requests. When Tether receives an applicable/legitimate request from a verified law enforcement agent to freeze a privately held wallet, the Company complies with the freeze (we do not freeze wallets of exchanges/services)." - declared Tether.
The day before the FTX wallet was frozen, the US Securities and Exchange Commission and the US Department of Justice launched an investigation related to the exchange's liquidity crisis. It is possible that Tether continues to adhere to its rules and responds to requests from governing bodies, but this will be the first case of freezing of exchange funds, and not funds belonging to a private person.
USD Coin observed much fewer fluctuations with trades, doubling for the last three days and $600 million added to the market cap. For comparison, During Terra events nearly USD coin gained around 8% of its market cap, or $4 million.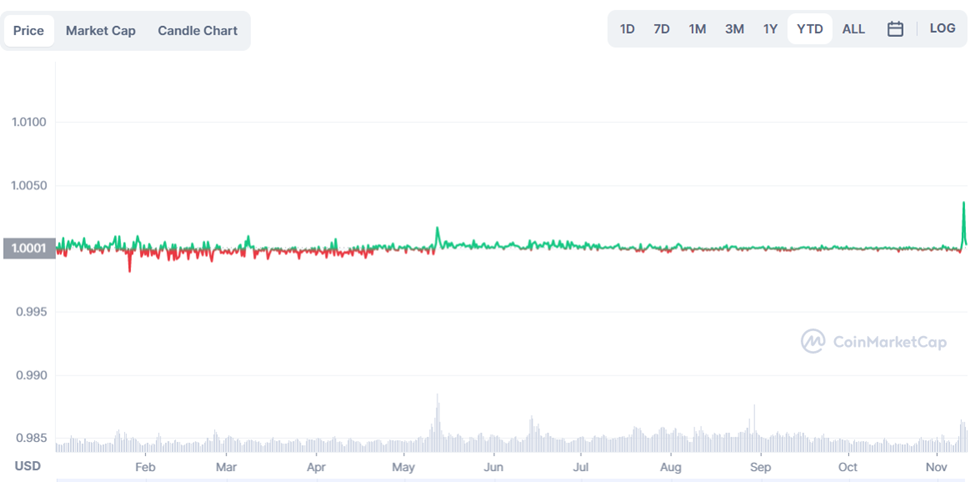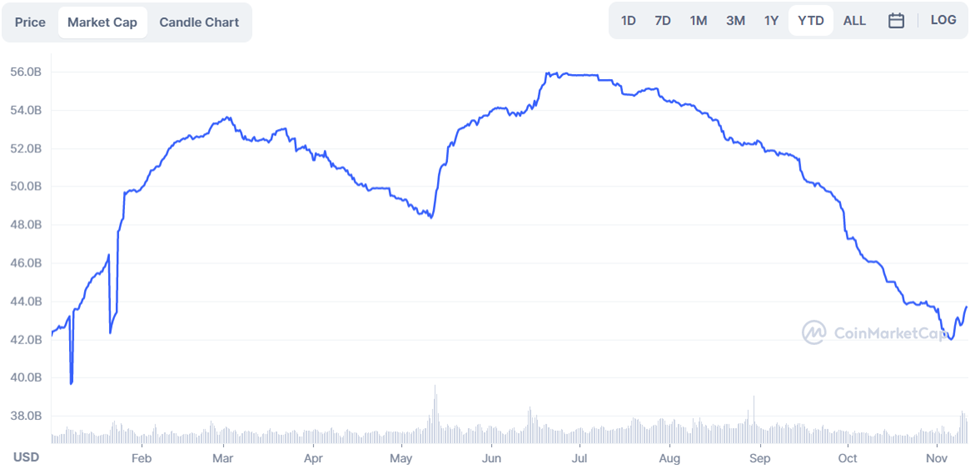 Algorithmic stablecoin DAI trading had similar patterns.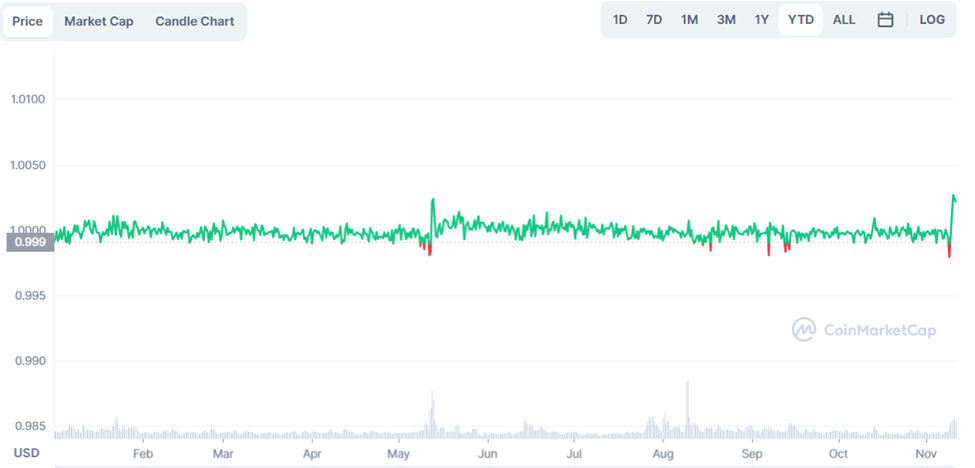 Again, the decrease in market cap was much less than during Terra events.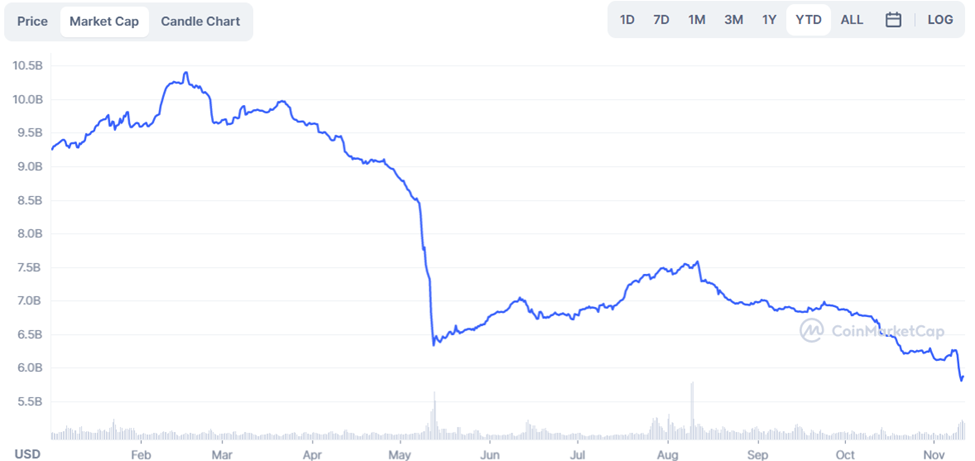 We looked also on trading data of the major stablecoins for the last 12 months and found interesting patterns for them. Please refer to our analysis of the volatility of the six major coins.
Comments