Ruja Ignatova – Cryptoqueen is the infamous co–founder of the OneCoin scam project. Ruja was the face of this project, she travelled around the world and encouraged people to invest in OneCoin, because it was a "Bitcoin killer". But, later it turned out that this whole project was one big scam and represented an simple Ponzi scheme. Even the blockchain that the founders lauded about did not exist, an SQL database was used instead.
As soon as Ruja Ignatova found out that the FBI wanted her arrested, she disappeared. Ruja is on the FBI's most wanted list. She was last seen in October 2017 in Athens. Some of her accomplices weren't so lucky and didn't get an opportunity to escape and were arrested by law enforcement. Karl Sebastian Greenwood – co-founder of OneCoin – pleaded guilty for fraud and money laundering in a Manhattan Federal Court late last year. He will spend 60 years in prison.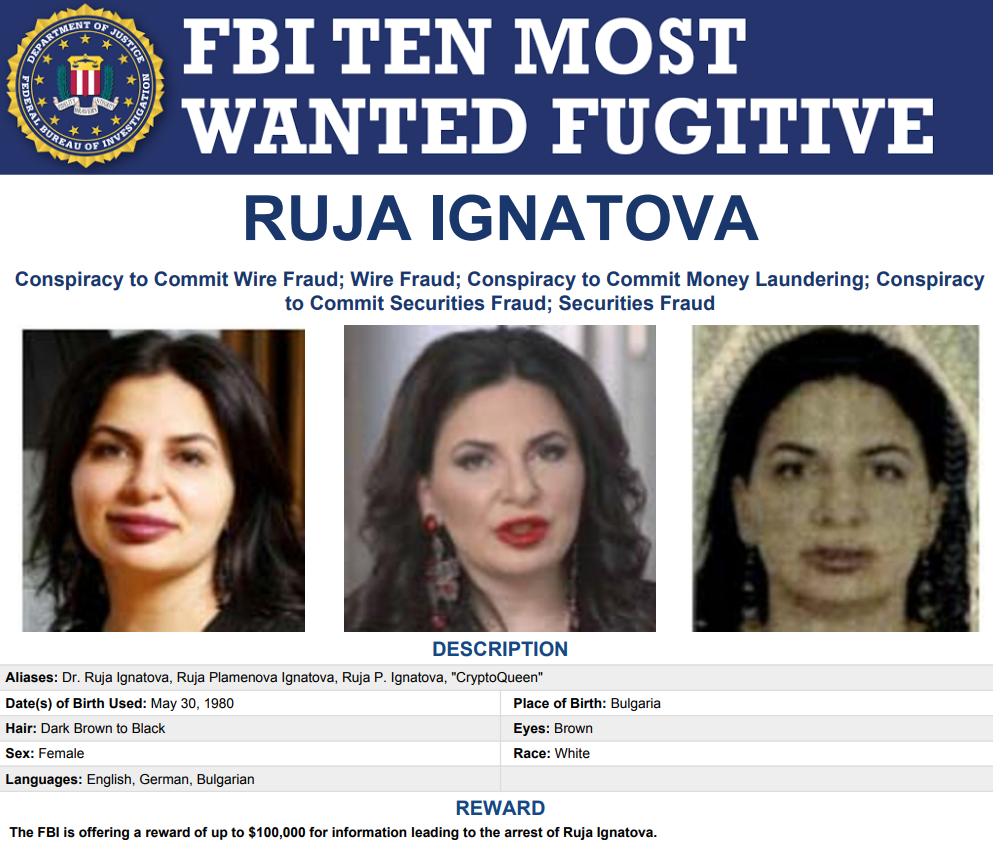 A year ago, something happened that at first glance was unrelated to the Cryptoqueen. On March 25, the head of the General Directorate of the National Police in Bulgaria, Lyubomir Ivanov, was shot dead in his own house. Investigators found recordings of conversations in his house, which were recently published online by two journalists from Bulgarian investigate project "BIRD" – Dimitar Stoyanov and Atanas Tchobanov.
Lyubomir Ivanov was suspected of collaborating with a major Bulgarian drug lord Taki (real name is Hristoforos Amanatidis). Surprisingly, the recordings showed a connection between Taki and Ruja Ignatova. Information obtained from the records indicates that in 2018 Ruja Ignatova was killed on a yacht in Greece on the orders of Taki. After that, her body was dismembered and the remains were thrown into the sea.
So far, information about the murder of Cryptoqueen has not been officially confirmed, and only published by journalists of the "BIRD" investigative project.
We hope that sooner or later the investigators will be able to get to the truth and work out the whereabouts of the Cryptoqueen. And we continue to observe.
Comments