Before proceeding to the news, we will tell you what OneCoin is. OneCoin is one of the most scandalous fraudulent schemes that has incurred billions in losses. The company operated on the principle of multilevel marketing – bring friends, make money. OneCoin was involved in the sale of training books and videos on stock trading. But, this company is best known for its OneCoin cryptocurrency, which was supposed to be the "Bitcoin killer".
OneCoin was founded by Ruja Ignatova in 2014. A smart Bulgarian girl who impressed millions of people around the world. Ruja Ignatova actively promoted OneCoin, said that OneCoin is a "Bitcoin Killer". And, of course, encouraged people to invest in OneCoin.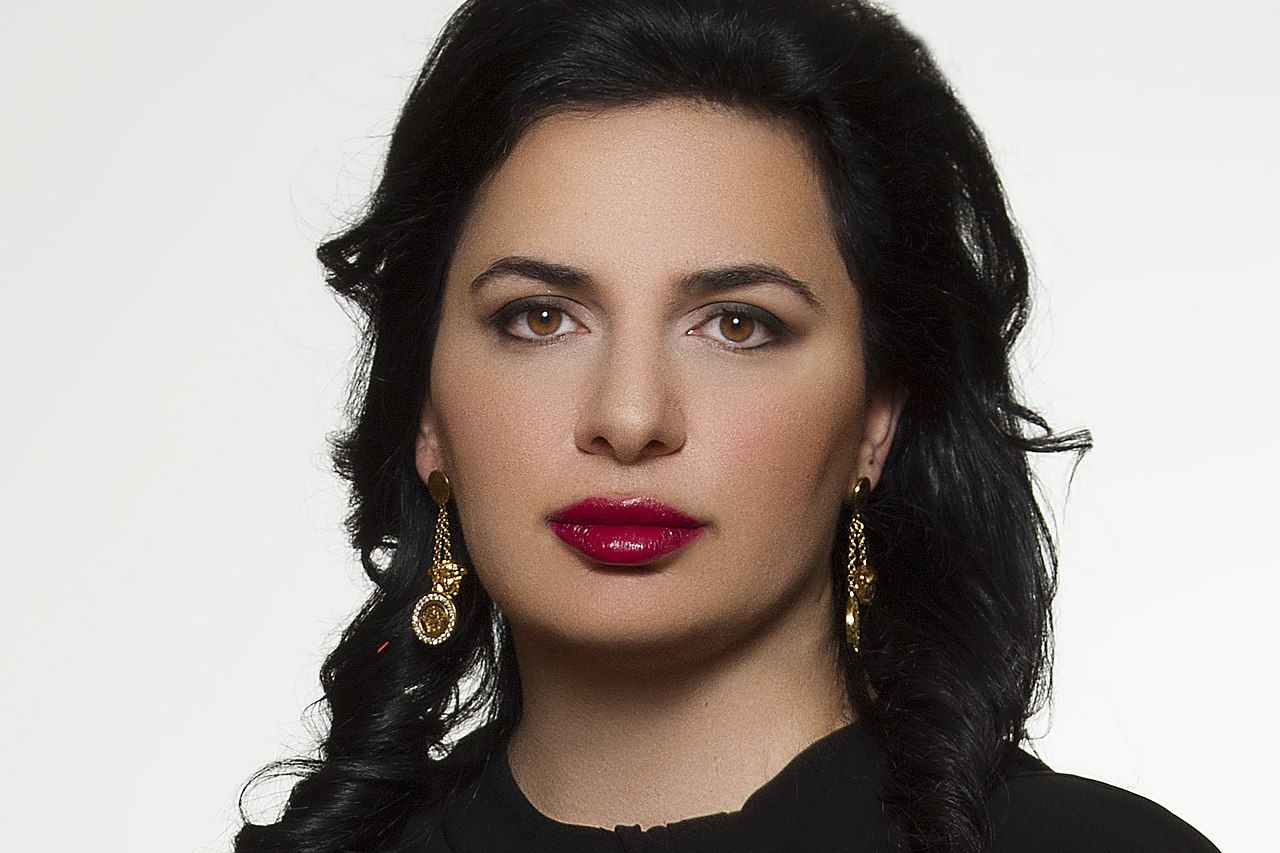 Trusting people invested their savings in OneCoin for several years, someone even sold houses to invest in the project. But, gradually, OneCoin became more and more interesting for regulators, who took various steps to stop the pyramid scheme. It turned out that OneCoin didn't even have its own blockchain. The whole system was based on SQL databases.
When Ruja Ignatova was at her peak: money flowed in like a river, and thousands of people gathered at events. But, in October 2017, the FBI became seriously interested in her and her brother Konstantin who also participated in the scam. Ruja did not wait to be brought to justice and simply disappeared. The last documented movement of Ruja was a flight from Sofia, Bulgaria to Athens, Greece on October 25, 2017.
Since then, Ruja Ignatova a/k/a "Cryptoqueen" has been on the list of the FBI most wanted fugitives. The FBI suggests that Ruja has had several plastic surgeries to radically change her appearance. For information that will help catch Ruja Ignatova, the FBI has offered up to $100,000 in rewards.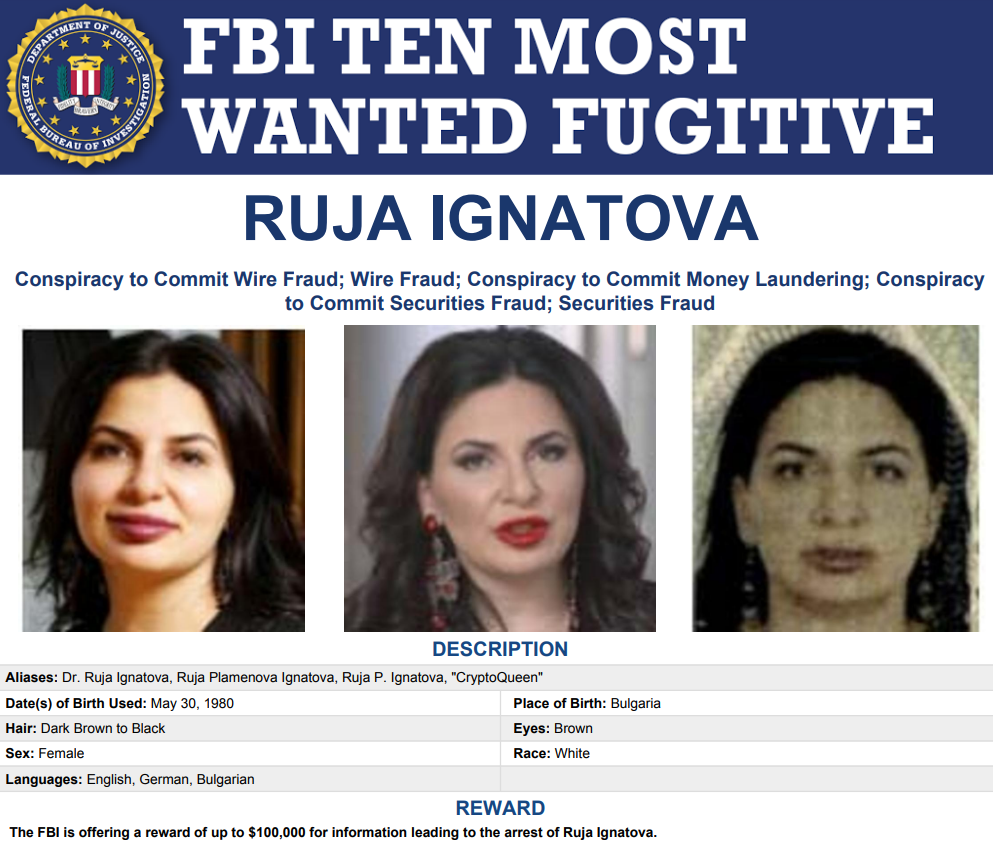 The trial of an accomplices of one of the largest fraudulent schemes OneCoin, which caused damage of more than $4 billion, is still in progress. Recently, OneCoin co–founder Karl Sebastian Greenwood pleaded guilty in Manhattan federal Court for fraud and money laundering. He was the founder of one of the biggest scams in history along with Ruja Ignatova.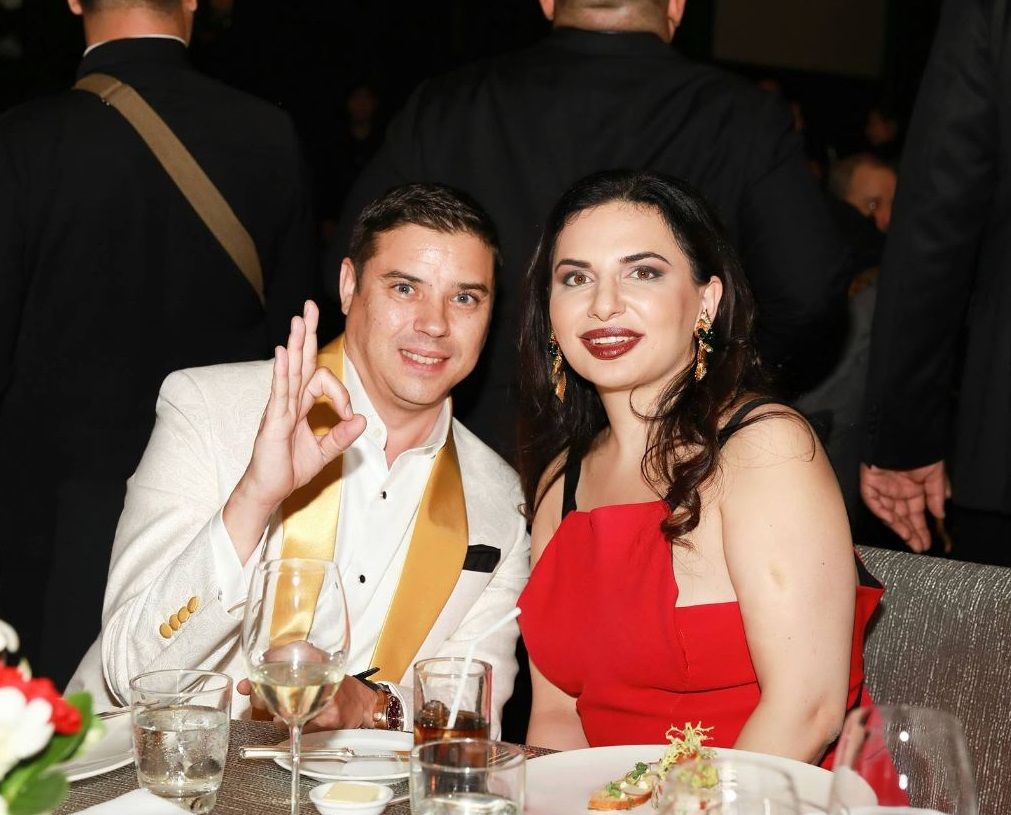 "As a founder and leader of OneCoin, Karl Sebastian Greenwood operated one of the largest international fraud schemes ever perpetrated.  Greenwood and his co-conspirators, including fugitive Ruja Ignatova, conned unsuspecting victims out of billions of dollars, claiming that OneCoin would be the 'Bitcoin killer.'  In fact, OneCoins were entirely worthless.  Greenwood's lies were designed with one goal, to get everyday people all over the world to part with their hard-earned money — real money — and to line his own pockets to the tune of hundreds of millions of dollars.  This guilty plea by the co-founder of OneCoin caps a week at SDNY that sends a clear message that we are coming after all those who seek to exploit the cryptocurrency ecosystem through fraud, no matter how big or sophisticated you are." – U.S. Attorney Damian Williams
Karl Sebastian Greenwood, a citizen of Sweden and the United Kingdom, pleaded guilty to three indictments: conspiracy to commit wire fraud, wire fraud and conspiracy for money laundering. For each of the indictments, the maximum punishment was imposed – 20 years in prison. Thus, 45-year-old Karl Sebastian Greenwood will be released from prison when he is 105, that's if he lives long enough.
Do not let yourself be fooled, dear readers, and carefully check the projects which you are going to invest your money. And we continue to observe.
Comments