Despite its critical stance on crypto, China has seriously undertaken the development of blockchain technology, exploring its potential for enhancing the infrastructure, economy, and individuals' livelihoods. Blockchain has been mentioned in the most recent five-year policy plan in 2021. The technology is tried out in a number of industries such as banking, financial and public services, healthcare, logistics, and smart manufacturing. If blockchain is ever going to become mainstream anywhere, then China has all the chances to be that place.
China has come to be associated with tech progress and digital innovation and blockchain direction is no exception. Red Dragon country was the first to release central bank digital currency (e-CNY). The project has made significant progress and is considered as the most advanced so far.
China is also actively developing two ambitious projects aimed at next generation network infrastructure, namely, BSN (Blockchain-based Service Network; qūkuàiliàn fúwù wǎngluò) and Xinghuo BIF (Blockchain Infrastructure and Facility; Yǔ xīnghuǒ liàn wǎng).
Blockchain-based Service Network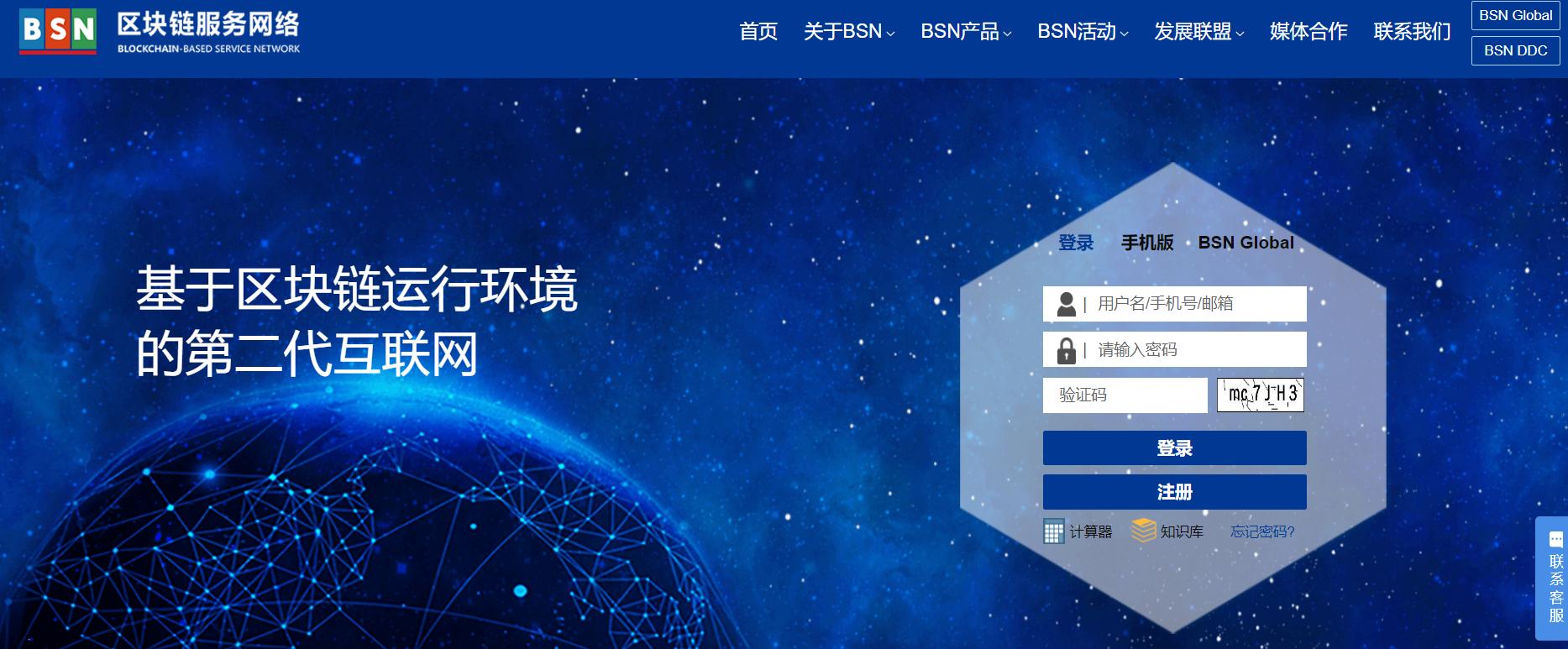 Launched in 2020, BSN is viewed as the infrastructure technology for complete nationwide interconnectivity with the so-called 'value network'. BSN will allow developers and companies to deploy smart contracts and run decentralized apps (DApps). China sees decentralized blockchain infrastructure as the backbone of the global internet of the future. However, the Chinese government is promoting a specific type of blockchain, where "intervention" can be exercised in case of an emergency. As it is with China, in case of necessity, data, and transactions are reversible and the system can be shut down.
BSN is a state consortium founded by the State Information Center of China, China Mobile, China UnionPay and Hong Kong based Red Date Tech.

In January 2022 BSN introduced BSN-Distributed Digital Certificate (BSN-DDC) network, a structure for building NFTs that is compliant with Chinese regulations.
Red Date Tech has made news at the World Economic Forum in Davos recently announcing the launch of the Universal Digital Payments Network (UDPN) to be run on BSN. The system is envisaged as a common platform for CBDCs and an alternative to SWIFT.
Xinghuo BIF
The second blockchain structure under our observation, is Xinghuo BIF (Blockchain Infrastructure and Facility) which was inaugurated in 2022. It is a national-scale second-generation internet infrastructure supporting blockchain-based value transfer and identity tracking. Xinghuo BIF is a project under the Ministry of Industry and Information Technology managed by the China Academy of Information and Communications Technology.  
The project was started with a node in Chongqing City with the purpose of advancing digital transformation locally. Currently, there are 7 Xinghuo BIF supernodes located in the mainland with 29 backbone nodes delivering services to a broader range of industries and cities. Some of the nodes are Xiamen and Liuzhou supernodes, Jiaozhou (Shandong), and Hengqin (Guangzhou) backbone nodes.
Chinese government is testing the waters of all the possible applications of blockchain technology on its territory and also making attempts to 'export' it. A substantial step forward for Xinghuo BIF has been the agreement between the latter and Malaysia's MY E.G digital services company. In a sense, it is an integration of e-government systems between Malaysia and China for the sake of facilitating seamless transactions between the two countries. Such partnership will also result in a number of other benefits, such as reduced tariffs on a wide range of goods, increased investment flow, an advanced e-commerce environment, etc.
"At the moment, Xinghuo BIF is the most actively used blockchain platform globally with around 100 million blockchain identifiers daily" said Wong Thean Soon, Group Managing Director of MYEG and Co-Founder of Zetrix mentiong that "Xinghuo BIF is the most advanced and widely used chain for industrial and trade applications."
At this point, we are actually observing the gradual creation of 'China Web2', an evolution that may bring a new infrastructure to facilitate global trade and finance. We will continue to closely watch this initiative of China and its global expansion and see whether it's all roses.
Comments