Lawyers from Milbank, representing the interests of a group of Celsius shareholders, submitted a petition to the court with a request to appoint a special committee, namely the "Official Preferred Equity Committee". At the same time, the lawyers of the Celsius company may receive a refusal on previously submitted petitions. Their interests may not be satisfied by the court, as the Ministry of Justice is against the satisfaction of petitions from Celsius and considers it necessary to obtain reports on the company from an independent expert.
This time, the owners of the preferred shares of Celsius appealed to the court of the Southern District of New York through the lawyers of Milbank. They have submitted a new petition to the court, the consideration of which will take place on the same day as when they will consider the petitions filed by Celcius earlier (you can read them in our previous article).
The following can be understood from the document:
Investors want to appoint an "Official Preferred Equity Committee", which will represent the interests of a group of investors during the trial;
Lawyers ask that the shareholders of series A and B be put in line, those who will receive payments from the sale of assets in Celsius;
Lawyers are asked to "dollarize" the clients' claim.
The upcoming meeting promises to be very interesting, because it should have considered previously filed petitions from Celsius, for example, the company asked the court to allow the sale of stablecoins owned by the company. However, the Department of Justice (DOJ) objected to this initiative.
William Harrington, a U.S. Trustee for the DOJ, opposed two initiatives of Celsius at once. Firstly, he believes that the court should not allow Celsius to withdraw funds for their "custodial" and "holding" clients of the company until an independent expert checks. Secondly, the sale of stablecoins also seems unacceptable to William Harrington, since it is unlikely to benefit.
"Once the Examiner is appointed, the Examiner and the Examiner's professionals shall consult with the Committee, the Debtors and the United States Trustee, and review the pro se filings related to the Motion, to consider whether any revisions to the Scope are appropriate."
It is already known who will become the independent expert who is likely to play a huge role in the Celsius trial. According to the decision of the court and the Ministry of Justice, Shoba Pillay will conduct an independent assessment.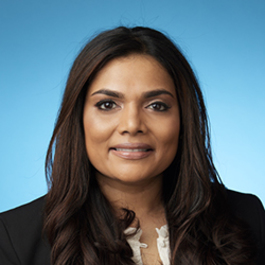 Shoba Pillay works at the law firm Jenner & Block, but has eleven years of experience as an assistant prosecutor in the US Attorney's Office in the Northern District. Shoba participated in the investigation of criminal cases related to cybercrime, theft of trade secrets, terrorism and espionage.
We will find out which petitions will be granted by the court at the end of this week, later it will become clear what this assessment will show. And we will be observing the progress of this court case and share with you the main events.
Comments