Blockchain-based software firm Veritaseum Capital accused Coinbase of patent No. 11,196,566 infringement. Seems like a big deal: the patent covers the whole DeFi technology.
The lawsuit was submitted to the court of Delaware on Sep 22. The complaint states that:
"Reginald Middleton has invented novel devices, systems and methods enabling parties with little trust or no trust in each other to enter into and enforce value transfer agreements conditioned on input from or participation of a third party, over arbitrary distances, without special technical knowledge of the underlying transfer mechanism(s) and was awarded a Patent by the U.S. Patent and Trademark Office".
Later Mr. Middleton transferred all substantial rights to his patents to Veritaseum Capital.
All in all, the plaintiff says that pretty much every action Coinbase has taken, infringed the patent:
"Coinbase through its Coinbase Cloud, Coinbase Commerce APIs, Query and Transact, Participate, Delegate and Validator software, Coinbase Pay, Coinbase Wallet and Coinbase Operated Public Validators allows… to conduct transactions (i.e. crypto payment, trading, staking, etc.) … using a distributed ledger (i.e. the Bitcoin, Bitcoin Cash, Litecoin, Ethereum and Solana) that infringes the '566 Patent".
Reggie Middleton also explained that the patent is applicable with both proof-of-stake (PoS) and proof-of-work (PoW) blockchains:
Veritaseum says that Coinbase has gained "substantial profits by virtue of its infringement of the '566 Patent" and claims at least $350,000,000.
By the way this lawsuit has a comprehensive background. This July Veritaseum published the 114 page Coinbase Forensic Analysis which includes the patent infringement analysis too.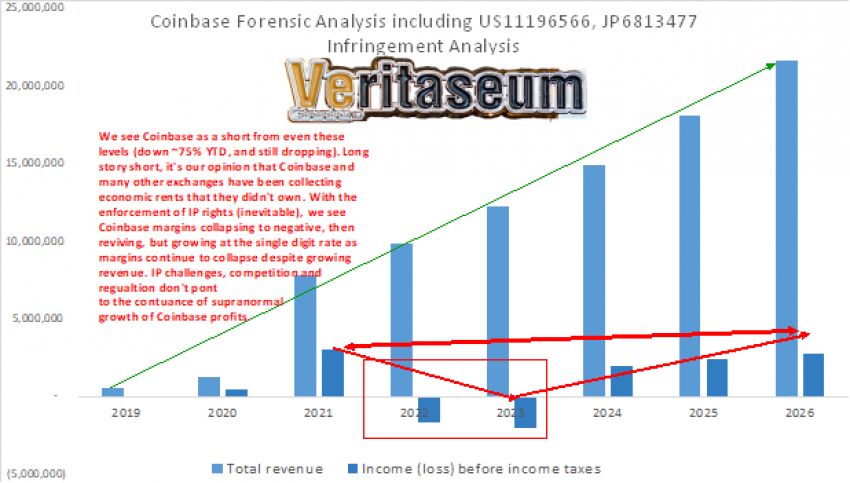 Mr. Middleton, the main hero of the story, according to his own description is the inventor of DeFi, holding (from Dec 2021) active patents in both Japan and the USA covering DeFi, Bitcoin, Ethereum, Solana, ODL & conditional value transfer. He is also a well-known financial "predictor" and an inventor of P2P capital markets and self-sovereign finance. These software patents cover an abstract idea and this produces many questions and heated debates. Here you can find a video with debates over the concept of patents and how they fit into the ethos of open source in the world of DeFi.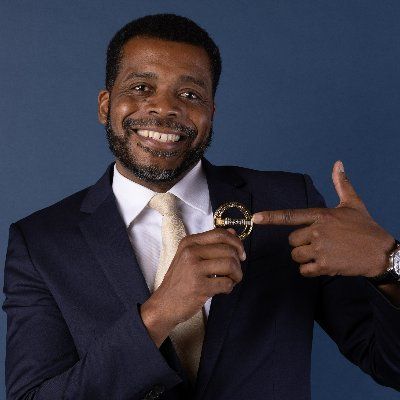 This case can have a significant influence on DeFi world as seems that this entire industry is built using this technology. And most likely if Veritaseum wins, Coinbase will be just the first of many other exchanges to be sued (btw it was mentioned in Coinbase Forensic Analysis).
On the one hand even the word combination "a patent on an abstract idea of an open-source technology" sounds senseless, but on the other hand intellectual property protection is vital for the development in any field: the innovators won't share their ideas and products unless they are sure they keep rights to their inventions. How do you feel about patent on decentralised open source technology and what do you think will be the outcome of the case?
Comments