Celebrities enter the world of crypto and NFTs for 2 main purposes: sales and credibility for the product, and publicity and money for the celebrity. Let's check up on artists we wrote about earlier this year, and look at some new celebrity endorsements.
Let's start with Snoop Dogg, the unofficial face of crypto in the celebrity world. Earlier in June, he was helping to promote the second Bored & Hungry NFT-themed restaurant by Bored Ape Yacht Club in LA. Now he is performing on MTV Awards together with Eminem as Bored Ape Yacht Club NFT characters in the Otherside metaverse, which is obviously great PR for the Otherside.
Eminem and Snoop Dogg both bought BAYC NFTs earlier this year, with Eminem paying around $450,000 for his. Snoop Dogg also has land and NFTs in Animoca Brands' The Sandbox metaverse. He acquired Death Row Records to convert it into a metaverse label.
Kanye West, whom we caught reconsidering his strong negative attitude towards NFTs and even filing a trademark applications for "currencies and tokens," "blockchain-based non-fungible assets," and "online retail store services featuring […] digital art" associated with his Yeezus alter-ego, is now investigating blockchain-based non-fungible assets, currencies and tokens in an effort to build an online retail store in the metaverse that will also sell items from its Yeezy fashion brand. Well, at least rumour has it, but there's been no official information yet.
David Beckham already has a related trademark, and is still the DigitalBits Blockchain brand ambassador. Billie Eilishalso filed for an NFT-related trademark, but there has not been much development to this story.
Notorious B.I.G., who will definitely stay forever in our hearts, and the company Notorious B.I.G. LLC recently filed three trademark applications for the gamified metaverse "The Brook", but there is still no metaverse. However, thanks to partnership between OneOf and The Christopher Wallace Estate fans, will be able to create and purchase NFTs related to the Biggie Smalls brand, including an original freestyle rap. The platform will host an NFT collection, aptly named Sky's the Limit: The Notorious BIG and will offer collectors 3D NFT characters that pay homage to the essence of "life, style, and lyrics" of the slain rapper. NFT holders will also have the right to license the audio of a freestyle from a 17-year-old Biggie, which has never been released publicly.
Last but not least from the old batch – Chuck Norris, the ultimate action star. Since the last update when he filed an NFT trademark application and was rumoured to launch his own cryptocurrency called "Chuck Coin", he hasn't moved forward that much. The only thing we found was that he recently was dragged into promoting the Hyperverse Ponzi scheme together with singer Lans Bass and Apple founder Steve Wozniak.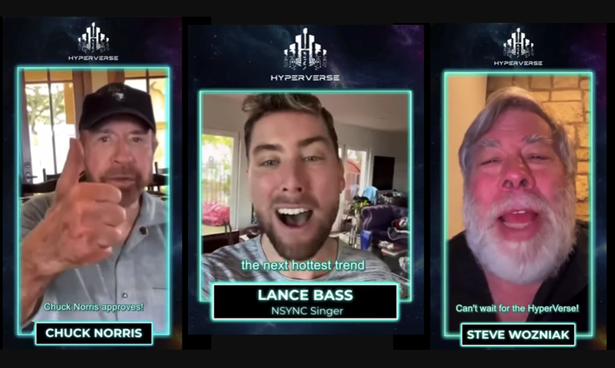 Let's now switch to the new celebrity entries into crypto world, with the first on the list being the UFC star Connor McGregor. He recently partnered with Tiger Trade, a crypto trading application, where he will be featuring in an in-house game that users can play to win prizes.
Prior to this, McGregor's involvement in crypto has been indirect via UFC partnerships with Crypto.com, where bonuses were paid to the fighters in cryptocurrencies.
Now back to Eminem: he purchased Bored Ape Yacht Club EminApe NFT for $460,000, which depicts a gold chain necklace and khaki army cap that Eminem wears in real life. His connection to crypto dates back to 2018, when he mentioned Bitcoin on his album, but now he is fully involved performing in the BAYC NFT-themed music video featuring Snoop Dogg. However, he hasn't publicly shared his affinity toward any particular crypto asset for investments.
Maria Sharapova, a renowned tennis player and entrepreneur, invested in crypto payment solution MoonPay along with some other big names this Spring. Since then she was a guest speaker at the recent Binance Blockchain Week 2022 in Paris. However, Sharapova's plans for crypto investments still seem vague.
Hollywood star Matt Damon received $1 million in donations from crypto exchange Crypto.com for Water.org, a clean-water initiative co-founded by Damon and Gary White in 2009. As part of the deal, Crypto.com recommended its user base to donate to the cause.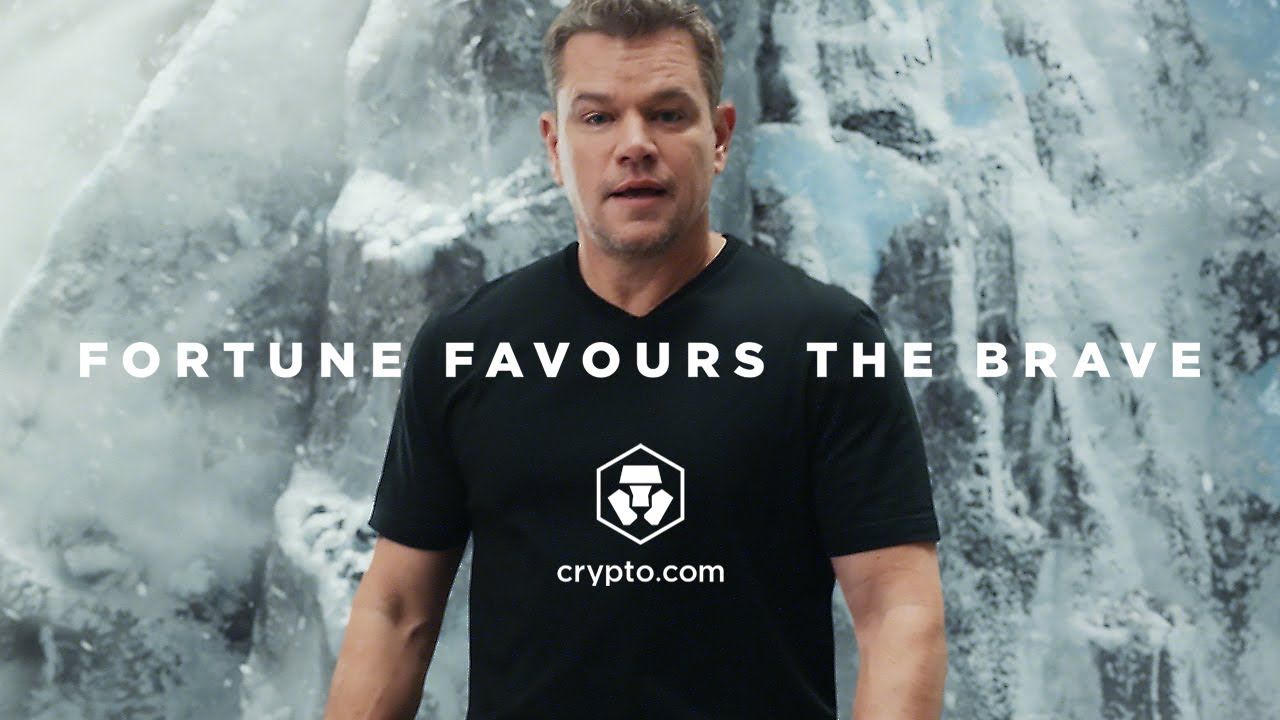 Although Damon hasn't disclosed his crypto investments, his participation in a Cypto.com commercial attracted criticism from the crypto community. Investors retaliated against Damon's suggestion of "Fortune favours the brave," as the bear market resulted in massive losses across the industry.
It looks like the bear market and crypto winter messed up all the plans for celebrity endorsements. Yes, there are still new stars joining, but they are more careful now with what they are promoting and what assets they are considering, as their actions can lead to massive losses among fans. Hope you enjoyed the update, there will be more as we continue to observe.
Comments