Binance began to get rid of BUSD immediately after SEC warned Paxos on BUSD operations.First, there was news that Binance converted its own stablecoin worth $1 billion into other crypto assets. On March 13, Binance announced removing BUSD from the Industry Recovery Initiative (IRI) funds and, less than a week later, on March 17, from SAFU where the BUSD funds are converted into other crypto reserves.
💡
The SAFU Fund is an emergency insurance fund for Binance users' assets. It was founded in 2018 and includes such crypto assets as: BNB, BTC, USDT and TUSD. According to the information on the official website of Binance, on January 29, 2022, the fund's assets were estimated at $1 billion. The
Industry Recovery Initiative Fund was launched by Binance
in November last year in response to instability created by FTX collapse.
The BUSD in IRI was converted into three crypto assets: Bitcoin, BNB, Ethereum.  Binance exchange announced that it was completely replacing BUSD with TrueUSD and USDT in the SAFU fund.  With the recent problems of the USDC, it is worth noting that Binance chose Tether and not USDC for BUSD replacement in the SAFU fund.
According to the announcement, Binance is abandoning BUSD in the funds, since Paxos has stopped issuing new tokens. Not clear why the largest crypto group does not want to switch to another issuer and keep working in such a promising niche as global stablecoins.
At the time of writing, according to CoinGecko, the market capitalization of the stablecoin is around $8 billion and continues to decline gradually.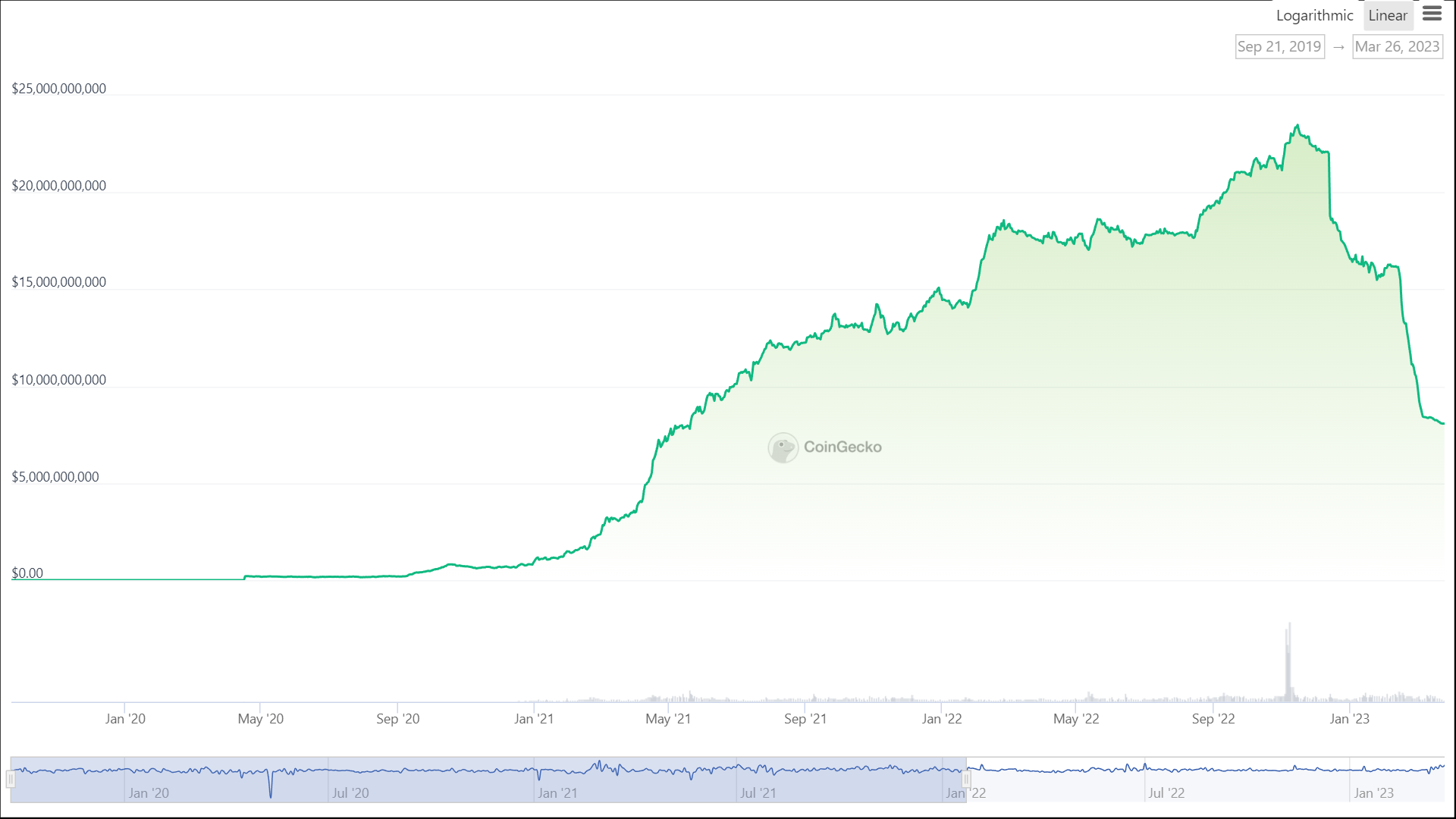 However, Binance promises that this change will not affect users in any way, that funds will continue to be stored at publicly verified addresses. Is it not significant that the exchange says that existing issued BUSD will continue to be supported.
"This change will be of no impact *on users, and these funds will continue to be on publicly verifiable addresses. BUSD will continue to be supported on Binance. The SAFU fund will be observed closely to ensure that it is sufficiently capitalized, and topped up periodically, as necessary, using Binance's own funds," - it says in the announcement.
The head of Binance, CZ, explained the decision to convert their own stablecoin into native cryptocurrencies due to changes in the market of stablecoins and banks.
As CZ noted, the transaction took only 15 seconds and cost $1.29.
Binance is going through turbulent times for the crypto industry and, being at its forefront, attracts the attention of observers to any unusual activity. On March 24, the exchange experienced technical problems that resulted in halting its spot trading and withdrawals.
CZ took to Twitter to explain the situation and repeat his 'Funds are SAFU' mantra.
The problem was solved quickly enough, and trading and withdrawal functions were restored. Yet the panic and FUD that accompany all these "patches" is not going to disappear soon. We continue to observe.
Comments