On February 13, Paxos announced cessation of the release of new BUSD. The company announced this on its Twitter, and also prepared a press release on its official website. Let's take a closer look at what's going on.
On February 12, The Wall Street Journal published an article according to which the Securities and Exchange Commission sent Paxos a paper representing a Wells notification. Sources from The Wall Street Journal indicated that the notification concerns the BUSD stablecoin. The problem is that regulators have recognized BUSD as an unregistered security.
💡 The Wells Notice is a letter by which the U.S. Securities and Exchange Commission notifies individuals or firms of its intention to initiate enforcement actions against them.
On February 13, this information was confirmed. Paxos announced that by the decision of the regulatory authorities, the release of new BUSD tokens is being halted. The main points from the company's statement on the official website:
Paxos, in cooperation with the New York Department of Financial Services (NYDFS), stops issuing new BUSD tokens from February 21;
"Existing Tokens Remain Fully-Backed and Redeemable Through Paxos Trust Company Through to At Least February 2024".
The company also issued a press release stating that it categorically disagrees with the SEC's decision regarding the BUSD stablecoin.
"Paxos categorically disagrees with the SEC staff because BUSD is not a security under the federal securities laws. This SEC Wells notice pertains only to BUSD. To be clear, there are unequivocally no other allegations against Paxos. Paxos has always prioritized the safety of its customers' assets. BUSD issued by Paxos is always backed 1:1 with US dollar-denominated reserves, fully segregated and held in bankruptcy remote accounts. We will engage with the SEC staff on this issue and are prepared to vigorously litigate if necessary."
Of course, after such news, market capitalization of the stablecoin BUSD decreased by $290 million. Down from $16.15 billion on February 13, to $15.86 billion on February 14, according to CoinMarketCap.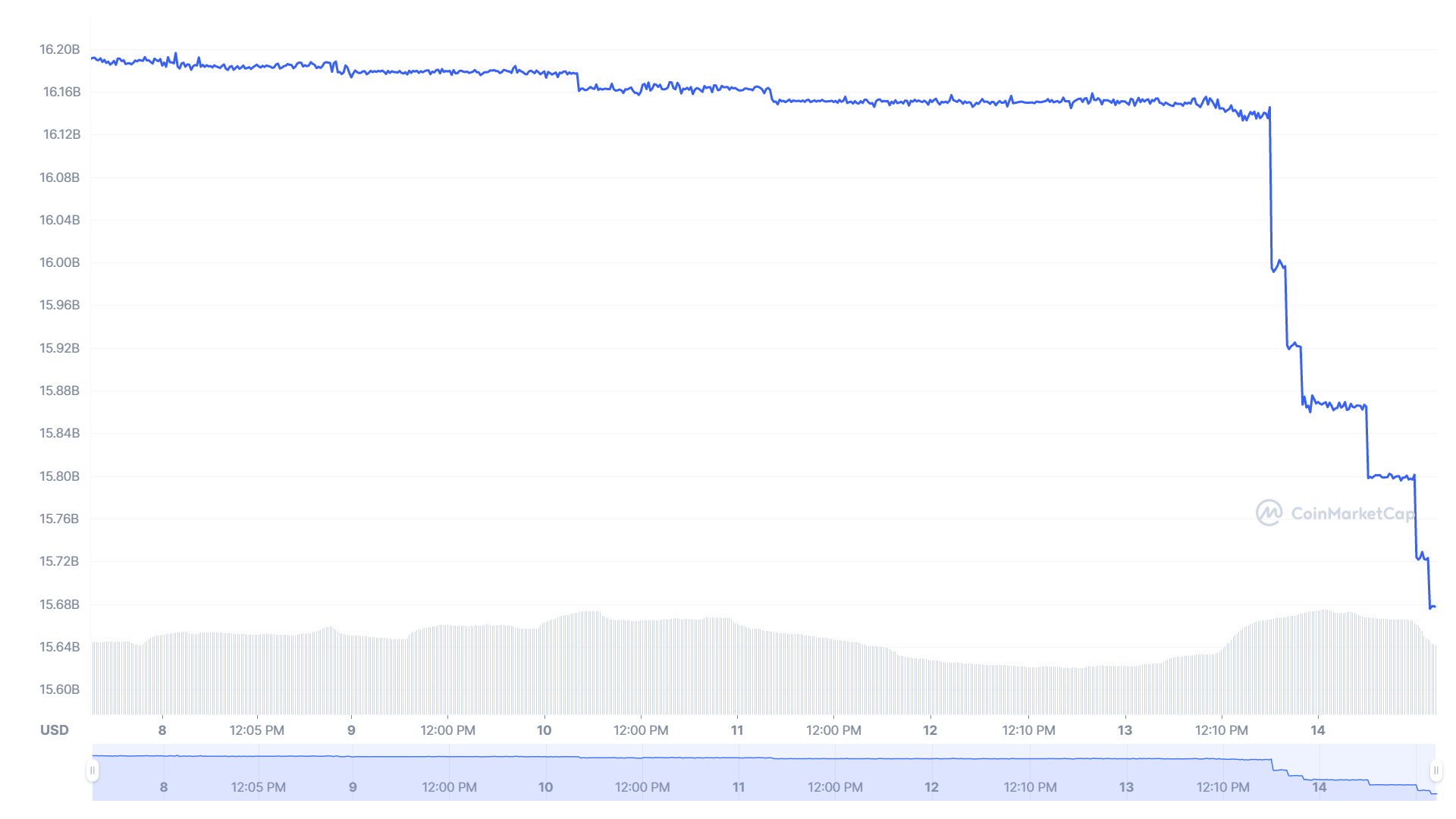 In this situation, comments from the head of Binance, Changpeng Zhao (CZ), didn't come as a surprise. In his Twitter, he paid attention to several points.
Firstly, CZ was well aware that the market capitalization of the stablecoin would decrease amid panic, but this hasn't threaten a total run, since BUSD has reliable reserves.
Secondly, the head of Binance stressed that the recognition of BUSD as a security by the judicial system can have a significant impact on the crypto industry.
Thirdly, CZ emphasized in another tweet that Binance will continue to support BUSD, but may remove it from being the default trading stablecoin.
Time will tell how much these events will affect the work of BUSD and how the interaction between Paxos and regulatory authorities will develop. And we will continue our observations and report the news!
Comments