After the start of the Russia-Ukraine conflict, most Russians lost easy access to the global financial system: they could neither wire rubles to bank accounts abroad nor convert them to other currencies. If this sounds like a perfect use-case for crypto then it is. According to local sources, within a few months everybody, especially those who left the country, learned the magical words 'stablecoin', 'Binance', 'P2P', and 'TRC20', and started using USDT and USDC as a form of payment.
Binance initially announced that it had stopped working in the country and was following Western sanctions requirements. At that time Russians faced multiple limitations and troubles as some of their funds got frozen, although things slowly got back to some kind of normal.
Binance's peer-to-peer cryptocurrency exchange in Russia currently continues facilitating transactions through sanctioned local banks, namely Sberbank and Tinkoff, allowing users to trade rubles for digital tokens, multiple sources confirm. The only limitation is that Russian citizens are forbidden to buy or sell dollars and euros. Binance's Russian users have confirmed in the local Telegram group that no other limitations are enforced on Russian clients.
☝️
Interestingly, Russians are often facing troubles not from the crypto exchanges, but from local banks. These often ban clients who buy and sell crypto on P2P removing the possibility to use their services in the future.
On August 22 The Wall Street Journal reported that the Justice Department is currently investigating Binance in connection with possible violations of the U.S. sanctions on Russia. A spokesperson for the exchange said it has "no relationship with any banks whatsoever, in Russia or elsewhere" regarding its peer-to-peer service, and doesn't collaborate with partners in the traditional financial system. Indeed P2P payments do not go directly through the exchange but are simply facilitated by the platform.
However, according to Michael Parker, a former Justice Department prosecutor, if a business is helping users to access currencies or services unavailable at sanctioned Russian banks, that could be seen as assistance to those institutions. He also said that a business wouldn't require a formal relationship with a designated Russian bank to face potential U.S. sanctions risk.
News that Binance was under investigation by the DOJ for allowing Russians to use the exchange in violation of sanctions first appeared in May via Bloomberg.
The very next day, multiple local news sources reported that Binance P2P had renamed some of its payment options. These were changed to 'Local Yellow' and 'Local Green' cards - traditional Tinkoff and Sberbank colors, which are readily recognizable in the country.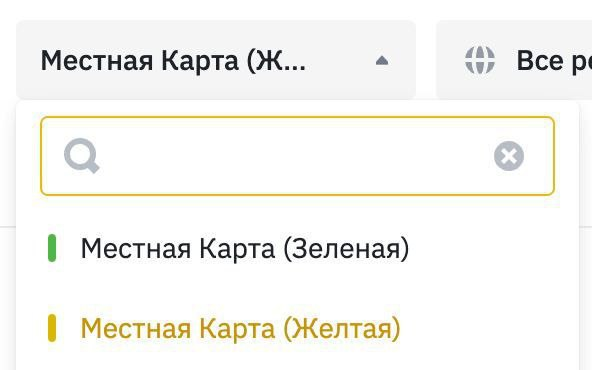 Neither was this the first attempt by Binance to camouflage its payment options: earlier it had used the name 'Rosbank' instead of the sanctioned 'Sberbank'.
Some Russian users have shared with us that now they have to choose 'Russian Standard Bank' to withdraw money to Sberbank, and 'Raiffeisenbank' to use Tinkoff. According to them, neither the green nor yellow card options appeared in the Binance app. Another popular option to withdraw money to the cards of sanctioned banks is via the Yoomoney payment service, they said.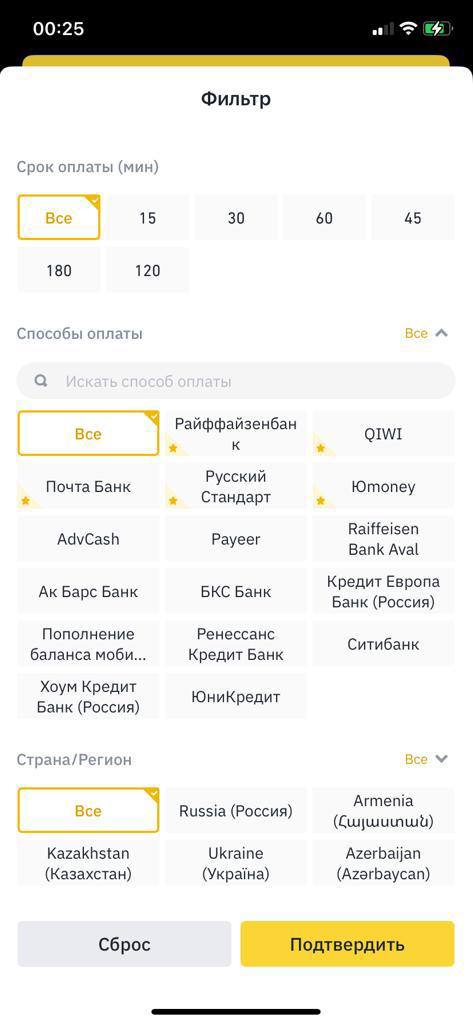 The DOJ is not the first one to call out the world's largest crypto exchange. The Commodity Futures Trading Commission and the Securities and Exchange Commission have both accused the company and its founder Zhao, of multiple legal violations and compliance failures.
Binance is not the only platform that still allows Russians to exchange rubles. OKX currently also supports transfers with Tinkoff and Sberbank as well as other sanctioned banks. After exchanging rubles for digital coins, Russians can trade them on any other exchange, transfer them worldwide, or convert them to other currencies.
What do you think about such a broad application of sanctions? Should Western countries prohibit Binance from helping ordinary Russians to move money abroad? Should crypto companies comply with such sanctions or not? Share your thoughts below and we will continue to Observe.
Comments