You probably remember that 2022 was a very difficult year for stablecoins. Of course, the troubles began with the collapse of Luna and Terra, which triggered a domino effect on the entire crypto market, which has contributed to a harsh crypto winter.
Despite these events, according to the Coin Metrics report, the amount of transactions with stablecoins on the network amounted to $ 7.4 trillion.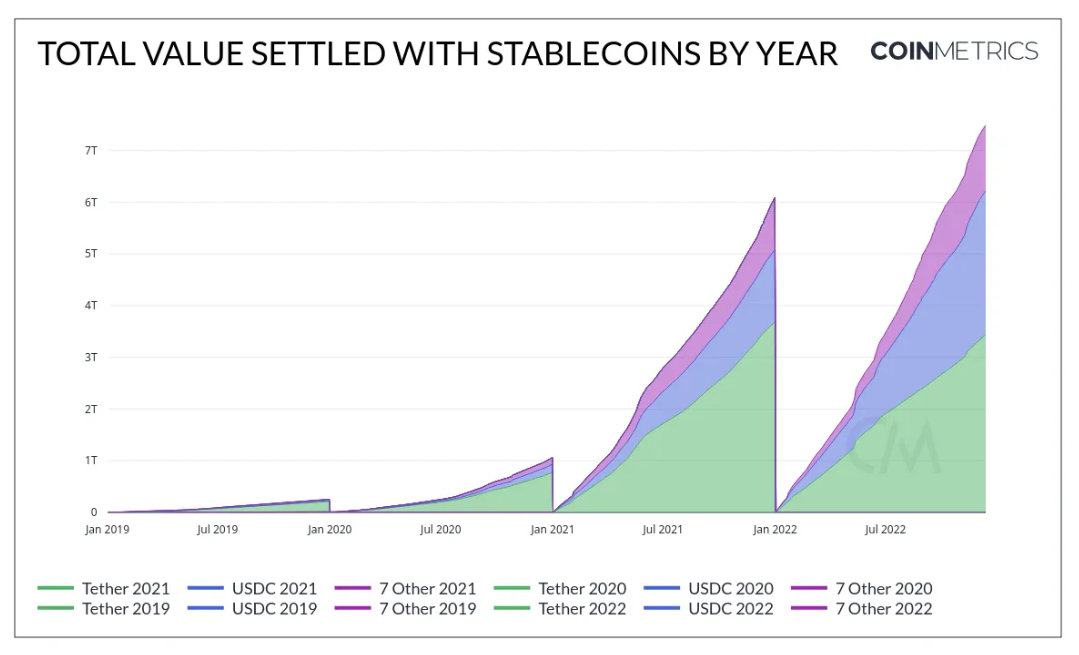 This data was used by an employee of Brevan Howard Digital, Peter Johnson. He compared the volume of settlements in stablecoins with the volume of settlements using MasterCard and American Express, known all over the world. Peter noted that stablecoins have overtaken both credit cards in terms of the amount of payments. Peter also noted that for comparison, only the volume of settlements with stablecoins on the network was taken and does not include the volume of trading on centralized exchanges.
In the same thread, Peter Johnson gave a bold forecast, saying that next year stablecoins will not just overtake Visa, whose trading volume is approximately $12 trillion per year, but will overtake the total volume of the four main cards.
However, Twitter users noted that such a comparison is not entirely correct, since people use credit cards to pay for household purchases, and stablecoins are usually used for cryptocurrency trading.
On the other hand, you and I know that many states have paid particular attention to stable coins this year: they began to create national cryptocurrencies, accept tax payments with stablecoins from citizens, and in Lugano you can buy a burger for a stablecoin. Agree, this is similar to the payments that people make using credit cards. Also, regulators from different countries have slowly begun to create a legislative framework adapted to stable coins, which shows the important role of stablecoins for the economy.
In their report, Coin Metrics also mentioned that stablecoins were actively used this year for humanitarian purposes. For example, the UN said it would send USDC to refugees from Ukraine inside the Stellar blockchain. The organization stressed that a stablecoin tied to the dollar will be convenient to convert into any currency, regardless of geolocation.
Also, Coin Metrics, with reference to its other report, reported the number and sources of donations for Ukraine in cryptocurrency. People from all over the world have donated $10 million in various stablecoins.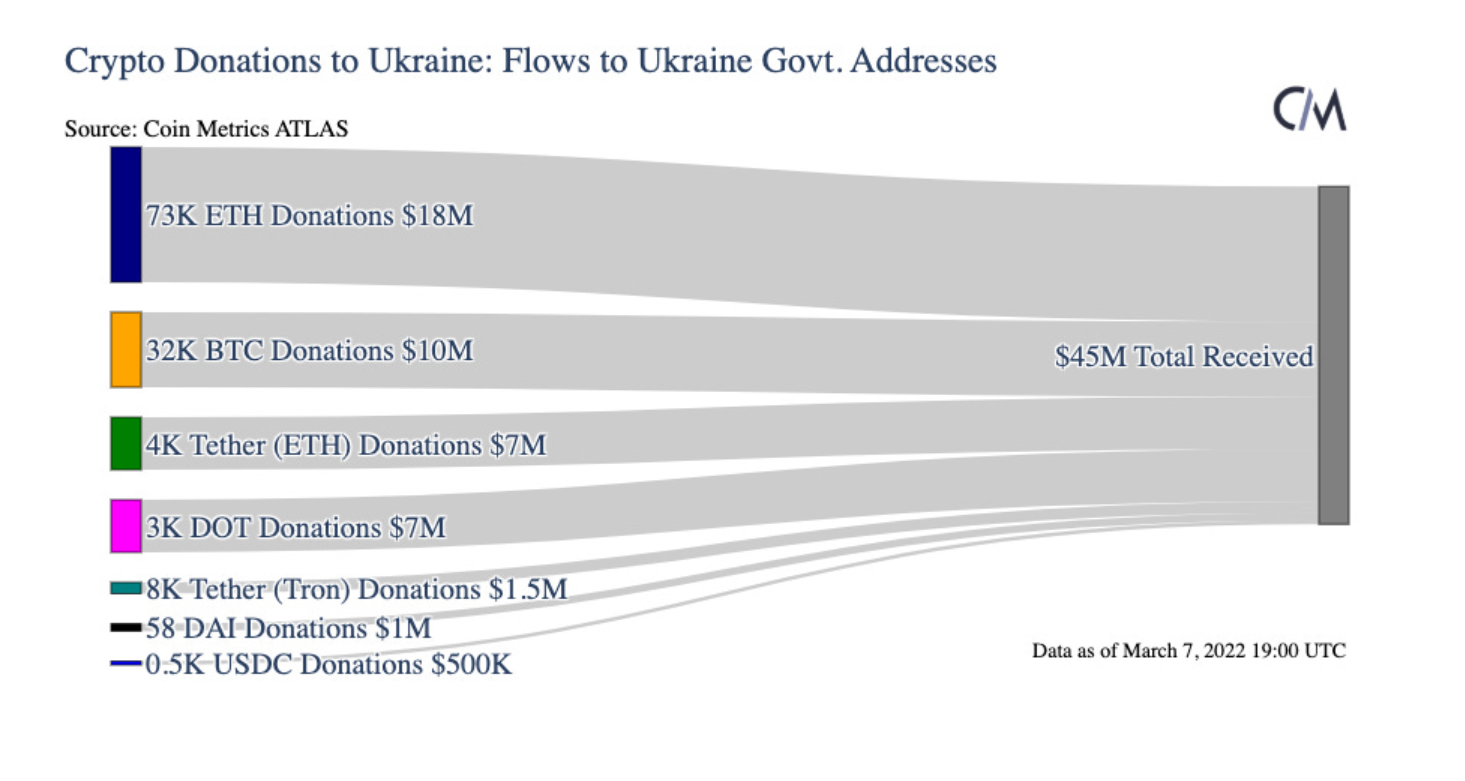 In our opinion, 2022 turned out to be a successful year for stablecoins, although it was very difficult. There are prerequisites for stablecoins to become really more popular in 2023. And we shall continue our observations and report the news!
Comments