Zuzalu, an untypical endeavor for Ethereum co-founder Vitalik Buterin, ran for two-months from March 25 to May 25 against the stunning backdrop of Montenegro's Adriatic coast near the city of Budva.
The invite only event gathered around 200 people from crypto, biotech and other fields.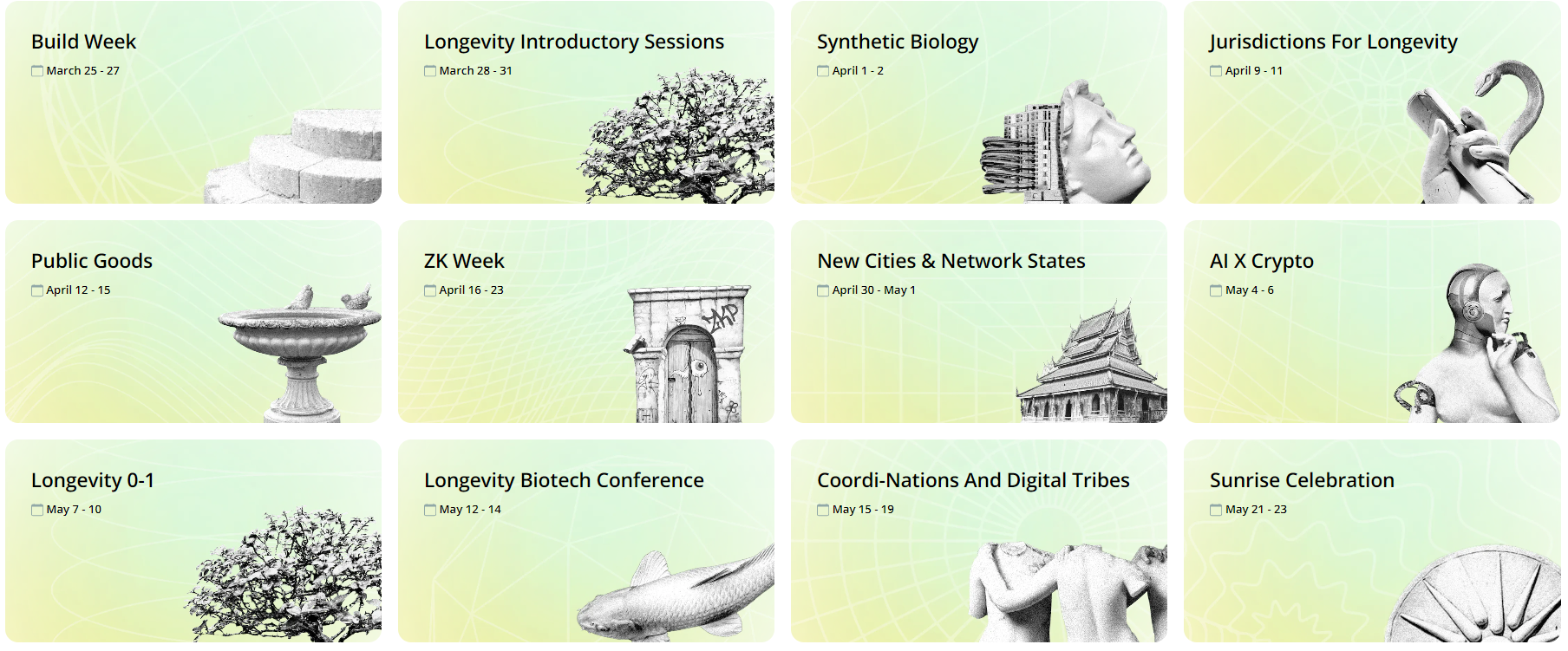 Zuzalu as an example of network state
Besides rather disparate topics such as AI, synthetic biology and zero-knowledge proofs, Zuzalu hosted many sessions about building new communities and network states.
💡
The term "
network state
" coined by tech entrepreneur and investor Balaji Srinivasan, describes highly aligned online communities with a capacity for collective action that eventually crowdfund their own territory and gain diplomatic recognition from pre-existing nation states.
As part of the network state concept, Zuzalu participants received Zuzalu passports that use zero-knowledge proof technology to prove the "residency" of Zuzalu, without revealing who the person is.  
VitaDAO: Empowering Longevity Initiatives
One of the active contributors to Zuzalu, VitaDAO played a pivotal role for longevity-focused events and initiatives in the gathering.
💡
VitaDAO is a longevity research DAO-governed fund
started
in 2021 by Tyler Golato who is the co-founder of another biotech-themed decentralized project
Molecule
. The project raised around 2,600 ETH (around $4.5 million) through an auction of its token VITA on Gnosis in 2021. In January this year, VitaDAO raised $4.1 million in a funding round led by Pfizer Ventures. According to the organization it deployed over $3.5 million to projects researching diseases of aging, cellular biology and repairing age-related damage to the body in 2022.
Laurence Ion, the head of deal flow at VitaDAO, highlighted the collaborative nature of Zuzalu, stating:
"We're learning together, bringing bright minds together to see what happens from there... We've already done some hackathons - building open-source software that other people can build on."
As an immediate result of bringing bright minds together, VitaDAO's token VITA showed a growth of around 30% since March 2022 when Zuzalu started.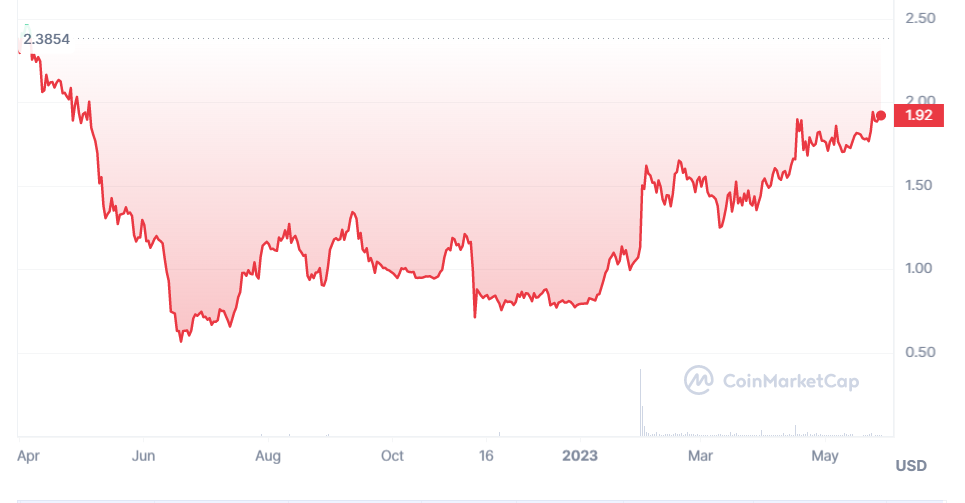 AI and Crypto Summit
The AI x Crypto Summit @ Zuzalu brought together prominent speakers and participants to explore the convergence of artificial intelligence and crypto, with a specific focus on the associated risks. The event highlighted how crypto enables the distribution of network ownership, the creation of innovative incentivization models, and the governance of shared networks and protocols. It also discussed the belief that crypto principles and technologies can serve as a powerful counteracting force to the rapid acceleration of AI.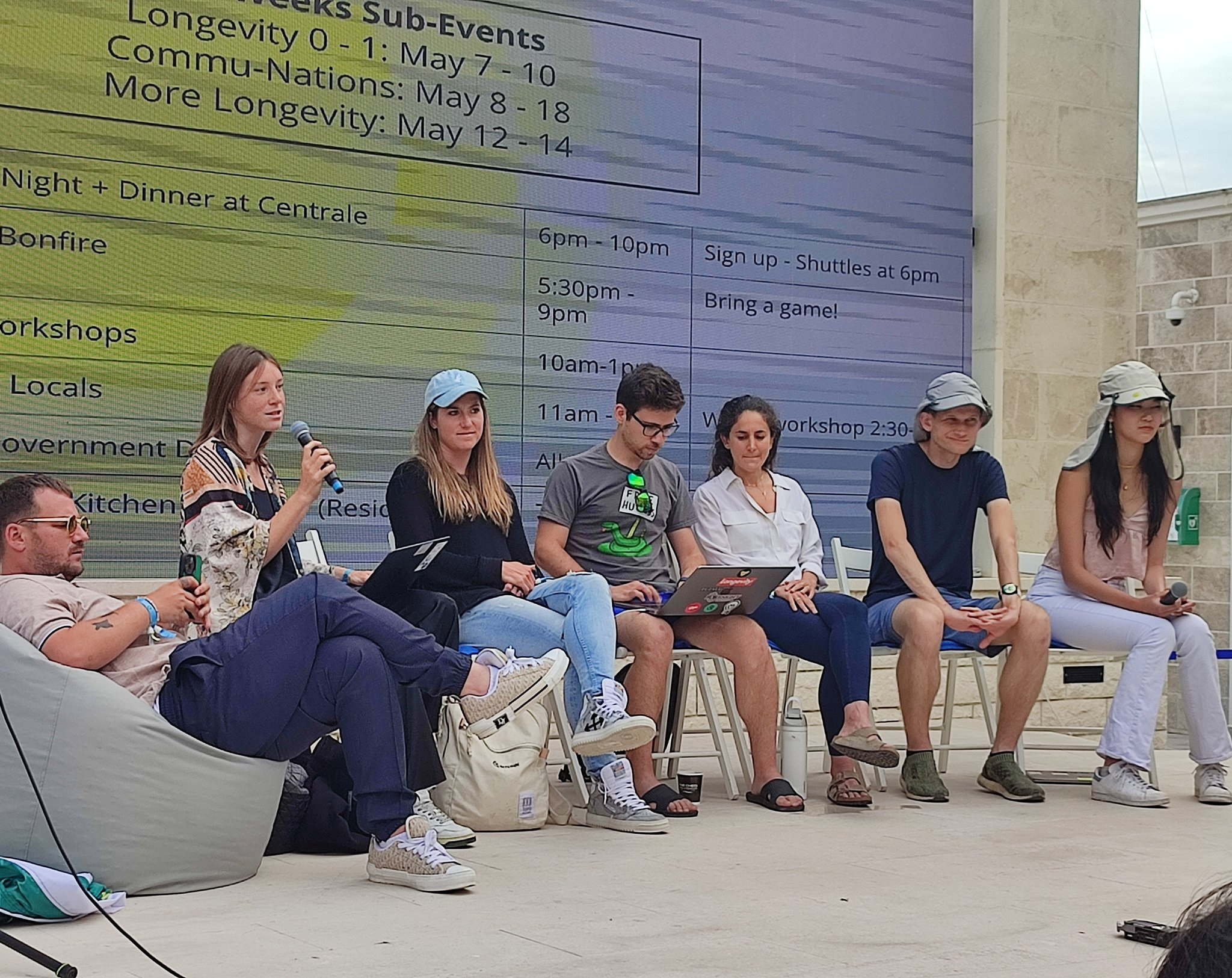 Prominent speakers and participants included Vitalik Buterin, Serene, founder of SnowStorm, Emad Mostaque of Stability.Ai, Puja Ohlhaver from DeSoc, and many others. Workshops, talks, and panels discussed topics such as AI alignment, crypto's role in AI, and the intersection of technology, democracy, and markets.
An interesting discussion titled "Crypto is Splitting into RegFi and DarkFi" took place on May 8 with Amir Taaki and R Rose O'Leary as guest speakers. It explored the concept of DarkFi, which leverages anonymous smart contracts to facilitate the development of anti-fragile, self-sovereign infrastructure and lunar-punk economies.
Overall, judging from the topics featured, 'bright minds' nowadays want to be rich (crypto), live long (longevity) and not work (AI). Preferably in a network state with invite-only access.
Comments