A very unpleasant situation has been unfolding over the past few days in the crypto world. The United States Securities and Exchange Commission (SEC) has turned its attention to cryptocurrency staking, and it all started with a conflict between the SEC and the Kraken cryptocurrency exchange. The SEC became interested in the Kraken staking program, which was considered an offer of unregistered securities.
Kraken did not comment on the accusations, but on February 9th, the company announced that its staking program would not be available to users in the United States. In addition, a press release appeared on the SEC website, announcing that Kraken had settled the conflict. As part of the settlement, the cryptocurrency exchange agreed to pay $30 million to resolve the SEC's charges.
Related: SEC Faces Criticism for Lack of Clarity in Crypto Compliance Rules
During an interview with CNBC, SEC Chairman Gary Gensler discussed the situation with the Kraken cryptocurrency exchange. He also warned other crypto companies to pay attention to the situation with Kraken.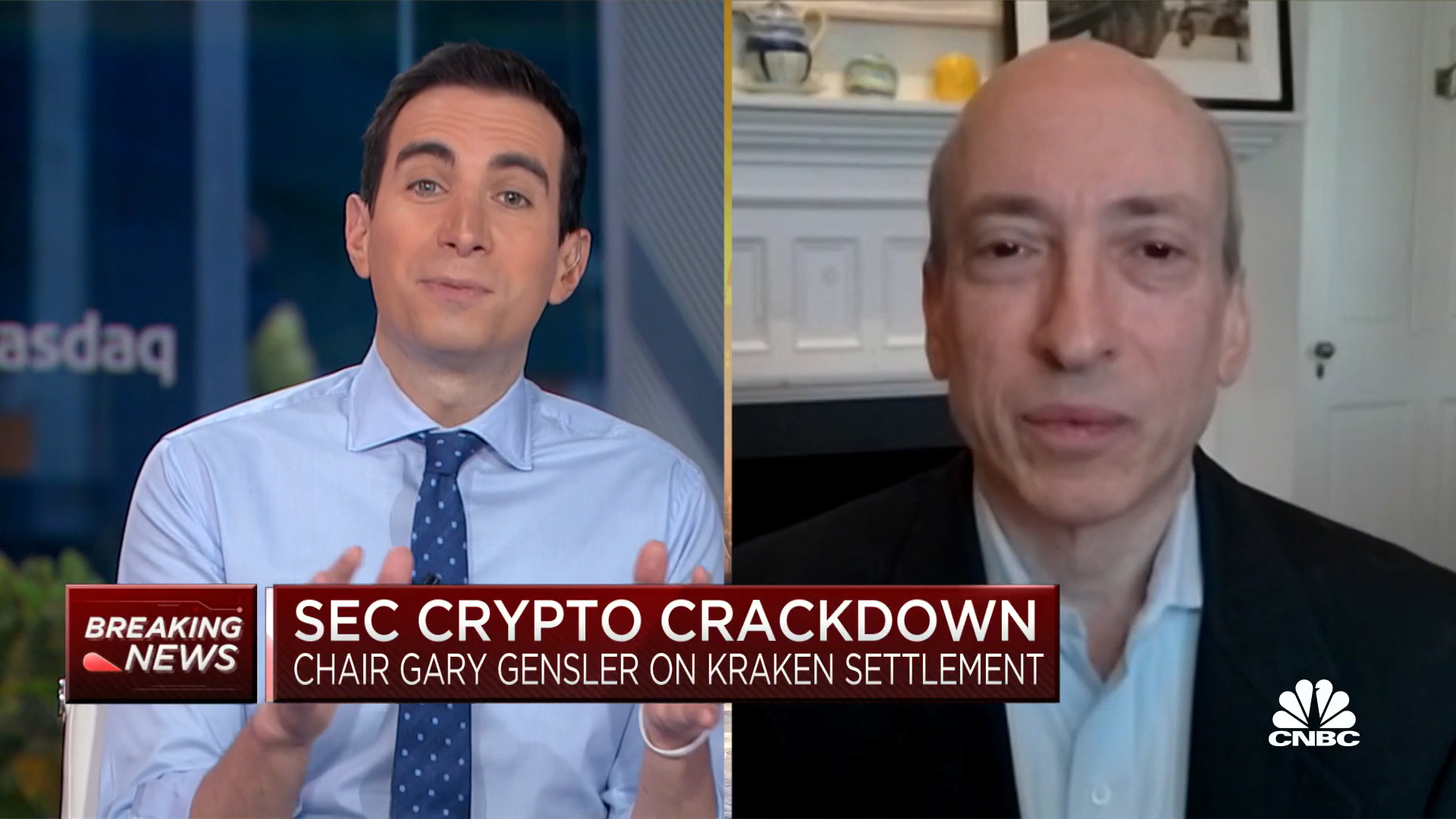 During an interview with CNBC, Gary Gensler suggested that Kraken could easily comply with the necessary requirements by filling out a form on its site. However, Jesse Powell, the CEO of Kraken, expressed disappointment with this statement and wrote about it on Twitter.
On February 7th, the SEC published a press release on its website outlining its priorities for 2023, one of which is the regulation of cryptocurrencies.
"Examinations of registrants will focus on the offer, sale, recommendation of, or advice regarding trading in crypto or crypto-related assets and include whether the firm (1) met and followed their respective standards of care when making recommendations, referrals, or providing investment advice; and (2) routinely reviewed, updated, and enhanced their compliance, disclosure, and risk management practices."
The SEC's actions towards the crypto industry has increasingly caught the attention of the crypto community. On the day that Kraken announced the suspension of its staking program in the U.S., Brian Armstrong, CEO of Coinbase, tweeted that there were rumors that the SEC may soon ban staking for retail customers in the U.S.
Brian Armstrong is alarmed by these rumors and believes that such a decision "would be a terrible path for the U.S. if allowed to happen." He is also confident that staking is a very important innovation in the crypto industry, and that staking itself is not a security.
Brian also believes that regulation doesn't work and often results in companies moving offshore. He cites the FTX crash as an example.
On February 12th, Brian Armstrong stated that Coinbase's staking services are not securities and he is prepared to defend this position in court.
Paul Grewal, Chief Legal Officer at Coinbase, also spoke out about the SEC's actions. He stated that the SEC is making misinformed statements and clarified these points in a Twitter thread. Additionally, a post on the Coinbase blog accompanied the thread, which explained why Coinbase's staking services are not securities.
The crisis of U.S. legislative activity in relation to cryptocurrencies is becoming more significant. Recently, U.S. Congressman Patrick McHenry quoted SEC Commissioner Hester Peirce, who expressed her assumption that regulators wish to exert complete jurisdiction over the crypto industry. This tweet was retweeted by Brian Armstrong.
Overall, users in the crypto industry perceive these actions and statements from the SEC negatively.
Something massive is happening right before our eyes. The question remains whether staking will be banned. So far, there has been no answer. We can only wait and hope that regulators will find a solution that satisfies everyone. And we continue to observe.
Comments