After administering the poison, Sam Altman has come up with a cure. The CEO of artificial intelligence platform, ChatGPT, and his partner Alex Bania released World ID on Monday, July 24. Although, after three years in the making, the new "identity and financial network" still hasn't managed to avoid legal, ethical, and practical criticism.
The cryptocurrency project's bold preposition is to give everybody in the world a "digital passport", making identity unforgeable, either by other people or bots. To do so, it installed 1500 Orb devices in 35 cities across 20 different countries.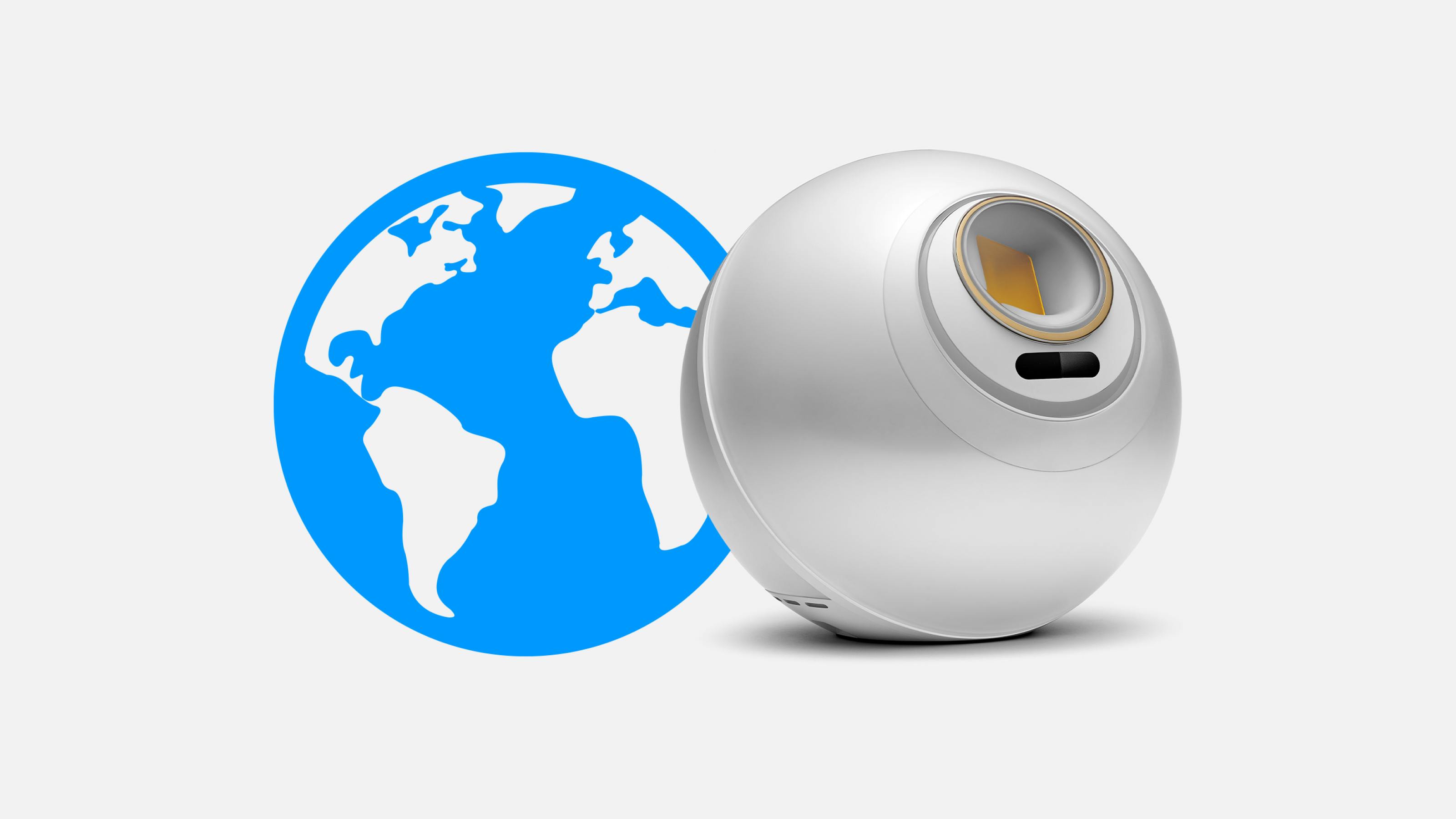 The Orbs are in-person iris scanners, fabricated by the WorldCoin-affiliated entity, Tools for Humanity. The hardware verifies that a person is a real human by scanning the iris, before creating a unique World ID that can then be used online to prove identity without giving away personal details.
In exchange for their biometric data, users will receive around $50 worth of WorldCoin's native token WLD. The project brings 20,000 active users from the beta phase, and the founders expect this figure to grow by 40,000 per week now that its orbs are spread all over the world.
With World ID, Sam Altman is hoping to solve a problem he himself created - the proliferation of AI-generated content that has been growing exponentially since ChatGPT was launched last November. From the WorldCoin whitepaper:
"Today, proof of personhood is an unsolved problem on a global scale, making it difficult to vote online or distribute value on a large scale. The problem is even more pressing as increasingly powerful AI models will further amplify the difficulty of distinguishing humans from bots."
The ubiquity of AI-generated content has become detrimental to online experiences, due to the questionable veracity of the information it gives and the low-to-average quality it produces. Nonetheless, internet and non-internet businesses have been quick to adopt the new technology as it significantly reduces costs.
With WorldCoin, however, money might not speak louder than the concerns that exist around it. Immediately after its release, a spokesperson for the British data regulator told Reuters, "We note the launch of WorldCoin in the UK and will be making further enquiries,".
A very light reaction compared with the backlash the project has been receiving on Twitter, where the most common word to describe it so far has been "dystopian".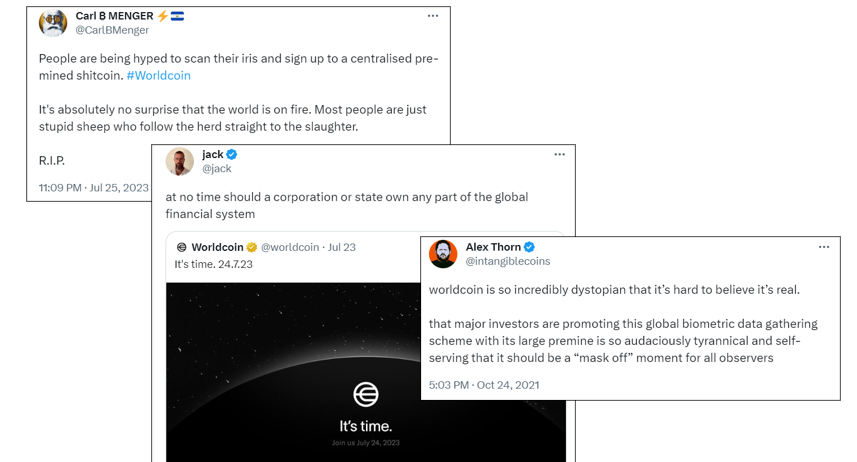 Of all the voices speaking against it, none is stronger than that of Ethereum co-founder Vitalik Buterin. In a blog post published on Monday, Buterin discussed several Proof-of-Personhood projects, describing at length the major problems they face: centralization, accessibility, privacy, and security.
Although there are several ways in which PoP privacy can be compromised, WorldCoin raises alarm bells due to its dependency on hardware that is currently being produced by one single company and is thus centralized. However, WorldCoin assures users that biometric data never leaves the Orb, and that images of the user and iris are permanently deleted as soon as they have signed up.
Perhaps the most unattainable goal of WorldCoin is accessibility. According to Buterin, "While there are billions of smartphones, there are only a few hundred Orbs. Even with much higher-scale distributed manufacturing, it would be hard to get to a world where there's an Orb within five kilometers of everyone". If a digital ID isn't available to everybody, more inequality may result from a project built to overcome it.
ChatGPT, Altman's previous project, received equal criticism upon its release. Yet WorldCoin is not a cost-saving solution for businesses like ChatGPT is, but a solution for individuals who have very different concerns.
Comments