We have been observing Tether actively promoting its XAUT and EURT stablecoins since the beginning of 2023. In April Tether listed them with two more exchanges - BitMart and MEXC Global.
EURT is a stablecoin linked to the Euro. Unlike competitors' Euro-referenced coins, such as EUROC by Circle, Tether's Euro coin is backed by dollar (!) reserves.
XAUT is a gold-linked stablecoin launched in 2020 by the Tether team. If the usual stablecoins have a 1:1 binding to one of the world currencies, XAUT is equivalent to one troy ounce of gold in a London Good Delivery gold bullion.
XAUT and EURT on MEXC Global
The cooperation between Tether and MEXC Global became known at the end of April.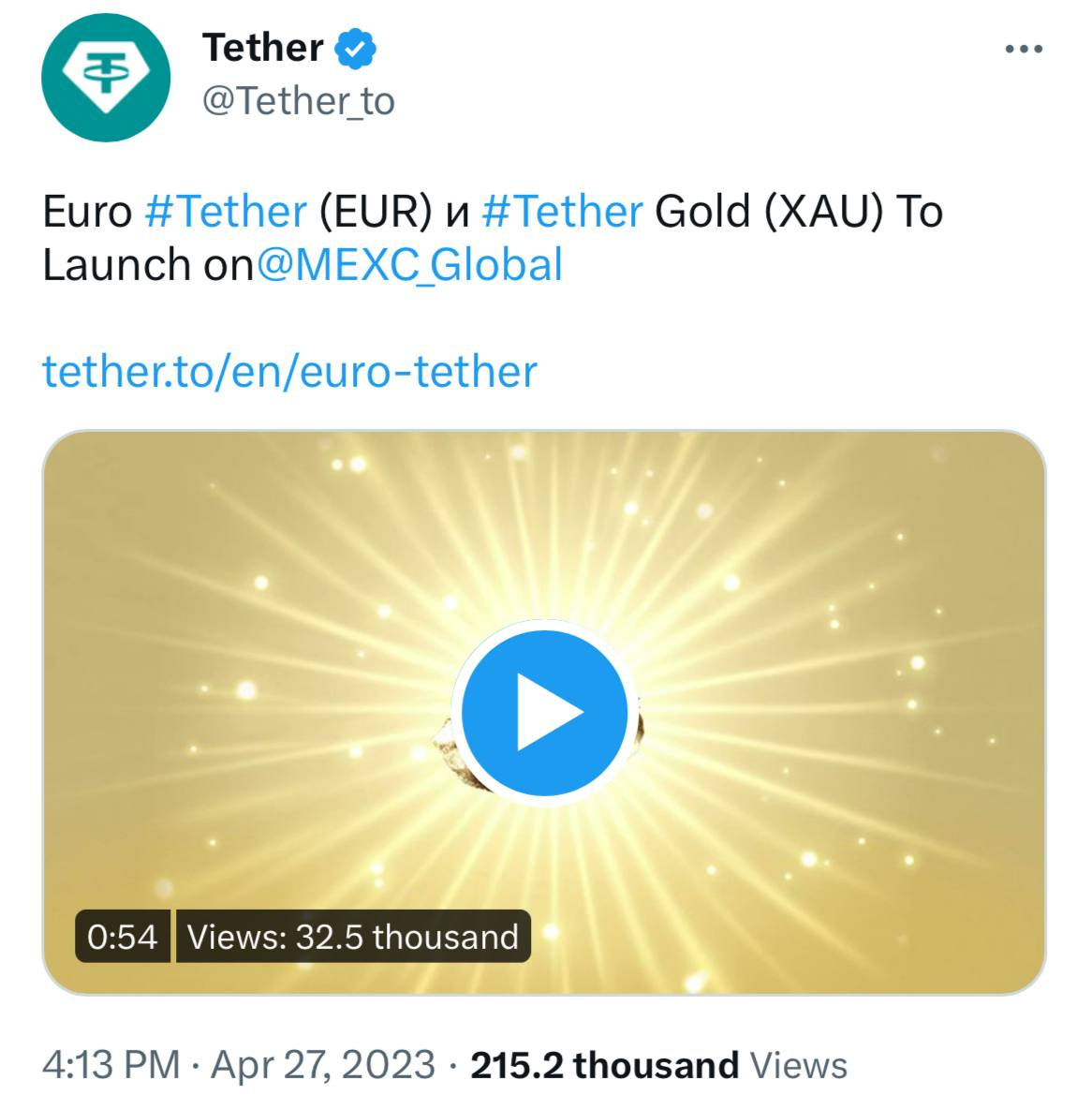 💡 MEXC Global is a large centralized exchange that began its work in 2018. According to the official website, the exchange serves more than 10 million users in 170 countries worldwide. The exchange ranks 10th in the ranking of centralized exchanges from CoinMarketCap. The volume of spot trading of MEXC per day exceeds $1.2 billion. The exchange has its own MX token. At the time of writing, its price is $2.55.
Paolo Arduino from Tether, as always, spoke positively about the launch of XAUT and EURT on the stock exchange.
"We believe that users of MEXC Global exchange will be excited to have access to these tools for financial freedom that are backed by the same company behind the world's first, largest, most liquid, and most widely used stablecoin. We are pleased EURT and XAUT will be listed on a crypto exchange that prides itself especially in its strong performance and improved efficiency," - said Paolo Ardoino.
XAUT and EURT on BitMart
Tether's cooperation with another major exchange, BitMart, became known on May 1. Tether shared this news on the official website and Twitter.
💡 BitMart is a centralized exchange serving 9 million customers worldwide since 2017. In addition to trading crypto assets, the exchange offers users futures trading and margin trading. The exchange ranks 26th in the rating of centralized exchanges from CoinMarketCap, and the daily trading volume is $375 million. The exchange also has its own BMX token, launched in 2018.
Of course, the most popular stablecoin from Tether, USDT, has been available on both exchanges and was part of the most popular trading pairs.
Tether Bets on Gold
Earlier, we informed you that since the beginning of 2023, Tether had been actively promoting its own stablecoin link to gold.
Thanks to the active introduction of XAUT on new exchanges, the market capitalization of the stablecoin at the time of writing is about $503 million. Since January of this year, the market capitalization has grown by about $70 million.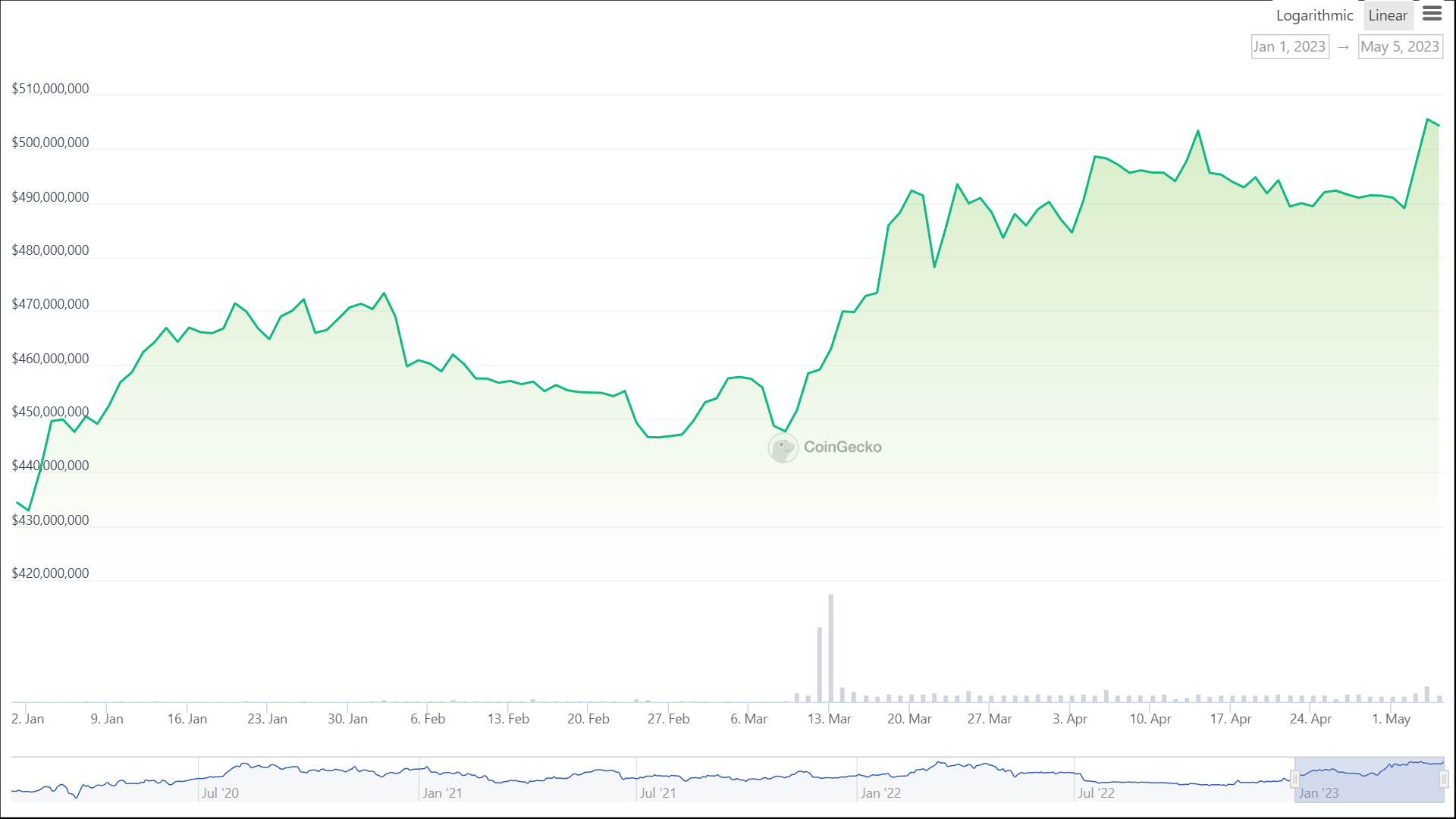 Tether's main competitor among gold-linked stablecoins is PAX Gold. Its market capitalization at the time of writing is approximately $534 million. It has shown an increase in market capitalization by $43 million since the beginning of the year.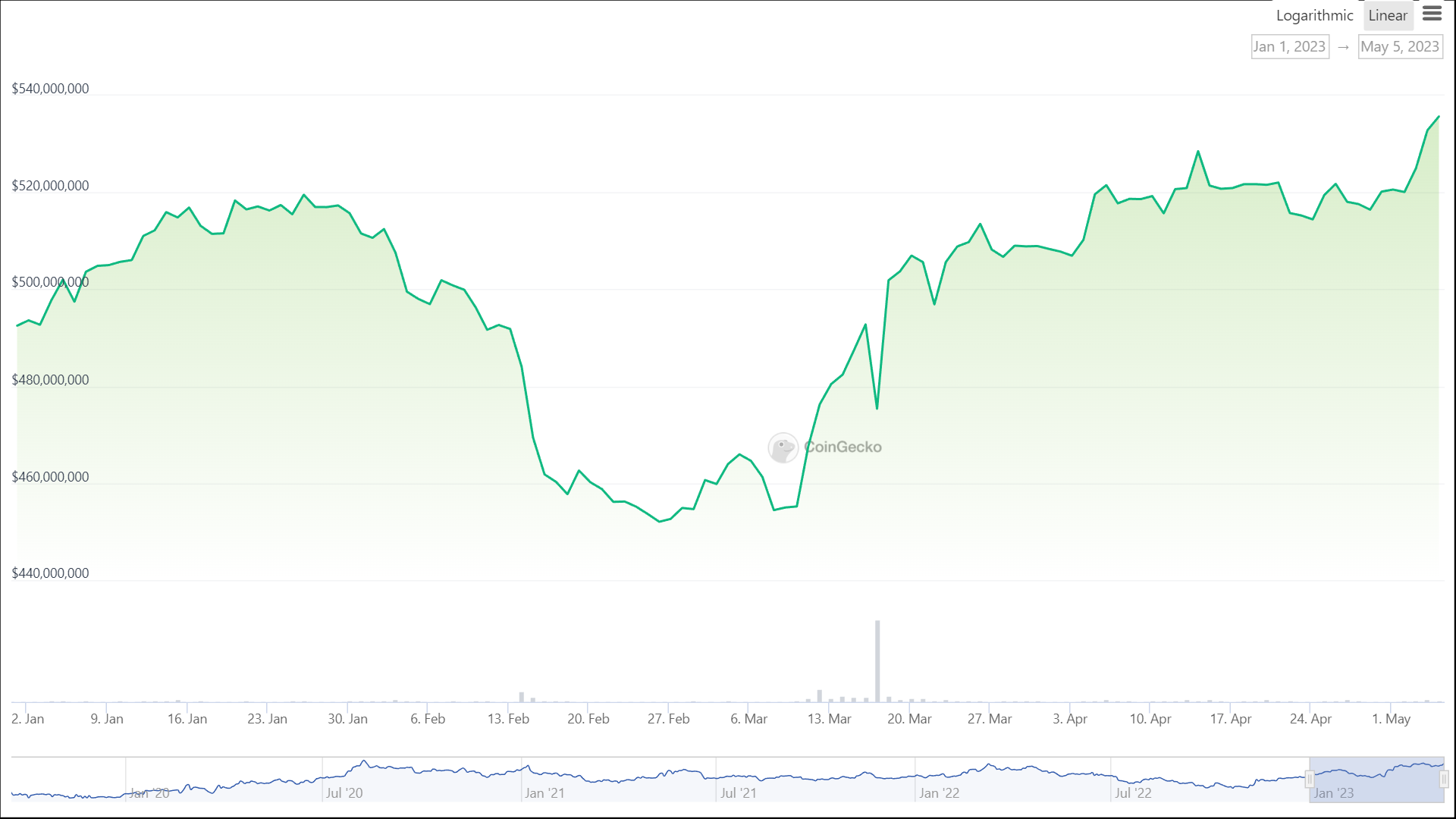 These two charts show that XAUT's entry into new exchanges has given results and growth. It is possible to Observe a faster growth of market capitalization compared to the main competitor.
However, the growing popularity of stablecoins linked to gold can also be explained by users' increased interest in tokenized metal.
Tether promotes investment in gold to push his gold-linked stablecoin. In their recent article, they attributed the growing interest in gold-backed stablecoins to the unstable geopolitical situation.  They pointed to central banks that had bought a record amount of gold since 1950 last year. The trend is reflected in the royal metal's price too.
Will gold- and Euro-referenced stablecoins be as demanded as USDT? How practical can gold-backed stablecoins be in daily use? Share your opinion in the comments, while we continue our Observations!
Comments