Judge Katherine Polk Failla issued an order that Tether must provide its financials to prove support for USDT. This order relates to a court case initiated back in 2019.
Tether has been getting into the news agenda lately, fighting off new difficulties. We recently wrote about a scandalous article against Tether published by journalists from the Wall Street Journal. Today, the company was again on everyone's lips, but this time thanks to the judicial system.
Tether holds the third position by market capitalization of cryptocurrencies, after Bitcoin and Ethereum according to CoinMarketCap. At the time of writing, the market capitalization of USDT is 67,955,370,847 US dollars.
In October 2019, legal proceedings were initiated against Tether and the Bitfinex exchange. The plaintiffs were a group of investors who accused the companies of manipulating the market. Investors accused Tether and Bitfinex of minting USDT coins that were not backed by 1 to 1 US dollar, but were used to buy cryptocurrencies. And once again in 2022, United States District Court Judge for the Southern District of New York, Katherine Polk Failla, ordered Tether to confirm its ability to support USDT.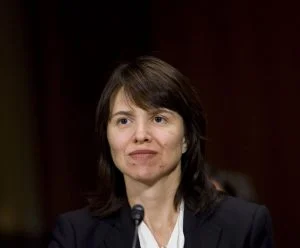 The court document says that Tether should:
provide "general ledgers, balance sheets, income statements, cash-flow statements, and profit and loss statements"
provide the court with information related to the accounts that Tether owns on the Bitfinex, Poloniex and Bittrex crypto exchanges.
It seems that Tether does not have misgivings in this order. After all, according to the company, it is aimed at disclosing information, but does not satisfy unfounded claims on the part of the accusers.
We had already agreed to produce documents sufficient to establish the reserves backing USDT, and this dispute merely concerned the scope of documents to be produced. As always, we look forward to dispensing with plaintiffs' baseless lawsuit in due course. - from a Tether blog post.
After reading the comments to this message on Twitter, you can see that there are users who support Tether and do not doubt their reliability, but there are also those who clearly do not trust the company.
As we wrote earlier, Tether has set a course for maximum transparency in its work and is trying to build trusting relationships with users. To do this, the company is gradually eliminating commercial securities from its reserves. According to the team's plan, there should be no commercial papers in Tether's reserves by the end of the year.
In the meantime, we will be observing what will happen next with this case which started back in 2019, and whether Tether will be able to completely get rid of commercial securities by the end of 2022.
Comments