FTX crypto exchange recently filed for Chapter 11 bankruptcy protection with a huge hole in their books. It was brought down by a hit on customer deposits at the international exchange, which followed revelations about the relationships between the exchange and other entities in its CEO Bankman-Fried's crypto empire. They blamed mistaken accounting of the exchange's liquidity and leverage for this collapse.
The crypto exchange claimed that its 2021 financial results were audited by two companies: Armanino, one of the largest in the country by revenue, and Prager Metis, a mid-sized firm with 24 offices including one in Decentraland. But until recently the accounts were not made public and the names of the auditors were not disclosed.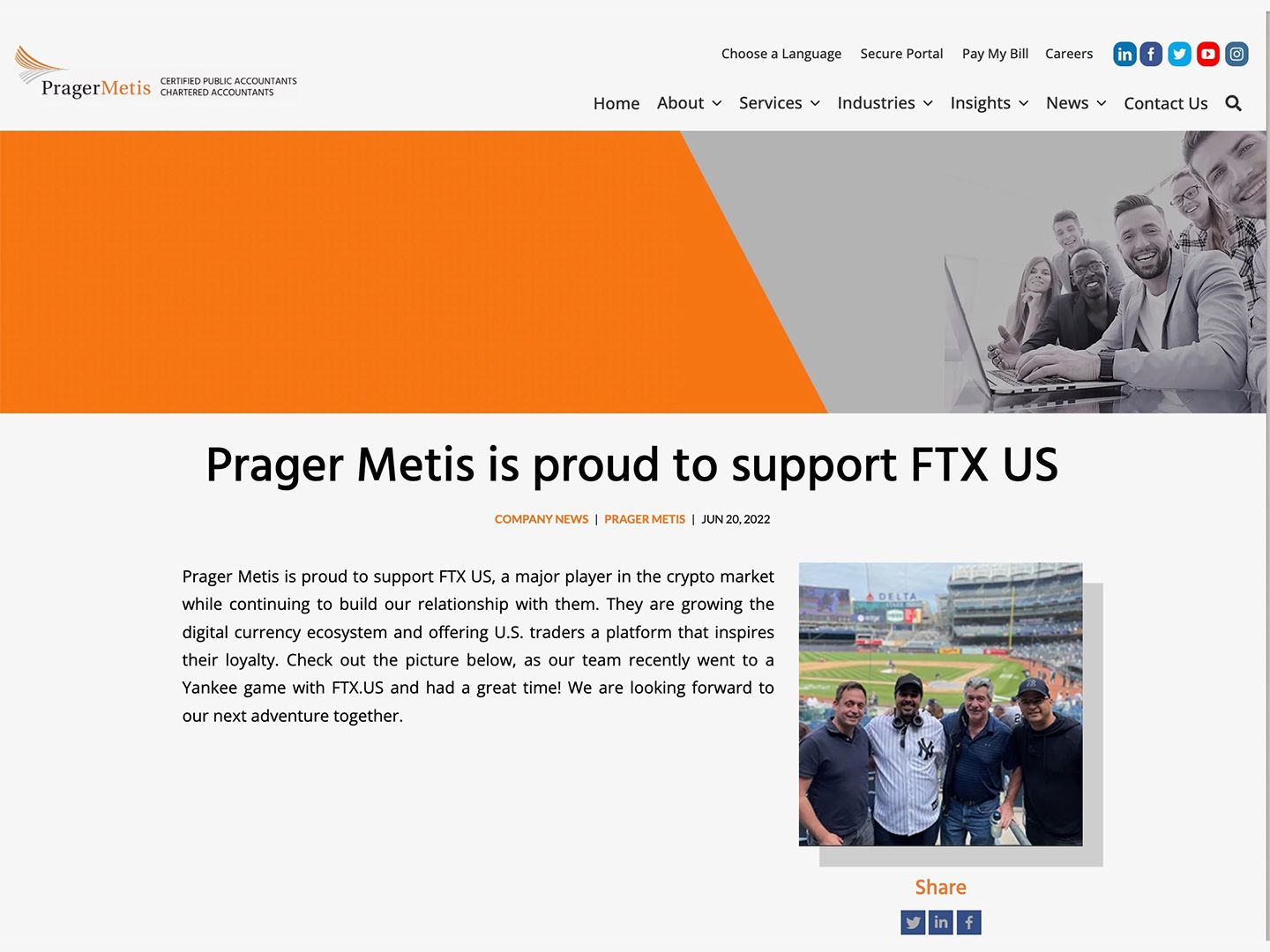 Prager Metis provides accounting, auditing, tax and consulting services to a wide range of companies, including those in the entertainment and music industries, though not a single client is mentioned on the website. Besides, at beginning of November they held a Metaverse Office launch party in Decentraland with musical performances and live interviews. They also became sponsors of some peculiar Decentraland BabyDolls closing party.
The firm has been among accounting companies that wanted to win business from the burgeoning number of crypto companies, even though accounting rules for digital assets are often unclear and businesses are still rather immature. However, now when FTX is in trouble, not a single member of Prager Metis' team wants to talk about the scope of work carried out for them.
Seems like Prager Metis didn't put enough scrutiny in to FTX books and documents at the time when it was vitally important. Was it intentional? We don't know. But let's agree that one shouldn't choose an auditor for a crypto business just because it has an office in the metaverse. We continue to observe.
Comments