Sports leagues in the metaverse are a great way to get people engaged and excited about sports, it's a new level of immersion that traditional leagues cannot provide. But the metaverse might have the potential to take sports leagues further by offering a new way for fans to connect with others and have fun at the same time. And FIFA World Cup is doing exactly what the fans need: entry into the metaverse!
FIFA World Cup partnered with Upland metaverse just before the beginning of the World Cup in Qatar. Now football fans can collect NFTs of video highlights from upcoming World Cup matches. By the way, in 2010, some FIFA World Cup matches were broadcast in 3D. In 2018, it offered a virtual reality experience. And now it's the metaverse.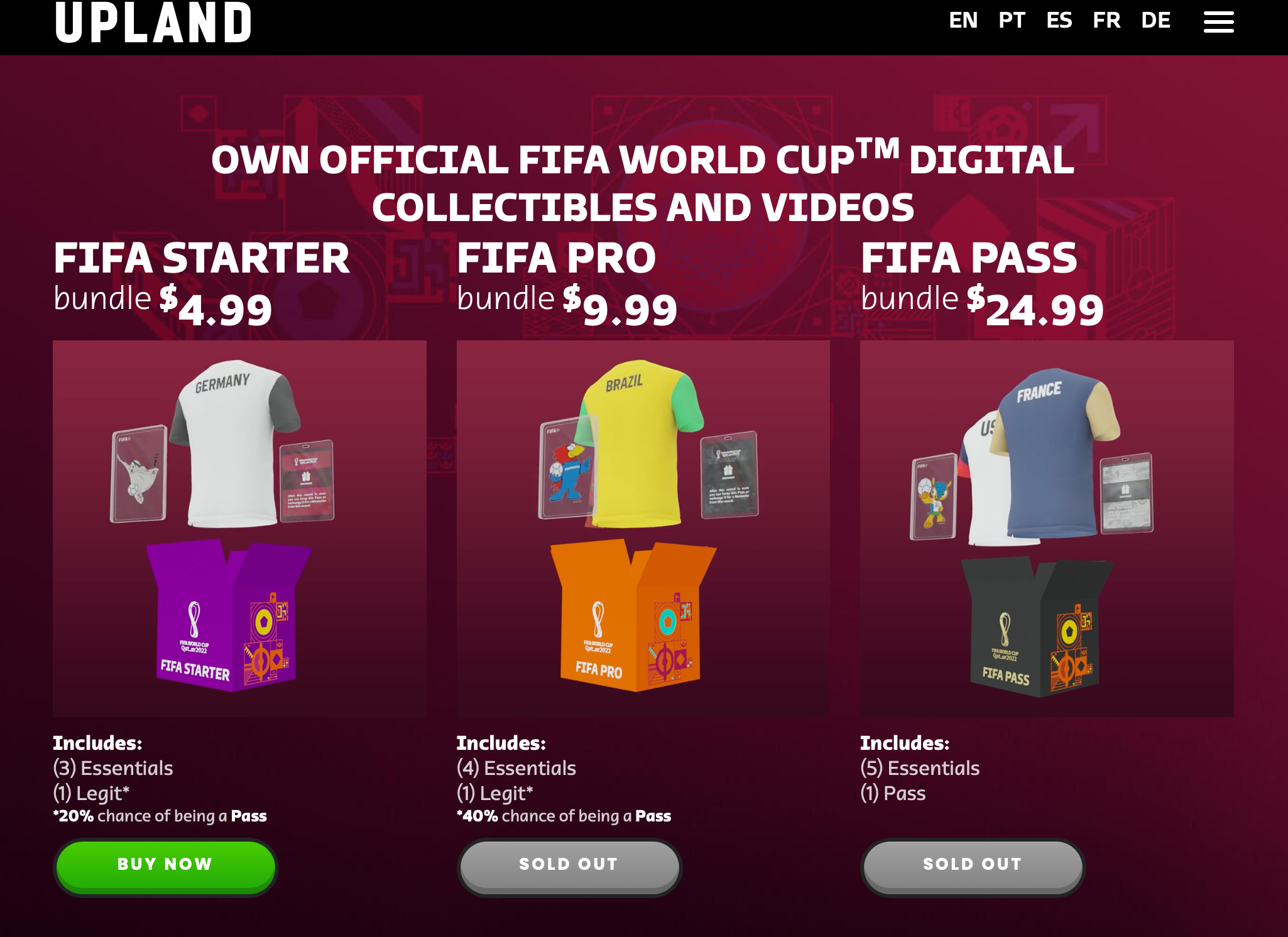 For the World Cup, over 3 million accounts gained access to a virtual replica of the Lusail Stadium alongside a World Cup branded village, shops, and showrooms. Upland is also offering a collection game for supporters with a limited number of mystery bundles. These offers include country-specific team crests, boots, shirts and retro logos, posters, and mascots so that users can complete digital collector's albums across all 32 nations represented in this year's tournament.
Upland is inviting fans to begin their metaverse journey by purchasing and exchanging digital homes, each of which is based on a real-world address that exists in one of 22 available cities. Moreover, fans are not only able to display their assets, but also establish shops on metaverse domains, where they can sell assets they have purchased and collected. In addition to buying and selling collectibles, Upland and FIFA offer an AI League – a 4-on-4 casual football game, played between AI-controlled characters, with player input at fun and tactical moments, and a Matchday Challenge – a highly engaging casual social prediction game based on football cards.
Leading sports leagues and teams are adopting this new way of interacting with fans. Manchester City plans to build the Etihad Stadium in the metaverse to showcase live matches. FC Barcelona will be launching their first NFT soon as part of their plan to create a digital center for their fans. Well, it's all just one more reason to enter the Web3 world! We continue to observe.
Comments