As we wrote earlier, Binance stopped the USDC withdrawal, making a lot of noise and questioning its reliability. Of course, this fact affected the trust of users in the exchange, and therefore the trust in Binance's own stablecoin (BUSD) also decreased. If we analyse the data, we will see that the reaction was immediate.
On December 14, the day after Binance temporarily stopped withdrawing USDC, BUSD's market capitalization was $18.8 billion, although the day before the market capitalization of stablecoin was $22 billion. According to CoinMarketCap, BUSD lost more than 14% of its market capitalization in a day.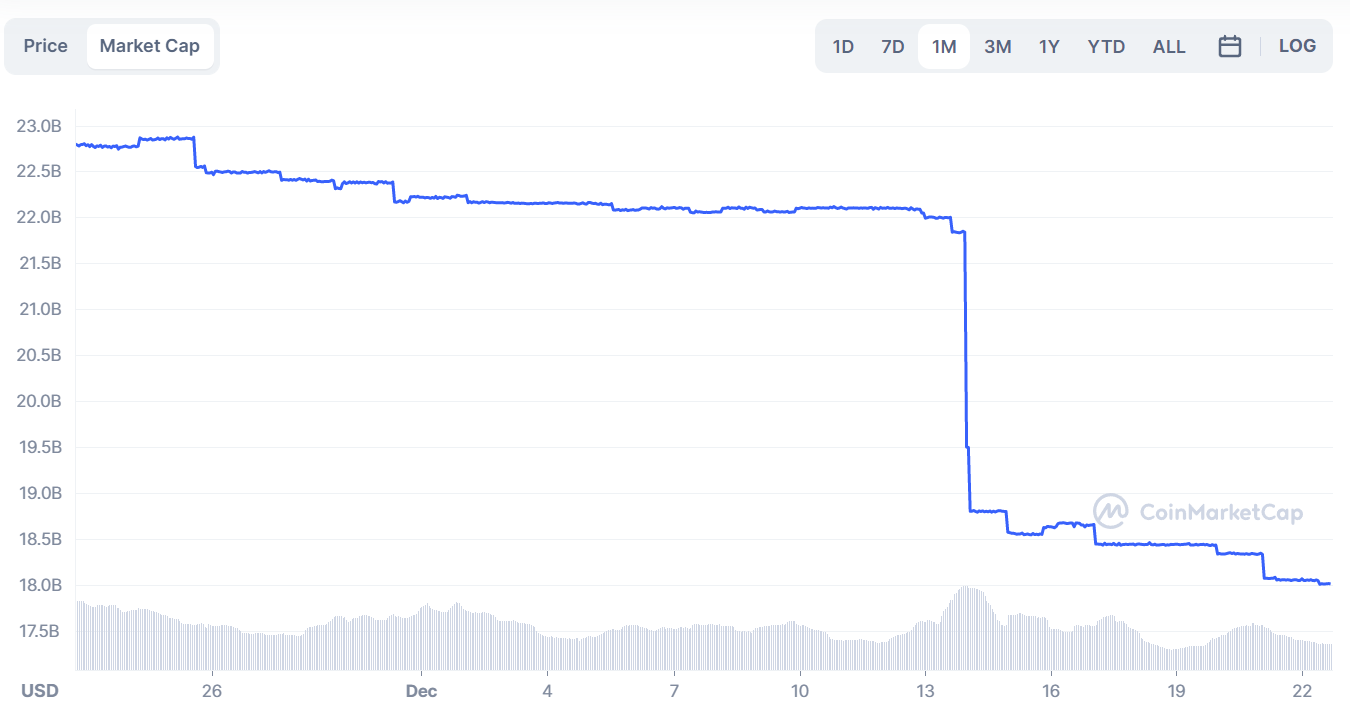 At the time of writing, the situation has not improved, since December 13, the market capitalization continues to fall. Now it is at $18 billion.
In recent months, BUSD's market capitalization has been growing steadily, and the stablecoin has become the third largest stablecoin. The automatic conversion of other major stablecoins to BUSD was also helping.
It is also interesting to observe what happened to USDC during this time. If you turn to the chart, you can see that during the withdrawal stop on Binance, the market capitalization fluctuated. However, after the resumption of trading, the capitalization went up, and on December 14 it increased significantly. According to CoinMarketCap, from $44,45 billion (December 13) to $45,18 billion (December 14). It can be assumed that some of the BUSD holders switched to USDC.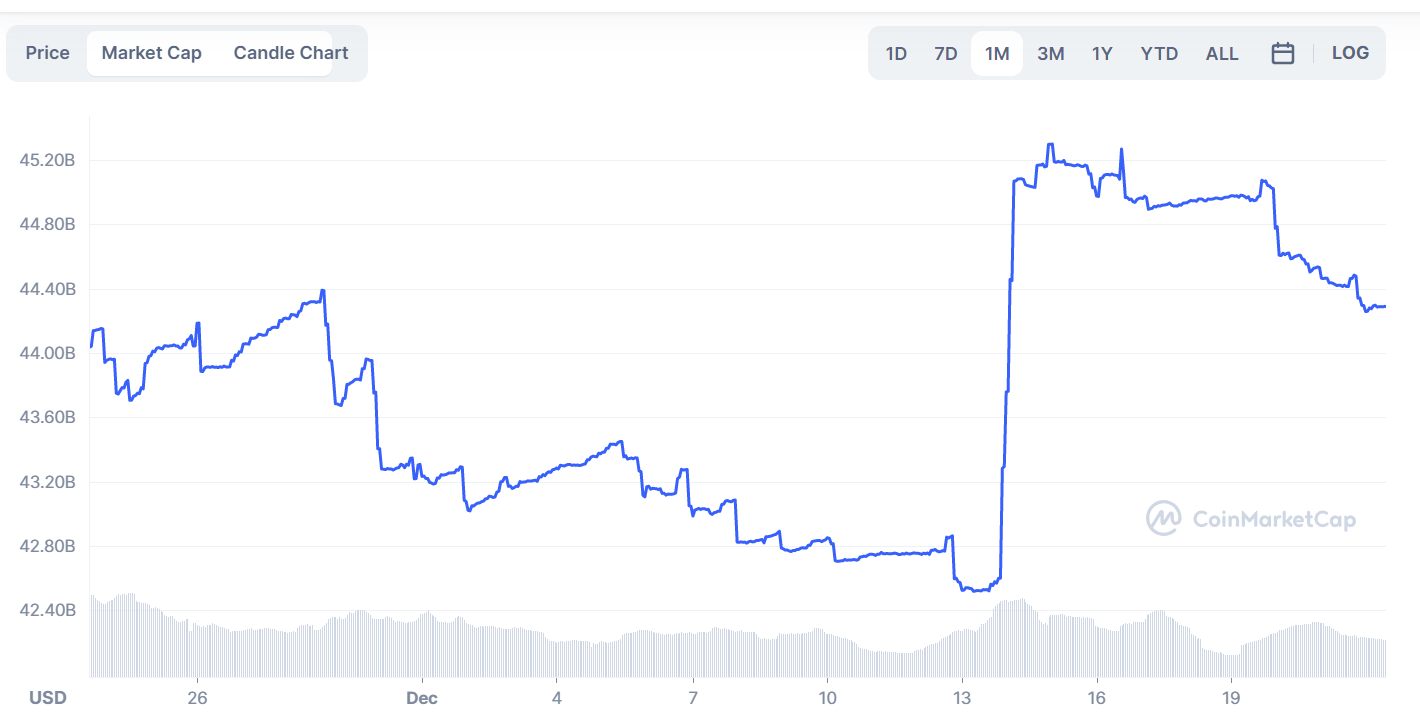 It is interesting to note that this kind of inverse relationship against other stablecoins during crises is typical for USDC. Circle's stablecoin gained capitalization from Tether both during Terra and FTX events.
We have also looked into BUSD sales volumes to see how they reflect the traders' concerns.
According to CoinMarketCap average daily trading volumes through this year were at around $6 billion. On December 13th, the volume of BUSD daily trading reached $10.9 billion, then normalized next day on $7.2 billion. The coin's trading has seen greater picks, for example during the FTX events it reached up to $20 billion. Yet, for the current week, we can observe relatively low volumes at around $4 billion.
The situation with Binance is critical not only for the exchange but for the whole industry and we continue to observe its developments from different viewpoints.
Comments