On the Otherside of the metaverse
Otherside metaverse was created by the Yuga labs studios, the Ape NFT creators. The project extends far beyond traditional NFTs. From a humble beginning in July 2022, the Otherside gamified metaverse was so massive, it didn't even crash with almost 4500 players at once! In comparison to metaverse like Decentraland, which run in browsers, this one runs super fast.
The Otherside metaverse first trip Demo with about 4500 players online: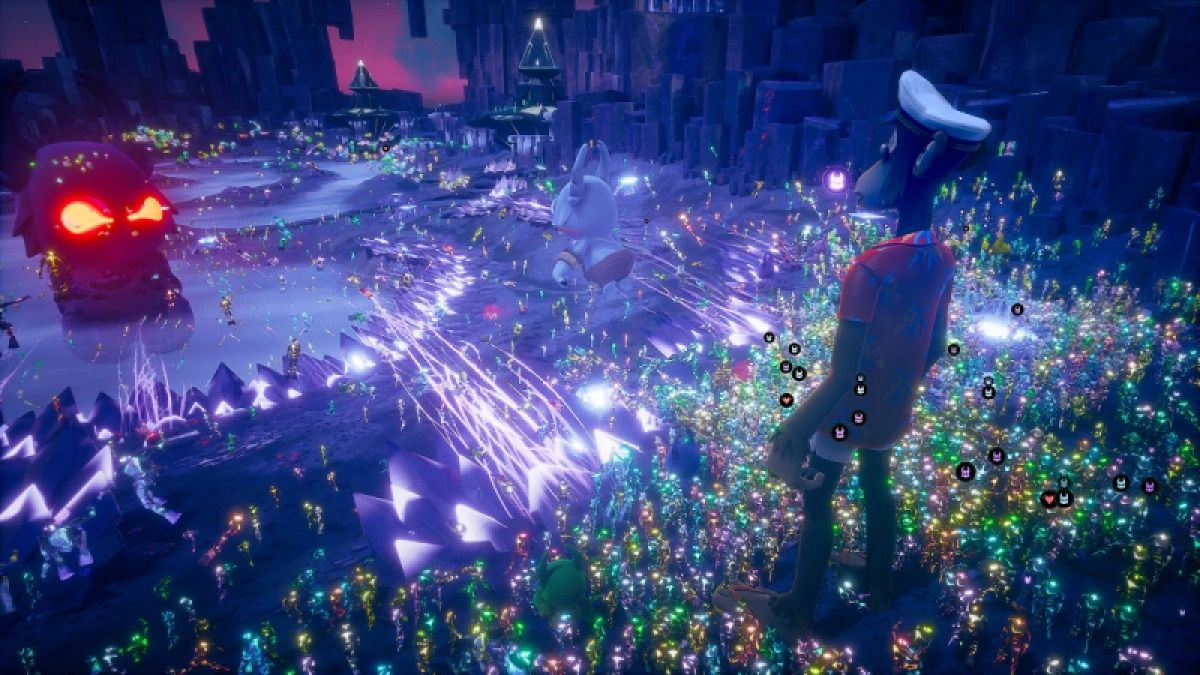 But the real question on everyone's mind is, will this game remain exclusively for the "elite" players? Will it be filtered by owning a Land or an Ape NFT, leaving the rest of us mere mortals on the ground?
Dookey Dash Minigames First
Dookey Dash is the series of the current season of Yuga Lab's minigames described below. What are minigames in principle? The companies want to keep their users entertained till the multiverse comes along - a pretty common approach. In the end, it is quite dynamic and elitist, with everyone fighting for a big score and waiting for the main game coming.
Various prizes and items are up for grabs as the competition moves forward. BAYC's Twitter and their roadmap shared on the discord channel can give us a rough idea of what's going on. You have to be on top of things because the details are deliberately kept quiet until just a few days before the event.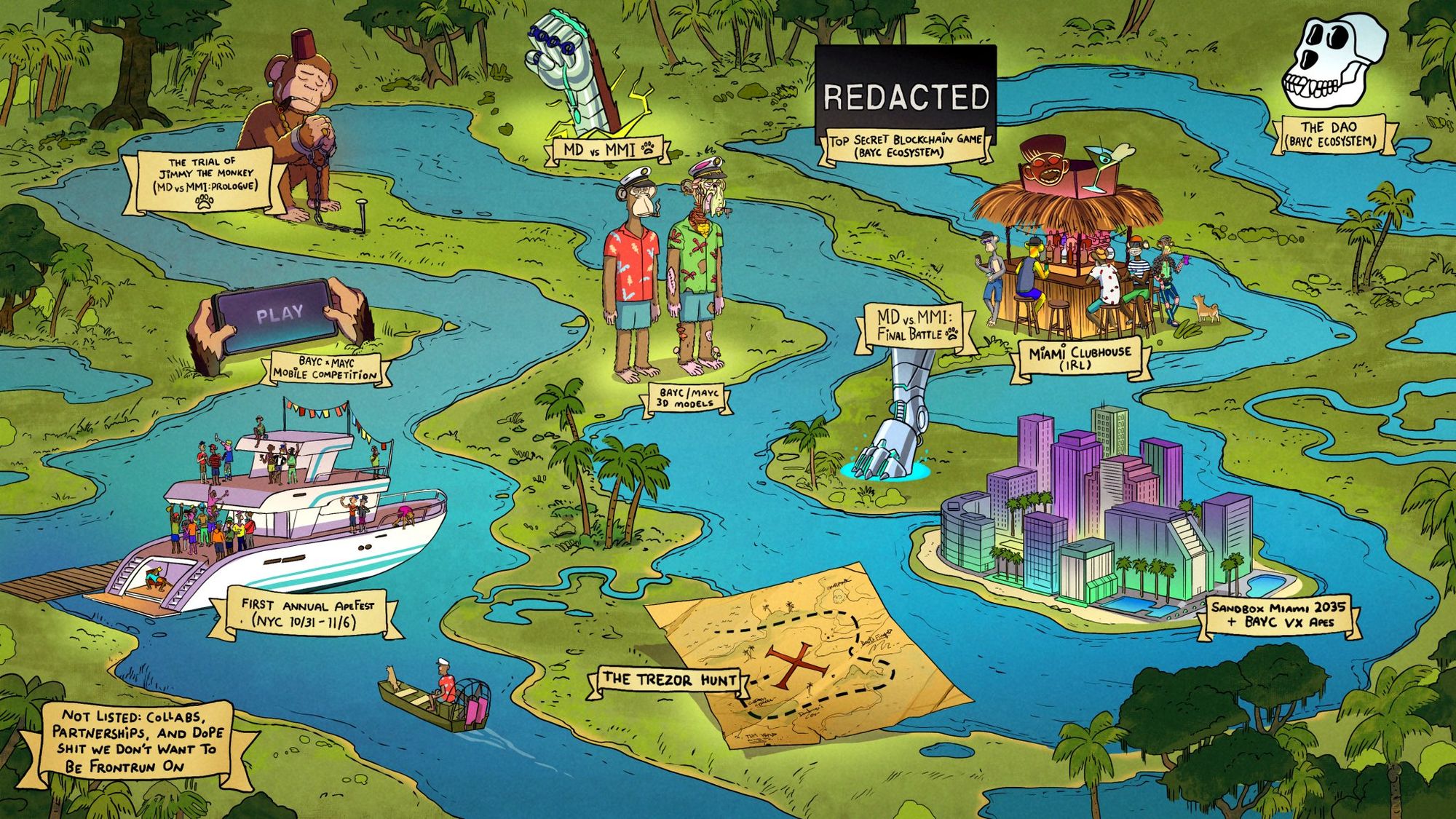 BAYC official site shows upcoming events in slides. Let's take a look at the these stages including those that have already passed.
1. The trial of Jimmy (December 21)
This video, with a heck of details, shows us how the players get the treasury box key from a drunk ape at BA party
2. Mysteries revealed (December 28)
An Ape companion tells us what trials we'll face in the future and also symbolizes the reward, i.e. companion trait, we'll receive.
3. Prepare and get your Sewer Pass (January 11-18)
Those who owned Apes or Mutant Apes could get a Sewer Pass on January 17. Depending on your NFTs combination, you could have a rare pass tier for better rewards which are yet undisclosed. Keep your eye on the twitter for updates.
On January 18th Dookey Dash minigame was launched. To access the game a so called Sewer Pass is required. The Pass is free if you have an Ape NFT. If you don't have BAYC NFT, you could get Sewer Pass NFT of varying rarity for $3,300 on the OpenSea.
💡
The game scores were attached to Sewer Pass and were not verifiable at the time of purchase. So buying a bad Sewer Pass with revealed lower game scores could result in first minigame reward loss.
4. Claim your Sewer Pass, Explore the Sewer (January 18 - February 8)
💡
Many hired paid professional gamers to play Dookey Dash. It was clear people prepared well.
There will be two minigames ahead, so let's look on the first named Explore the Sewer minigame.
Gameplay: The action racing genre where a monkey swims through a sewer to get a treasure box key. Points are earned as you dodge obstacles and collect floating items of different rarities. It depends on what prize you get and how high you can get in game score. You get faster and less visible as you play. It's easy to accelerate the character, breaking wooden barriers with your mouse.
Strategy to win: Relax as much as possible and don't worry about points or rankings. Relaxation is the key to leading this game. Don't focus on collecting items, rather, try to stay alive in the game.
There were different tiers for the Sewer Pass, with corresponding rarities for the rewards. Tires are Ape/Mutant Ape + doggo NFT combination.
💡 Those who got free Sewer Pass with NFT or bought them could resell them until February 8.
5. Game over (February 8)
You couldn't play Dookie Dash anymore from this day.
6. Scores reviewed for Sewers (February 15)
The top 1%, 5%, 10%, 20%, 50% of the players got their score for the Dookie Dash game. We can't say how much this will affect the value, but the rarity of the reward will differ by this proportion.
7. Lick the toad (February 22-happening now)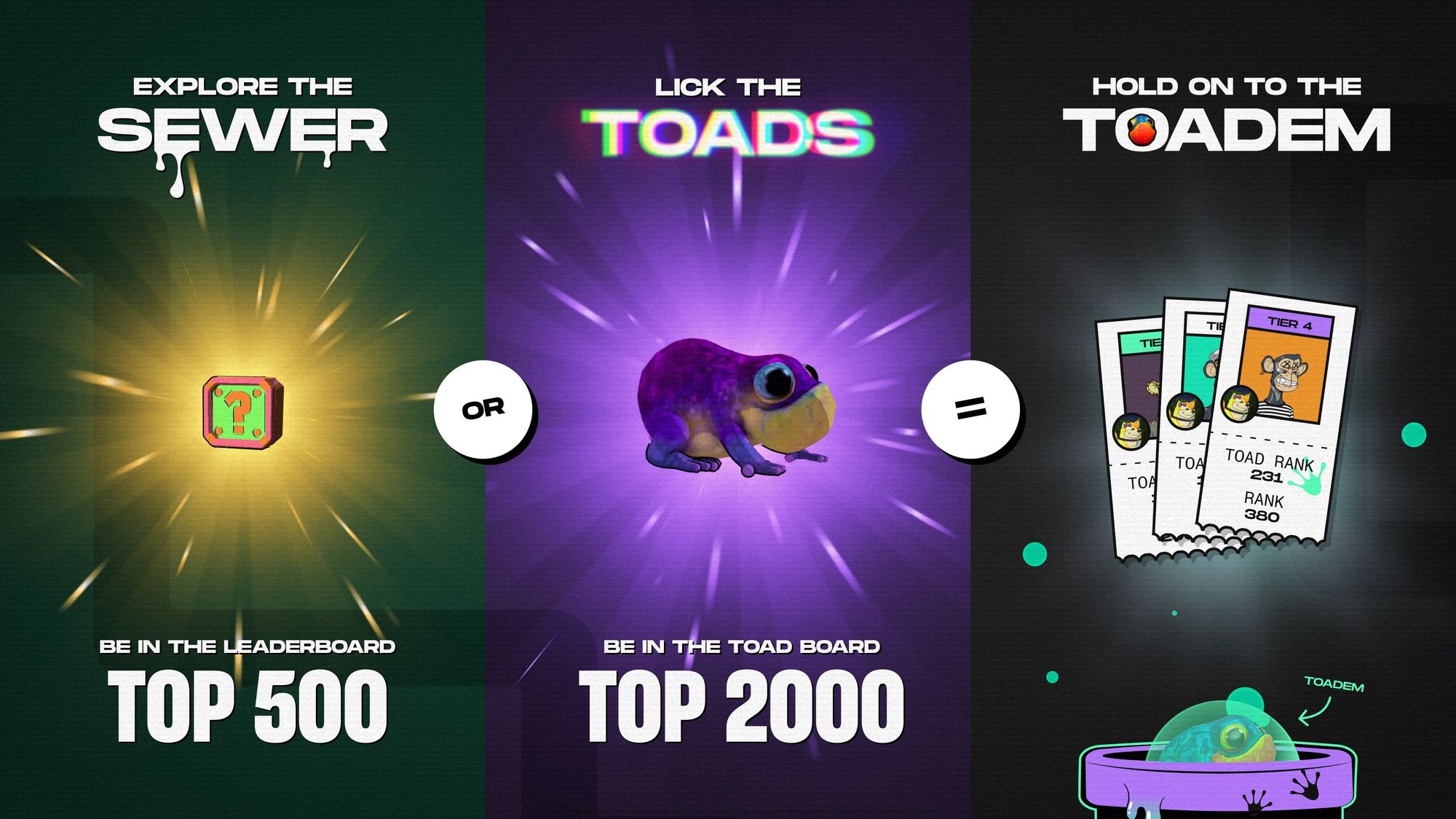 Happening now. Toad Mode is another limited-time Dookey Dash event that gives players a chance get scores and unlock traits for the next NFT - Power Source that will be minted during The Summoning starting on March 8th, 2023.
8. The Summoning (March 8)
On 8 of March players can burn their Sewer Pass NFT and mint their Power Source, a separate NFT.
In conclusion
Yuga Lab developed minigames to a high standard which completely captivated the audience - simple, uncomplicated gameplay, in BAYC's signature style, with quality sound and expensive-looking design.
However, the BAYC NFTs required for joining are had insane prices. Resellers had further inflated the cost, so the entry limit was high for the current market. Yuga Labs tried to lower this barrier with the options like Ape Mutants and the Sewer Pass. Still, the limited access created a bunch of resellers, who raised prices and discouraged ordinary gamers from joining minigames. Per our estimates, no more than 10-20 such players managed to get access to these games.
We observe a larger group that invested in the project, closely follows every update, and is willing to spend a lot of money on the releases like Sewer Pass NFT. The idea was to get more valuable NFTs and break even on the original investments. Some even hired professional players to complete minigame tasks not to waste their time. However, no matter if we're talking about BAYC or other minigames, there is still no guarantee that these games provide any decent return on the investment.
Comments