Berlin-based Spielworks, the group behind Wombat, is expanding its footprint on the WAX blockchain after acquiring NFT marketplace AtomicHub.
Rather than a strategic acquisition, the move was prompted by the desire to save the marketplace from the insolvency of its parent company, pink.gg.
"Over the years, this marketplace has become one of the centrepieces of the WAX community, and we'd prefer to nurture and keep it growing instead." wrote Chief Communication Officer of Spielworks Olga Ivanova on Medium
Great product, Okay Management, Poor Market
In a Twitch stream to community members, Spielworks' CEO Adrian Krion noted that AtomicHub, despite being a great product, was caught up amid the NFT bear market, which its management couldn't find a way to escape.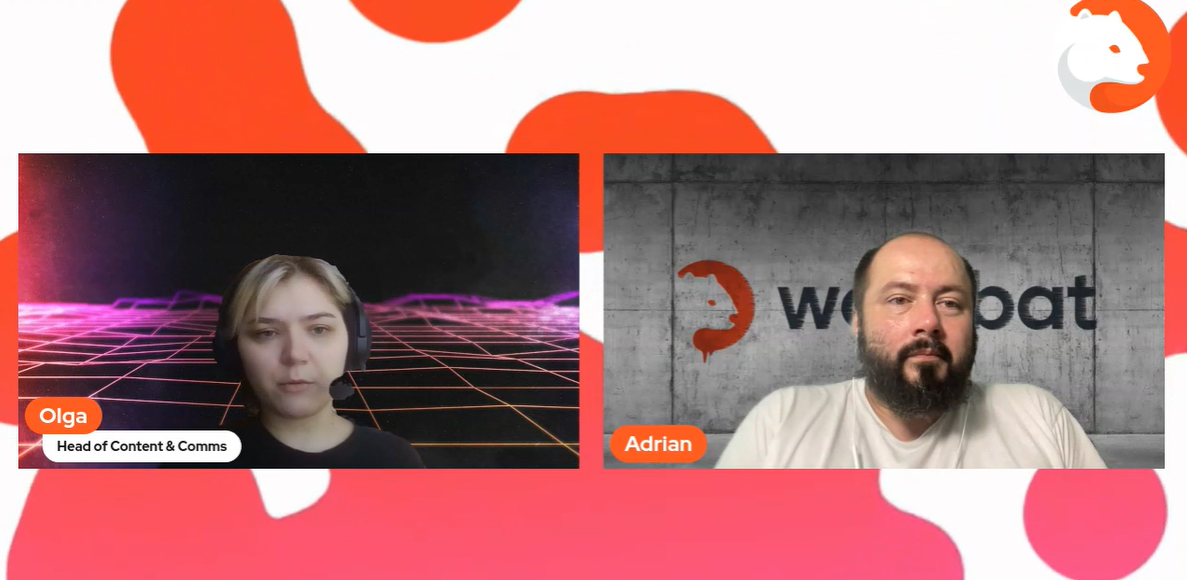 The WAX ecosystem has been particularly hurt by the slump of the NFT market. The widely considered "King of NFTs" blockchain has seen the price of its native token fall throughout most of the year. According to CoinGecko, WAXP is down 64% year-on-year, making it hard for projects in its orbit to get enough cash flow to make ends meet.
"In this current market, specifically in the WAX space but also beyond, it's incredibly hard to generate enough cash flow to actually run a business, and that goes for all NFT marketplaces as well. There is a reason why AtomicHub was insolvent. With all the good things that were happening, there were some bad things. One of them is that it was not sustainable to run it like that."
Now with control of the marketplace, the priority of Wombat's team is to build a more sustainable product that can endure market downturns. This doesn't mean that they will either shut down AtomicHub or change its components.
Spielworks' CEO is as much a fan of WAX's most prominent marketplace as any other user, and the team reassures the community that their intention is to make it better.
"The AtomicHub GameFest, AtomicAds, the Launchpad, the Creator toolkit, the NFT Trading features — we intend to maintain and expand on that."
WAX Beyond AtomicHub
Since launching in 2017 the Worldwide Asset eXchange (WAX) has built a name as the best blockchain for digital collectibles projects to grow on. As a purpose-built, energy-efficient blockchain that empowers businesses with user-friendly tools to develop their ideas, the WAX ecosystem is gigantic and comprises several other NFT marketplaces besides AtomicHub.
Looking at a future when low-barrier entry NFTs will take over the decaying market, which means inexperienced new Web3 users will be coming from all fronts, Spielworks' team has stressed that this acquisition is not a limitation.
The Wombat team intends to keep working with fellow WAX marketplaces NeftyBlocks, NFTHive and others. In the cryptocurrency spirit, it believes that cooperation beats competition.
"We want to foster collaboration between the marketplaces instead of competition, especially as they can actually complement each other based on their strengths and weaknesses."
Comments