The problems of USDD, like many others, were provoked by the collapse of FTX. After the infamous events, according to CoinMarketCap, the stablecoin fell in price on November 10, then it took the first serious deviation in price after June. On December 12, the next negative jump occurred, the price of the stablecoin fell to $ 0.9715.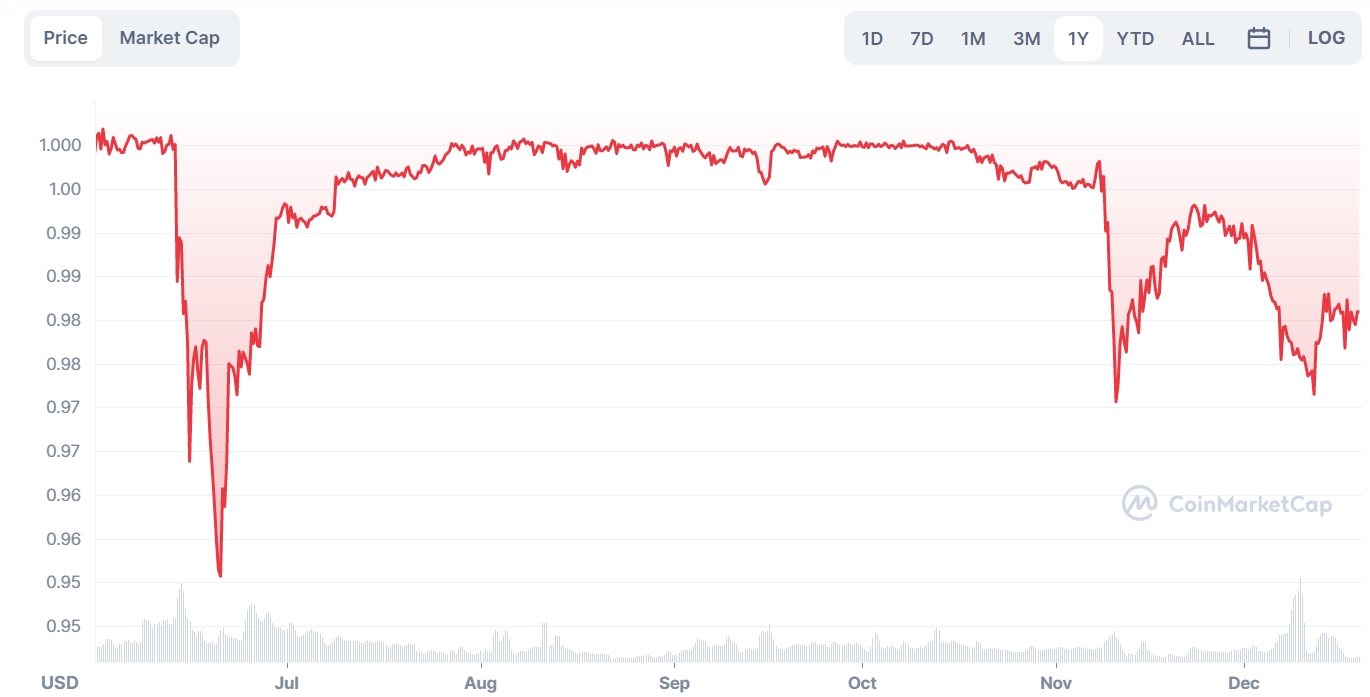 As we wrote earlier, according to Justin Sun, in November, the stablecoin lost its peg to the dollar, because Alameda, associated with FTX, began selling its USDD amid the crisis. However, if after a record fall to 0.9514 in June, the USDD managed to return the peg to the dollar after a while, then after the fall in November, the peg could not be restored.
At the moment, according to CoinGeco, the market capitalization of USDD is $711,658,269. Stablecoin also ranks 8th among all stablecoins by market capitalization.
Of course, analysts from Twitter did not ignore the long deviation of the stablecoin from $ 1, once again pointing out that the algorithmic USDD is a clone of the collapsed Terra, as well as highlighting the shrinking Curve pool and problems with reserves as weaknesses.
But Justin Sun, tried to reassure users and wrote that the USDD security ratio is 200%.
As for the USDD/3CRV liquidity pool on the Curve platform, here the situation for the stablecoin also looks unfavourable. At the time of writing, 82.13% of the liquidity of the entire pool belongs to USDD, while the second leader in this pool in terms of liquidity percentage, DAI, has only 5.09%.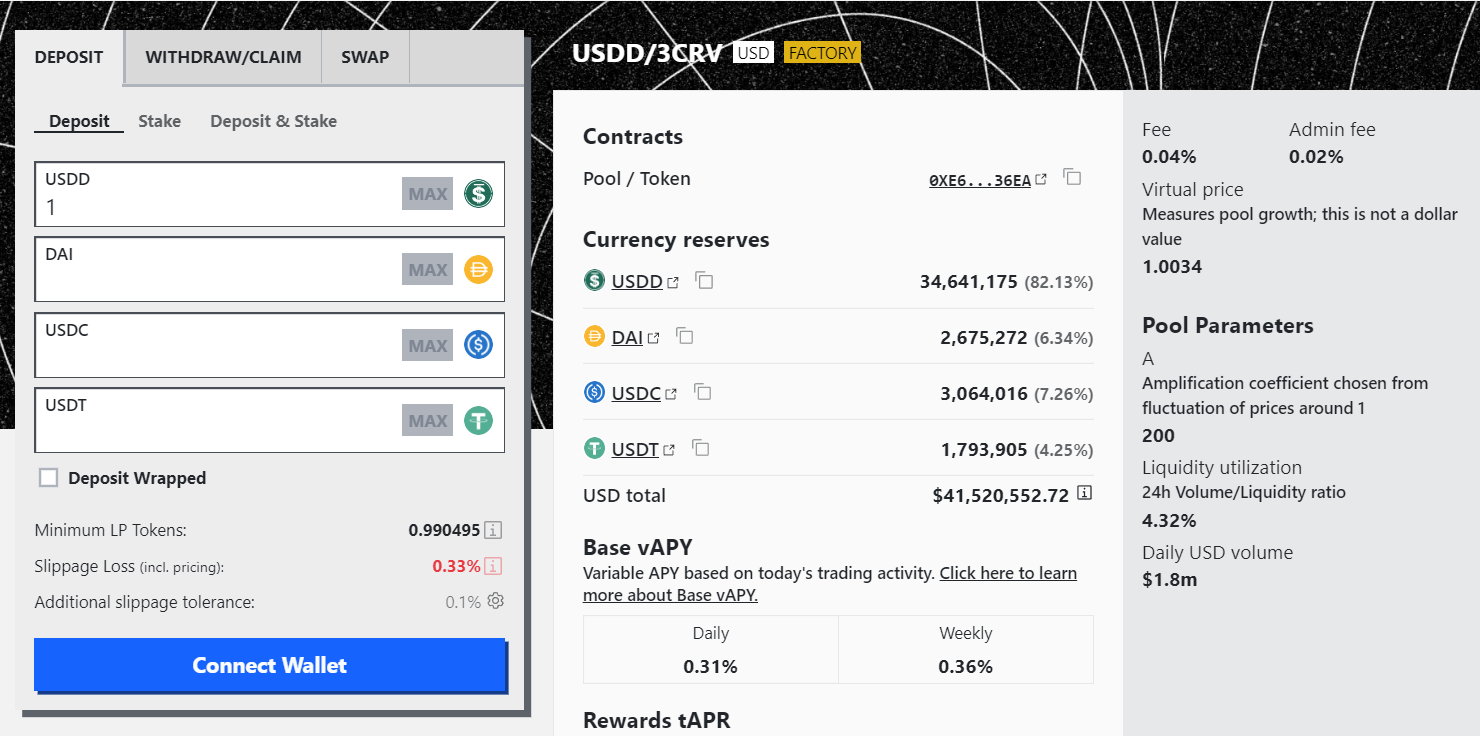 This distribution of the pool's liquidity percentages between stablecoins shows that USDD is most often changed to other stablecoins in the pool. This indicates that user confidence in USDD is falling.
Let's hope that comparisons of USDD with the algorithmic stablecoin Terra will be in vain and the binding will be restored in the near future. But a drop in the level of user confidence in stablecoin can greatly complicate this process or even lead to a complete drop in USDD. We will continue our observations and share the news with you.
Comments