Journalists from The Wall Street Journal have turned their attention back to Tether. This time, journalists reported that $39 billion, which is invested in US T-bills and now represents a large part of the company's reserves, will be managed by the financial services company Cantor Fitzgerald.
Cantor Fitzgerald is a financial services company that has been providing financial services since 1945. The company has sales departments in 30 countries around the world, employing about 12 thousand employees. Cantor Fitzgerald specializes in providing investment banking services.
According to an anonymous source in The Wall Street Journal, this is not the first time Tether has turned to Wall Street firms for help. Sources from the publication say that Tether has been transferring its reserves to financial companies since 2021 to make its reserve management more effective and transparent.
Journalists from Cointelegraph managed to get comments about the partnership between Tether and Cantor Fitzgerald:
"Tether has grown to be the most important player in the digital assets industry and is collaborating and regularly exploring new business opportunities with high-quality counterparties."- a company representative told reporters.
US Treasury bills, worth $39 billion in its last report, make up the majority of the Tether's total reserves. So, Tether has transferred about 58% of its assets into the hands of Cantor Fitzgerald. The transfer of a portfolio of assets to a financial company can be considered as another step for Tether to further user trust and business reliability.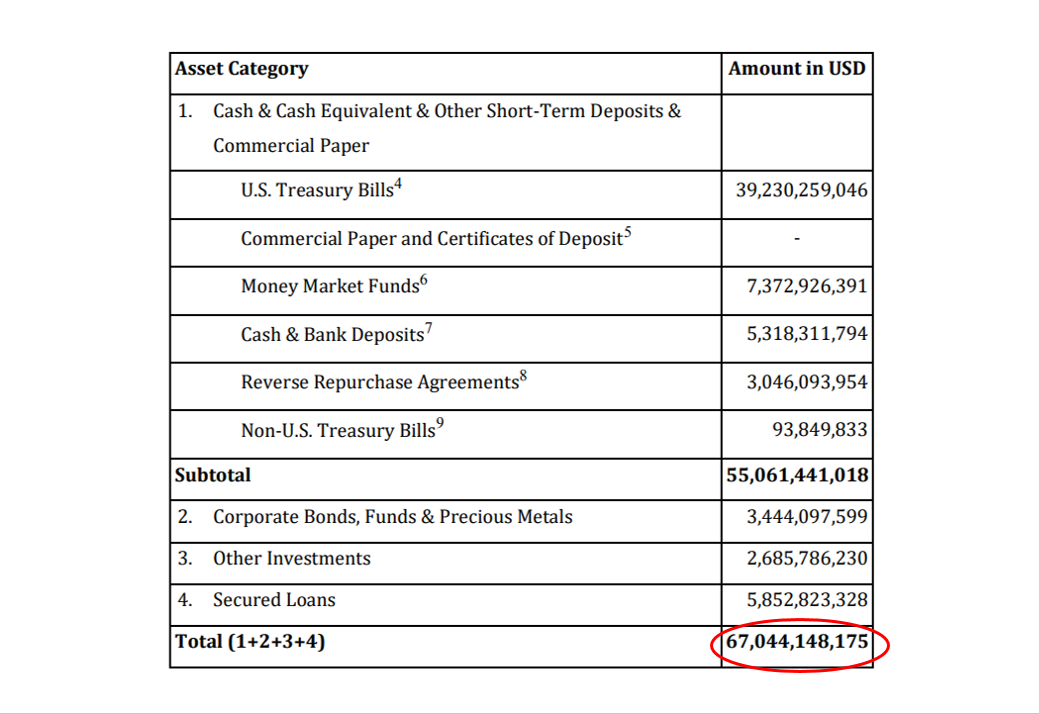 We have not found any more comments from Tether on social networks and on the official website. The technical director of Tether, Paolo Arduino, who usually actively comments on news related to the company, also did not react in any way to the publication of The Wall Street Journal.
We will continue our observations of the activities of Tether and its USDT stablecoin and inform you about the news!
Comments