On January 9, Tether shared with the community the news about its cooperation with ICRYPEX. Tether Gold (XAUT) has become available for exchange users.
💡 Tether Gold (XAUT) is a gold-linked stablecoin launched in 2020 by the Tether team. If the stablecoins we are familiar with have a 1:1 binding with one of the world currencies, then XAUT is the equivalent of one troy fine ounce of gold on a London Good Delivery gold bar. At the time of writing, according to CoinMarketCap, the price of one XAUT is $1.878.74.
According to Tether CTO, Paolo Ardoino, the XAUT stablecoin will help users reduce the risks of fiat currency inflation and help them benefit from owning gold.
"We are extremely excited that ICRYPEX has decided to make Tether Gold available on their platform. By gaining access to a trusted stablecoin that represents ownership of physical gold, ICRYPEX users are poised to thrive as they are now able to benefit from owning a scarce and consistently valued commodity as well as hedge against highly volatile fiat inflation rates." - said Paolo.
ICRYPEX positions itself as a cryptocurrency exchange, whose client assets are stored directly in Turkey, where the exchange was founded in 2018. The crypto exchange was founded by Gokalp Icer and is the first exchange in Turkey that provides 24/7 services.
Gokalp Icer emphasized the important role of stablecoins in the cryptocurrency market, and also said that not only stablecoins linked to currencies are important, but also those linked to valuable resources.
"Stablecoins are of great importance in the crypto markets, especially for investors who want to reduce risk. Although most of the stablecoins are backed with USD, stablecoins that perform price movements backed by other fiat currencies and commodities are also preferred by ICRYPEX users. Tether Gold is a stablecoin that represents ownership of physical gold, so it makes price movements that are connected to gold prices. ICRYPEX users will now be able to buy and sell Tether Gold and have exposure to the change in gold prices with the simplicity of buying and selling crypto." - said Gokalp Icer.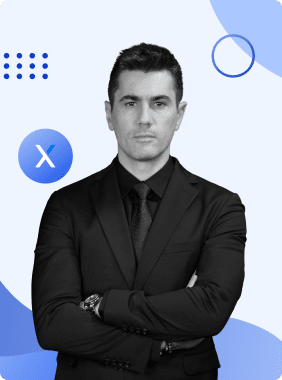 If USDT is the leader among stablecoins pegged to the dollar by market capitalization, then XAUT is still in second place, behind PAX Gold. A gold-linked stablecoin from Paxos which at the time of writing, according to CoinMarketCap, has a market capitalization of more than $508 million, while Tether's XAUT sits at approximately $463 million.
In crypto forecasts for 2023, a lot of attention is paid to stablecoins, and experts talk about their rapid development. Interestingly, not only stablecoins tied to fiat currencies, but also equivalent valuable resources are becoming widespread. We will continue our observations and tell you about the news.
Comments