Tenpay Global, the cross-border payment arm of Tencent Financial Technology, revealed its "1+1+1" model to build an open global payment network and make international remittances as "easy as sending a text message" at the Money 20/20 show in Amsterdam last week.
Vice President of Tencent FT, Royal Chen, explained the model further in a press release, noting that the first '1' represents the Weixin ecosystem.
"We assist individuals and businesses to connect globally by tapping into Weixin users in and abroad, combining with Tencent's expertise in technology, risk management, compliance, and big data."
💡
Weixin is the mainland Chinese version of the WeChat mega-app that combines messaging, games, video conferencing, social media and payments. It has different servers and slightly different functionality from the WeChat app designed for overseas users.
The second '1' represents global payment partners. Connections to major international financial institutions will be leveraged to create an interconnected global payment network. The third '1' will form an "overseas lifestyle services platform," and include several business use cases, such as international e-commerce payments.
Through this model, Tencent aims to build a trusted and efficient digital payment connection, to meet the needs of the global Chinese diaspora and international Chinese businesses.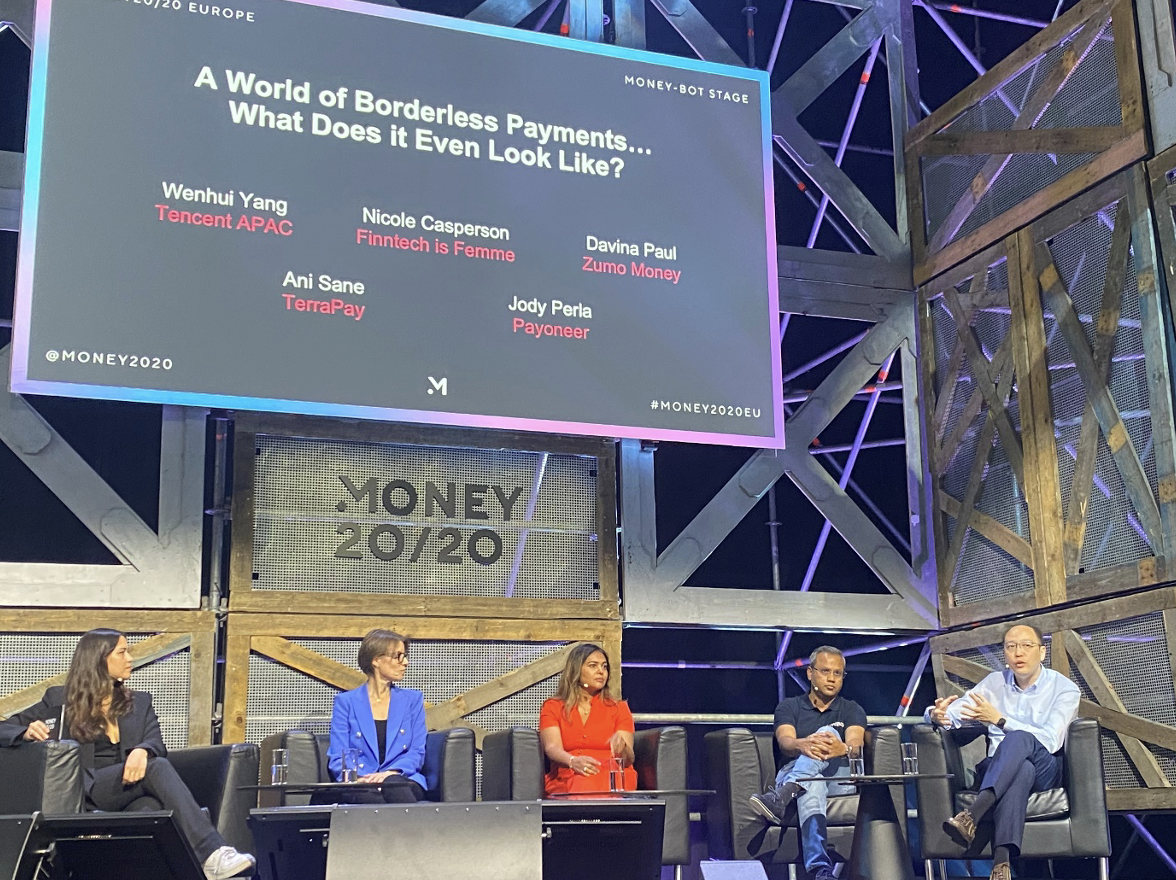 Tencent first launched a cross-border remittance service, We Remit, in 2016, and since then has expanded it with connections to over 20 leading global remittance partners. We Remit was designed to address common issues with existing remittance services and also has enhanced functionality, such as allowing Chinese students to pay overseas tuition fees.
Through We Remit, remittance users in over 50 countries and regions are connected with over 1.3 billion Weixin and WeChat users. Weixin has features to notify recipients of remittance payments with a single click, and Chinese users can already receive funds through Weixin messages.
However, although Weixin and WePay are immensely popular on the Chinese mainland and with overseas Chinese communities, Tencent has had a hard time expanding its user base outside of these markets.
As Observers recently reported, WeChat Pay users recently gained the functionality for palm print payments on one of Beijing's metro lines. The flip side of this is that WeChat (and by extension the Chinese government) then has an additional element of customers' biometric data stored, for whatever use it deems appropriate.
The Chinese government can award itself 'golden shares' in tech and other companies that allow government officials to maintain direct involvement in the running of the business.
We aren't sure that anyone who didn't have to would give the Chinese Communist Party access to all of their data in return for 'text message' payments… which begs the question, why aren't cross-border payments as easy as sending text messages anyway?
Comments