It's been a while since we updated readers on the StepN app, however, this latest news seems worth sharing. The popular M2E (move-to-earn) app has integrated Apple Pay to simplify in-app purchases and expand its payment options. This breakthrough marks the first integration of Apple Pay in a blockchain gaming app, representing a significant step forward in converging Web2 and Web3.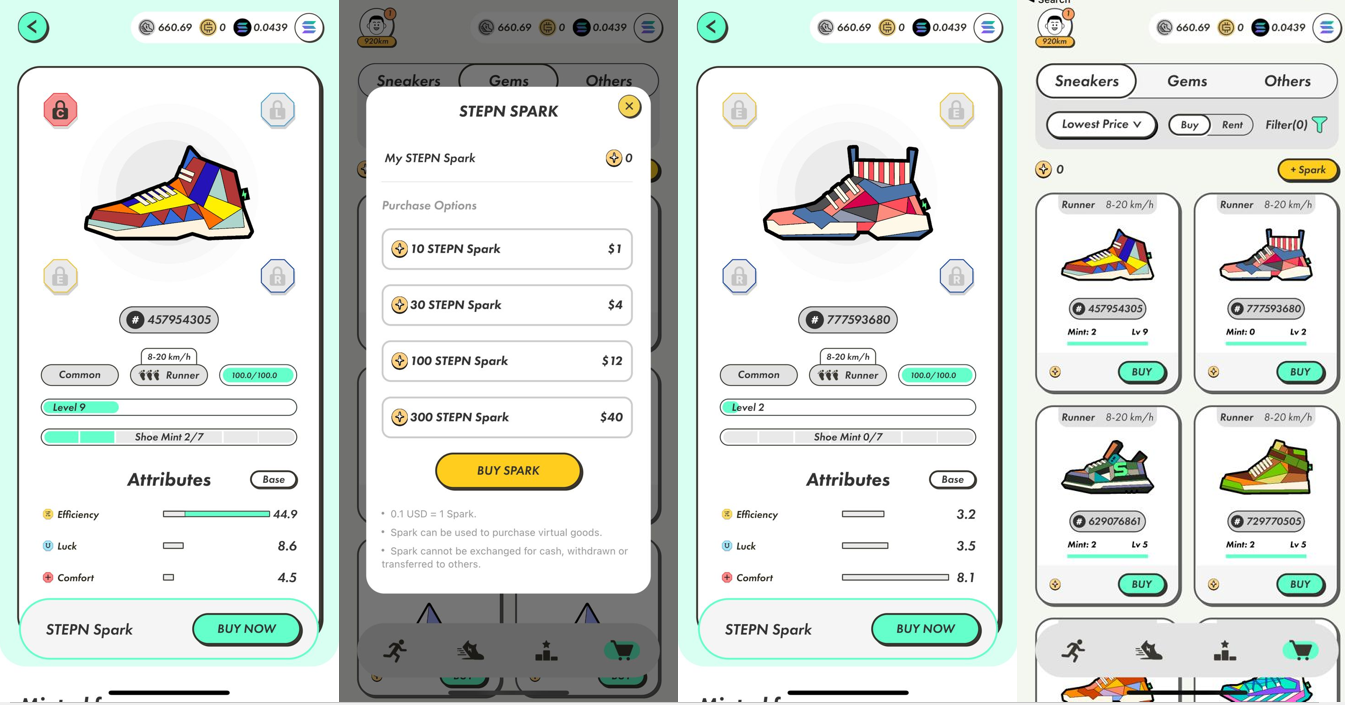 The app rewards users with tokens for physical activities like walking or running, tracked via a synced smartphones (you can read about our experience using the app here). Previously, users of StepN had to connect a separate crypto wallet to purchase in-game NFTs of virtual sneakers. With the introduction of Apple Pay, the payment process has become more streamlined and the user journey simpler. Users can now directly use credit or debit cards linked to their Apple Wallet, expediting transactions while maintaining high security standards.
In the official release on the company's Medium, Yawn Rong, co-founder of StepN developer, Find Satoshi Lab, noted that this integration will make Web3 more accessible to the masses and bridge Web2 and Web3 in a way that has not been seen before.
The bad news is that, in compliance with Apple's policies, each in-app purchase is subject to a 30% commission. This means buying an NFT sneaker with the in-game Spark credits will result in a price difference. This adjustment is necessary to adhere to regulations and reflects added taxation. However, the integration does suggest that Apple may be gradually softening its stance on NFTs and blockchain. Their uniform anti-NFT policy has been eroded, and now it seems the allure of an easy 30% commission is too much.
Despite a decline in active monthly users from over 705,000 in May 2022 to just under 30,000 today, StepN continues to innovate in order to expand its user base. The new partnership simplifies access to StepN products and facilitates user growth.
Axie Infinity, a popular Web3 game, also recently announced its availability for download on Apple's App Store. This suggests that the tech giant may be becoming more receptive to allowing blockchain-based mobile games on its platform. We continue to Observe.
Comments