Shiba Inu is a decentralized cryptocurrency developed in August of 2020 by "Ryoshi". It is not known whether "Ryoshi" is an individual, or a group of people. Shiba Inu runs on the Ethereum blockchain. The cryptocurrency is named after the Shiba Inu dog breed and is positioned as the "Dogecoin killer" (Dogecoin, by the way, also uses a Shiba Inu dog as a logo).
Recently we wrote that Shiba Inu is scaling up and is actively working on the Shibarium – Shiba Inu's Layer 2 network. The launch of Shibarium was announced on January 15 this year. And, a couple of months later, the network is already open for early beta testing. This stage of testing is called "PuppyNet".
💡
Layer 2 is a protocol deployed on top of the main blockchain (Layer 1). Its essence is to increase the scalability of the main blockchain. Layer 2 is being created because the architecture of early blockchains (such as Bitcoin or Ethereum) is not designed for a large number of users and transactions.
At its core, Shibarium is a project that scales Shiba Inu and gives users a lot of new features. According to the developers, the network will be safer, faster, more convenient, more private and, of course, with lower commissions. Also, Shibarium "allows anyone to build DAPPS, integrate into IRL businesses, and power projects with it."
On March 11, the developers announced on Twitter the launch of early beta testing of Shibarium.
The announcement on Twitter was followed by an announcement on the Shiba Inu Ecosystem blog. This announcement contains a lot of useful information. In particular, it contains a link which allows you to take part in early beta testing. It is important to emphasize again that the tokens in the test network are not real.
But, the announcement does not end with words about early beta testing. The developers also invited the media and the community to visit the early alpha version of Wagmi Temple – part of a major project Shib The Metaverse.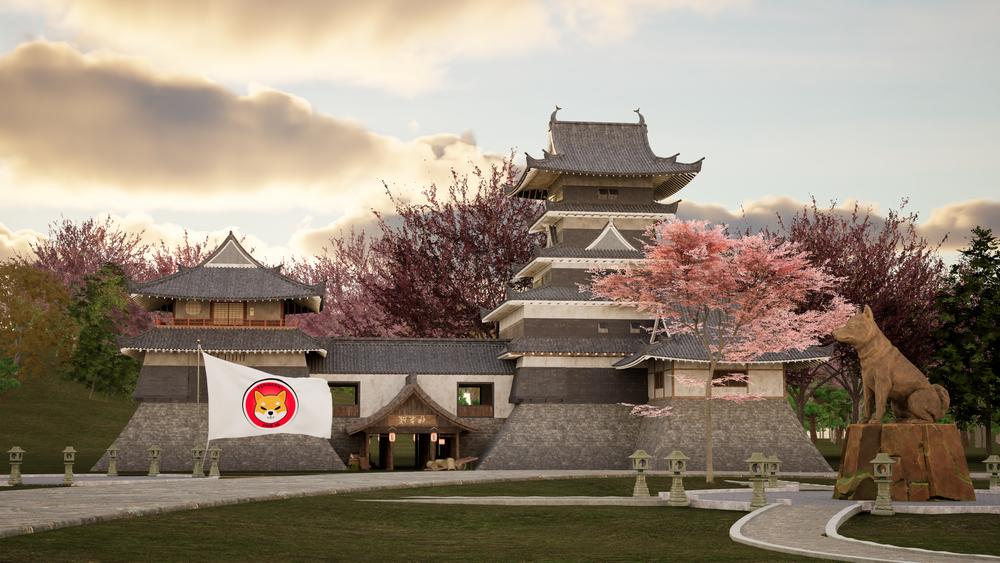 And finally, the developers decided to "dispel some FUD" and give "two pieces of meme evidence" to prove that Sam Bankman-Fried (SBF), the head of the infamous FTX, is not the same person as the creator of Shiba Inu, Ryoshi.
"Ryoshi was a big fan of wrestling. WWF wrestling to be specific. He chose Gifs of people like Macho Man Randy Savage and Ric Flair! At one point we even considered getting Ric Flair for a Shib commercial. SBF wasn't even BORN at this time. <…> More importantly, Ryoshi, as seen in his posts, was NOT a fan of Centralized Exchanges (CEX) and would NEVER have run one himself. Do better fudders, do better."
Rumors that Ryoshi and SBF are the same person began to spread after a series of tweets from Coinbase Director, Conor Grogan. The tweets were dedicated to the connection between Alameda and SHIB.
But, the launch of the early beta testing of the Shibarium network did not go smoothly. According to IntoTheBlock, whales (holders of the largest shares of some crypto asset) dropped more than eight trillion SHIB tokens from March 8th to March 15th.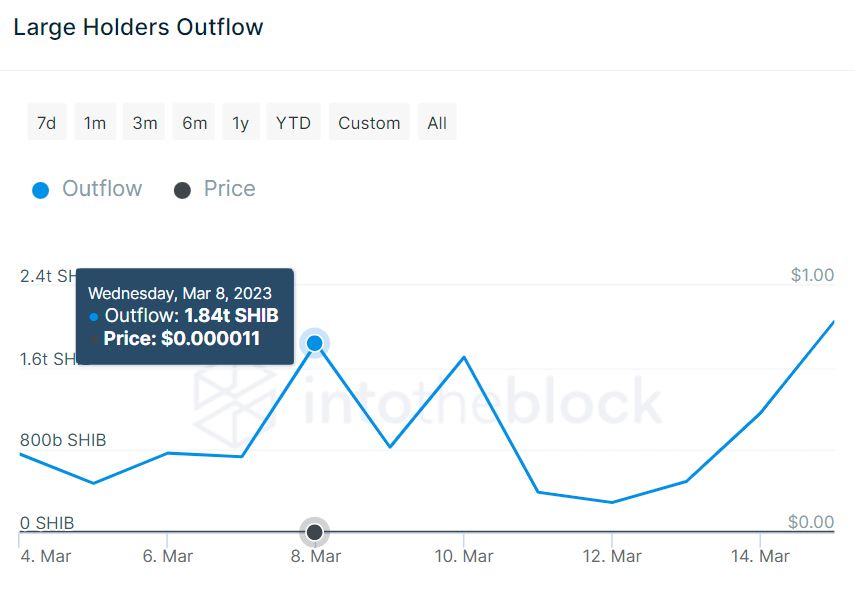 It is not completely clear what the outflow of such a large number of tokens can be associated with. But, it is worth noting that in comparison with the indicators of mid–January - early February, today's outflow looks insignificant. After all, back then only on January 10, the outflow amounted to more than 17 trillion SHIB tokens.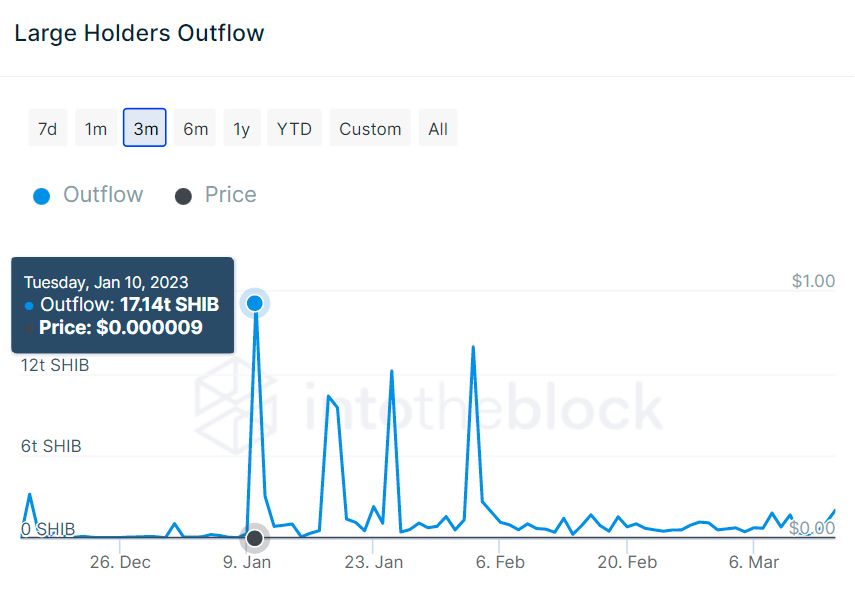 Subscribe to our social networks and newsletter, and follow our observations on the development of Shibarium and other projects!
Comments