On December 3, Reddit's collectible avatar minting reached 255,000. Reddit's Polygon-based NFTs now boast around 4.8 million in circulation, according to Dune Analytics. The previous record was set at the end of August when over 200,000 Reddit avatars were minted daily. Since their introduction 95,000 avatars have been sold and are held by 4.1 million holders, which means that most holders prefer to keep their collectibles. The sales volume of the collectibles recently hit an all-time high of $2.5 million on October 24 across 1,991 buyers.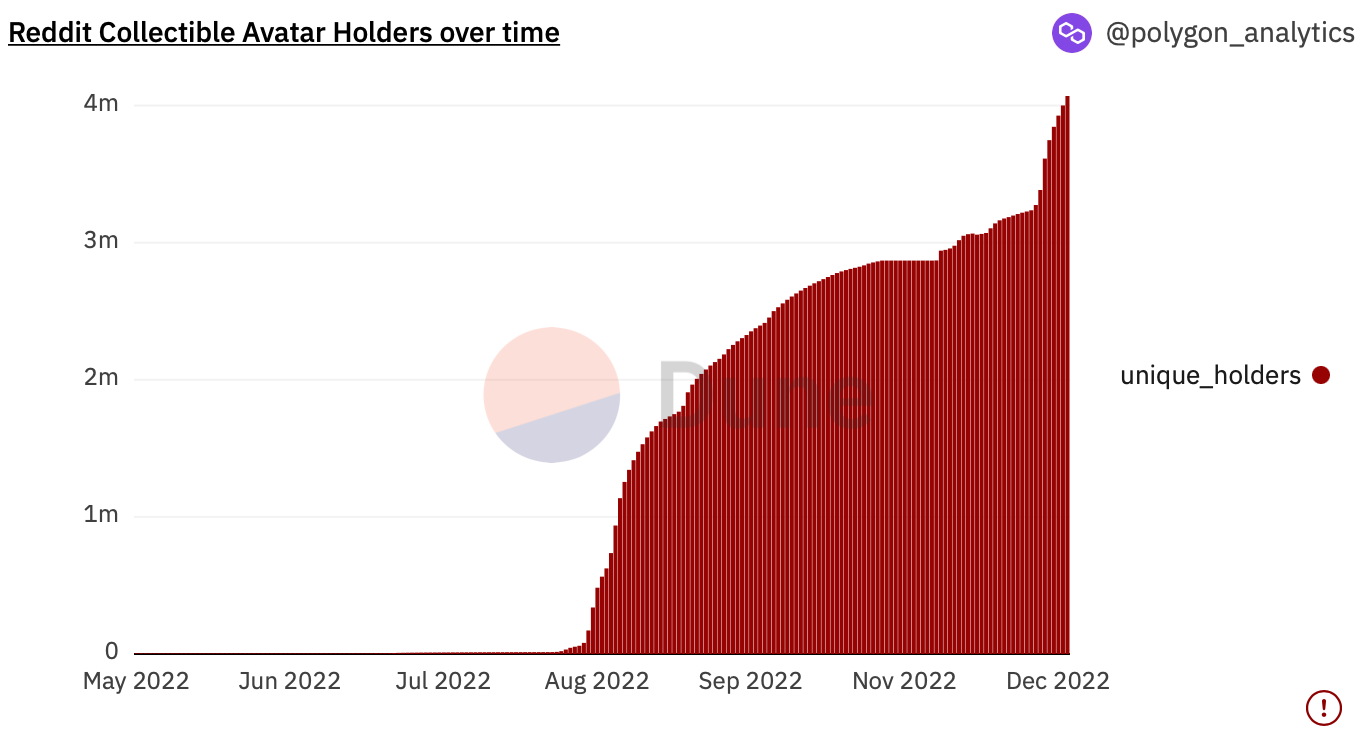 Used as avatars on Reddit's social networking platform, the Polygon-based digital collectibles have been lauded as a successful introduction of NFTs to mainstream consumers. Having already introduced tokenised community points last year, Reddit announced its digital collectible avatar plans in July.
The company differentiated their collectibles from NFTs and crypto. They sell for a fixed price rather than being auctioned and can only be purchased with fiat currencies. In Reddit's statement there was no mention of NFTs. This strategy has paid off: some of the collectibles have made their way onto secondary markets like OpenSea and had their floor prices grow, but most holders acquire them through minting on Reddit.
January had record NFT sales at $4.7 billion globally. After that NFT sales went from billion to million. In November NFT sales increased by around 16% to $534 million from about $460.4 million in October, which was the weakest sales month in 2022. Moreover, it has been only several days since December started but over $63 million in global NFT sales has been recorded. We continue to observe.
Comments