The leading NFT marketplace OpenSea has launched OpenSea Pro, an advanced NFT marketplace aggregator, targeting professional NFT traders. The new product is a rebrand of Gem v2, the newest version of Gem's NFT aggregation platform. OpenSea acquired Gem in April 2022 with plans to bring its professional trading tools to OpenSea users.
Operating at 0% fees and providing access to listings from over 170 NFT marketplaces, including OpenSea, and a suite of powerful tools and aggregated cross-market data, OpenSea Pro provides a broader view of the NFT market and helps users make informed decisions when buying or selling their assets.
Significantly for OpenSea, the recent launch appears to have been well received by the community. Two key metrics of platform use – daily active users and new wallets created – spiked significantly since the launch.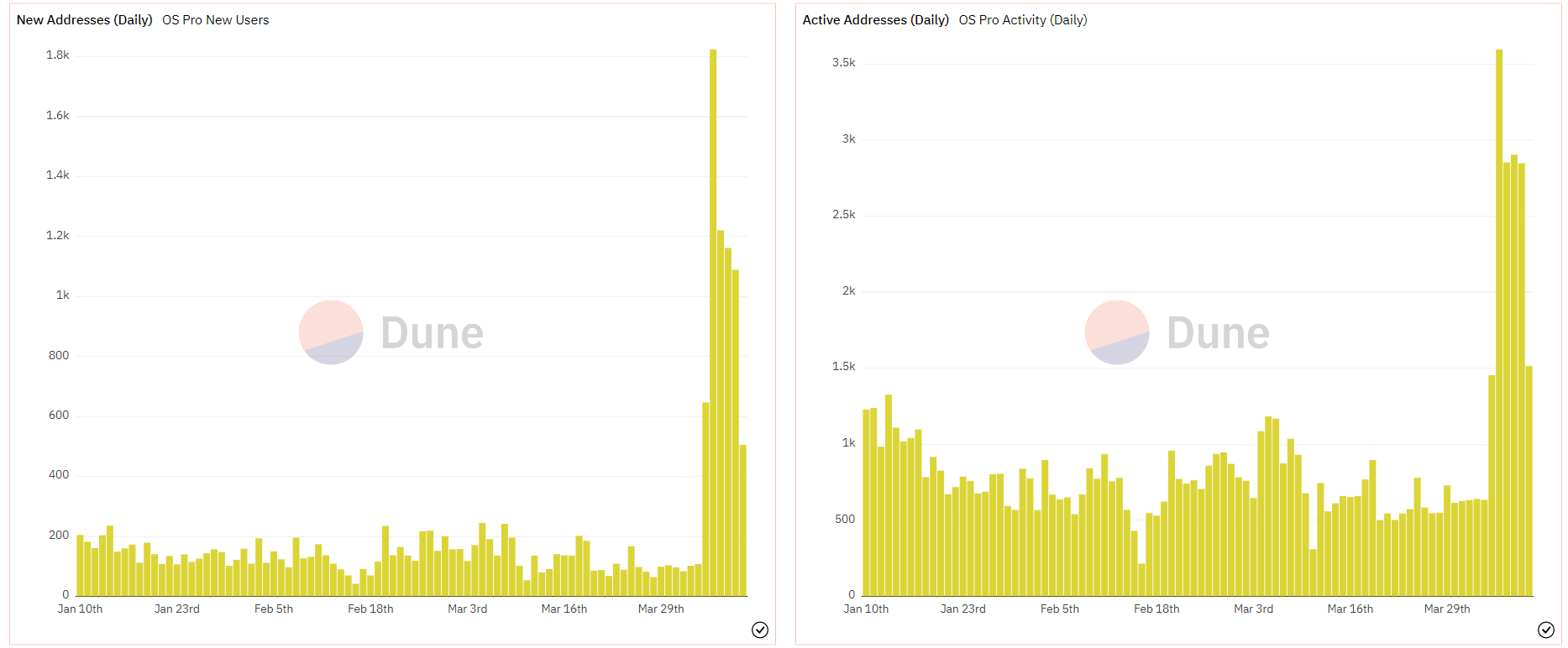 The competition for market share of NFT trading volume between OpenSea and zero-fee platform Blur's rise has been rapid since the marketplace's launch in October. So, OpenSea dropped its required marketplace fees to 0% in order to attract Blur traders. OpenSea said in its launch of OpenSea Pro it's bringing its marketplace fees back to the main platform at 2.5%.
Although rivalry with Blur may seem like the only reason for OpenSea Pro launch, the company talks about investing the revenue from fees into improving the NFT space, providing tools and improvements for traders and creators, and forming new partnerships. We continue to observe.
Comments