At the moment, the exact launch date of the stablecoin is unknown, but Jewel Bank plans to launch in the coming months.
Despite the fact that, according to Linkedin, the bank's staff does not exceed 50 employees, in June 2022 Jewel Bank received a license to conduct business related to digital assets from the Bermuda Monetary Authority (BMA). This allowed the bank to become the first bank working with digital assets in Bermuda. Back then, the bank's employees started talking about the release of their own stablecoin for the first time.
A few months later, Barnett, the founder of Jewel Bank, announced his readiness to launch Jewel USD using the Polygon blockchain in the foreseeable future. Barnett also clarified that the stablecoin will be fully secured and will be issued directly by the bank, which guarantees the reliability of reserves and deposits, reducing risks for users.
Jewel Bank has seriously approached the issue of the reliability of its own stable coin, therefore, in order to avoid problems, access to transactions with JUSD will be available to certain customers for the first time.
"JUSD transactions will only be possible between permissioned clients/wallets, eliminating the ability for bad actors to use these assets for any unsanctioned activity. Jewel may seek to open up its stablecoin to non-clients in the future." – said Barnett.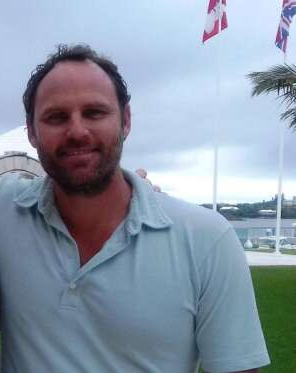 The representative of the bank also said that the launch of JUSD will be useful for many companies whose activities are related to crypto assets. This is due to the fact that the stablecoin is able to satisfy the users' need for settlements in US dollars outside the United States, while remaining in real time.
"The need for a USD real-time settlement network outside of the U.S. is significant for both fintechs and digital asset firms, so we're filling a large gap in the market. The U.S. has solutions like Signature Signet for real-time settlement, and now Jewel Bank is providing a Bermuda-based non-U.S. solution for the industry, and the response by clients in signing up prior to launch has been significant." – said Barnett.
It should be noted that previously Chance Barnett successfully participated in the creation of tech companies. For example, he worked on the popular crowdfunding platform Crowdfunder. This experience will be really useful when managing Jewel Bank.
The gross domestic product in Bermuda in 2021 amounted to $7,081 billion. And the official currency of the country is the Bermuda dollar, which is equal to 100 cents. Perhaps that is why the new stablecoin will be linked to the US dollar, which is convenient for calculations and transfer to the local currency.
Let's hope that the launch of JUSD will bring a lot of benefits and really bring the crypto industry in Bermuda to a new level. We will continue our observations and report on the news.
Comments