Crypto is a money business, so intruders are constantly attacking it. According to the Global Web3 Security Report 2022, the industry lost more than $13,7 billion in 2022.
This year started with significant losses: Euler Finance lost $197 million, Raydium lost $4.4 million, General Bytes lost $1.5 million, and SushiSwap users lost about 1800 ETH. The list of victims is large and although some of them were able to recover the funds, damages to the reputation of the industry continue to accumulate.
The second quarter of 2023 was no exception. The Bitrue exchange lost about $23 million from cyber attacks. Hundred Finance was hacked for $7 million, and MEV bots lost $25 million due to an exploit. The total losses of the crypto industry from various scams and attacks in April exceeded $100 million, according to CertiK Alert.
Most of the losses in April were due to exploits that resulted in more than $74.5 million worth users' lost funds. Interestingly, the losses for April exceed the losses for the first three months of 2023 combined.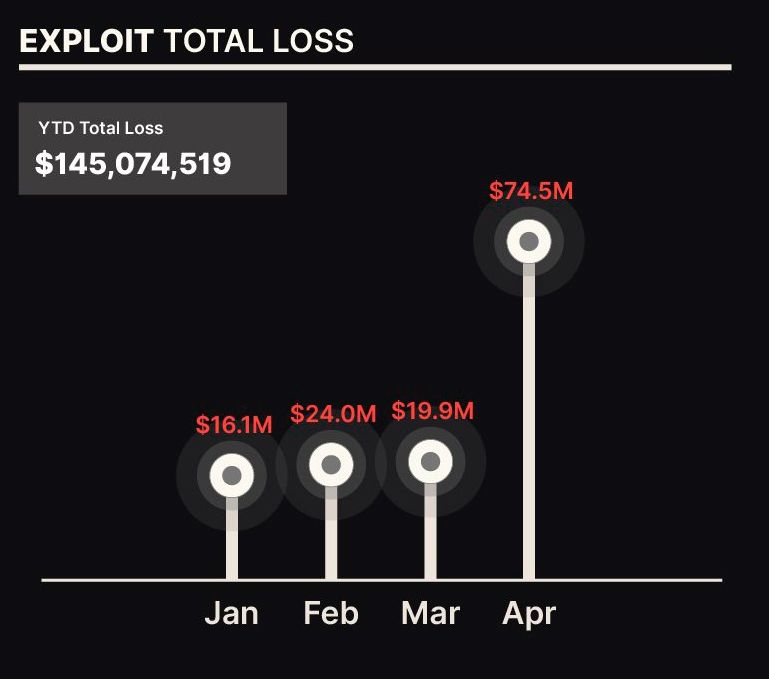 Exit scams in April claimed $9,4 million, and flash loan attacks brought losses to the crypto industry of almost $20 million. It is worth noting that in March, the losses from flash loan attacks amounted to ten times more since it was in March that Euler Finance was attacked.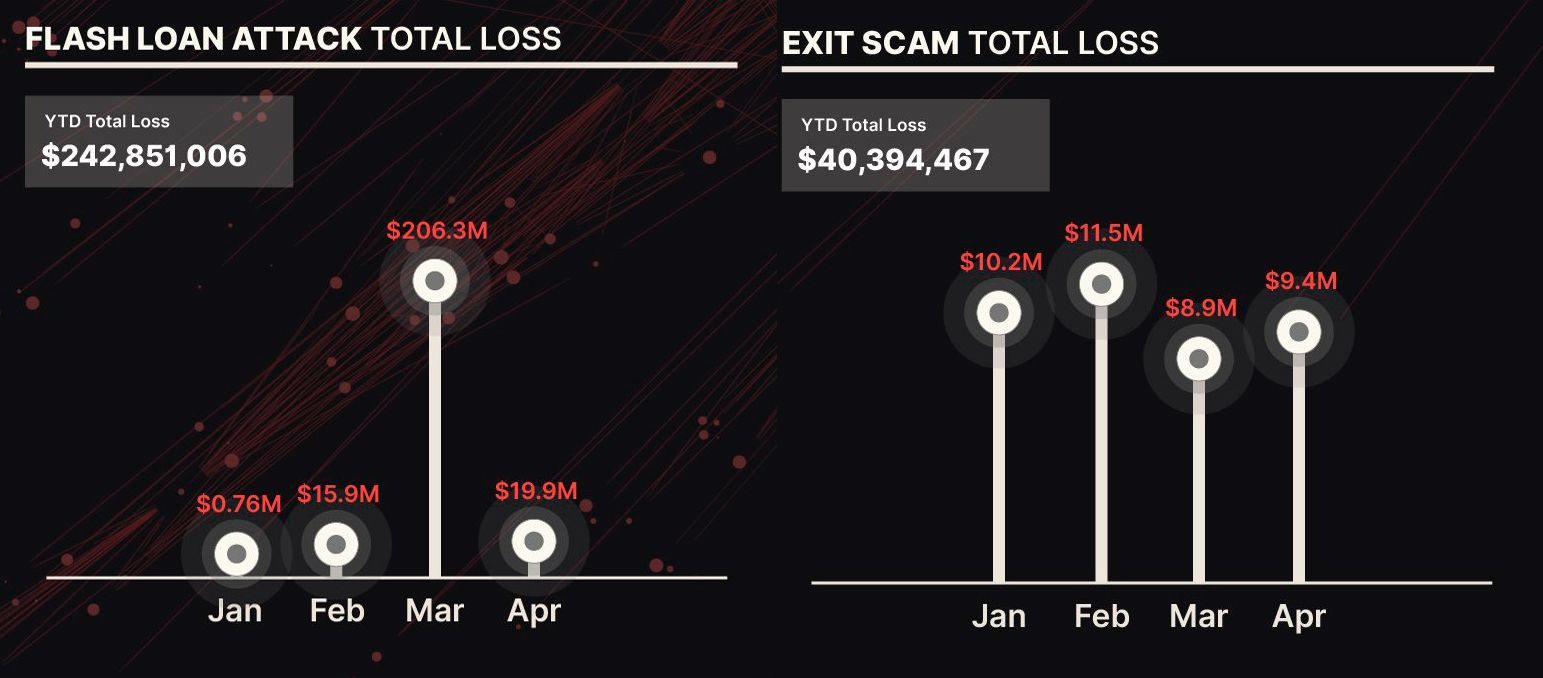 A person or a group has created 114 (!) meme-coin scams in 45 days. As discovered by a crypto researcher ZachXBT in April, the funds stolen from these 114 meme coin scams were transferred to the same deposit address.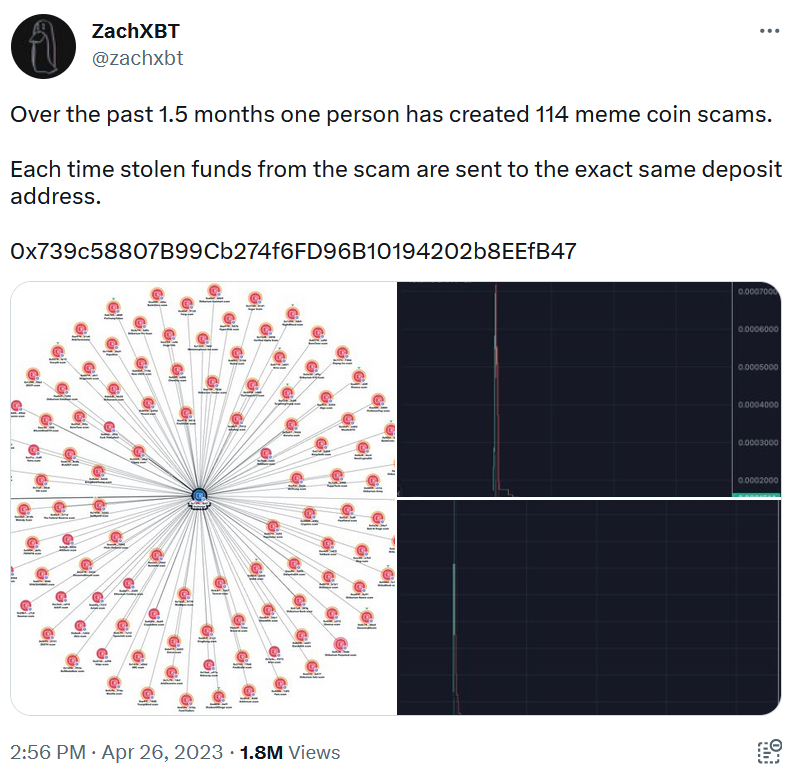 The funny thing is that this address is a Coinbase wallet. It may be possible to calculate the identity of the hacker through KYC. But, Coinbase did not comment on this situation.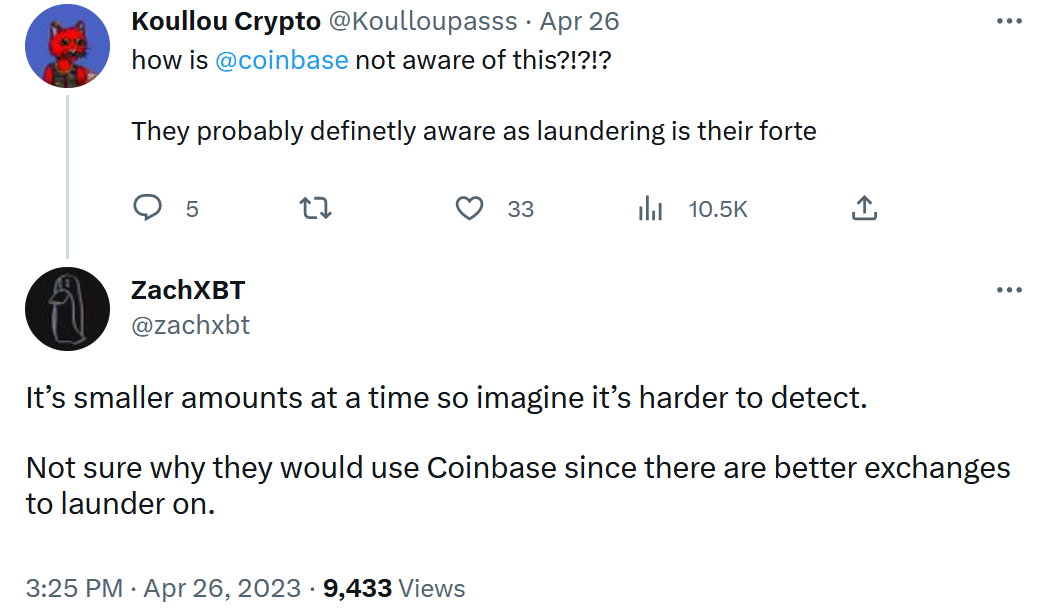 Just an hour after ZachXBT told about the hacker, a crypto enthusiast under the nickname Guru told about the wallet of a even more hardworking hacker. This one has been running 2-5 rug pulls daily for the past two years.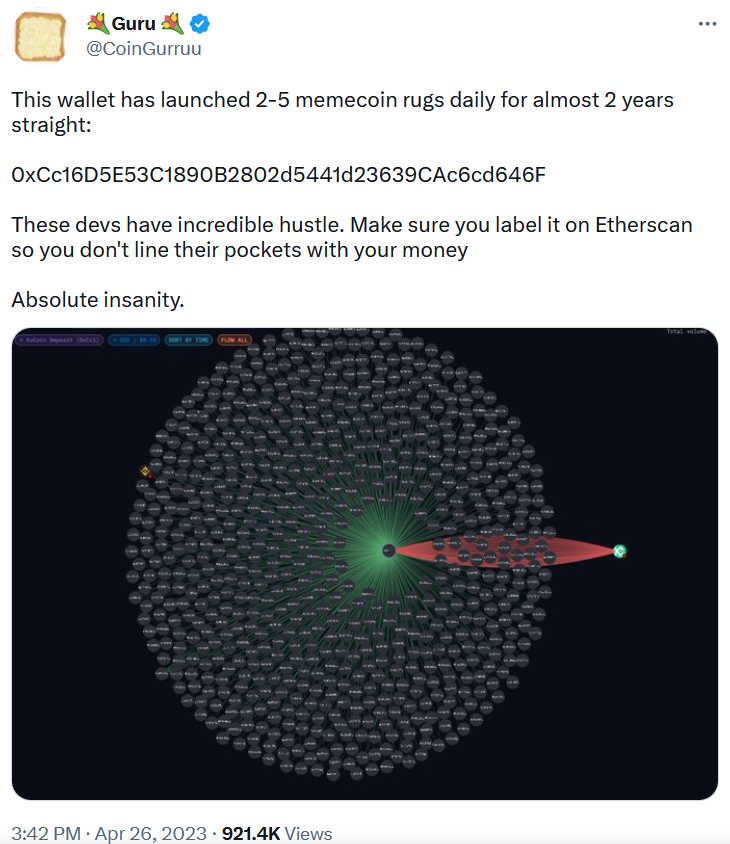 The losses of the crypto industry from various hacks and scams, despite extensive incidents, still do not exceed half a billion, according to CertiK Alert. Compared to more than $13 billion in losses last year, half a billion sounds like a small amount. Yet, the year is not over and markets are just heating up. What major cyberattacks are waiting for us this year? Write your guesses in the comments, and we continue to Observe.
Comments