Jordan Castro, known online as Poopie, one of the founders behind the popular NFT project Doodles, has shared that the brand is moving away from being an "NFT project" and is focusing on becoming a top-tier media brand. In his Discord post he expressed frustration with the focus on money among some holders and the practice of "building in public," which he felt was detracting from the project's overall vision.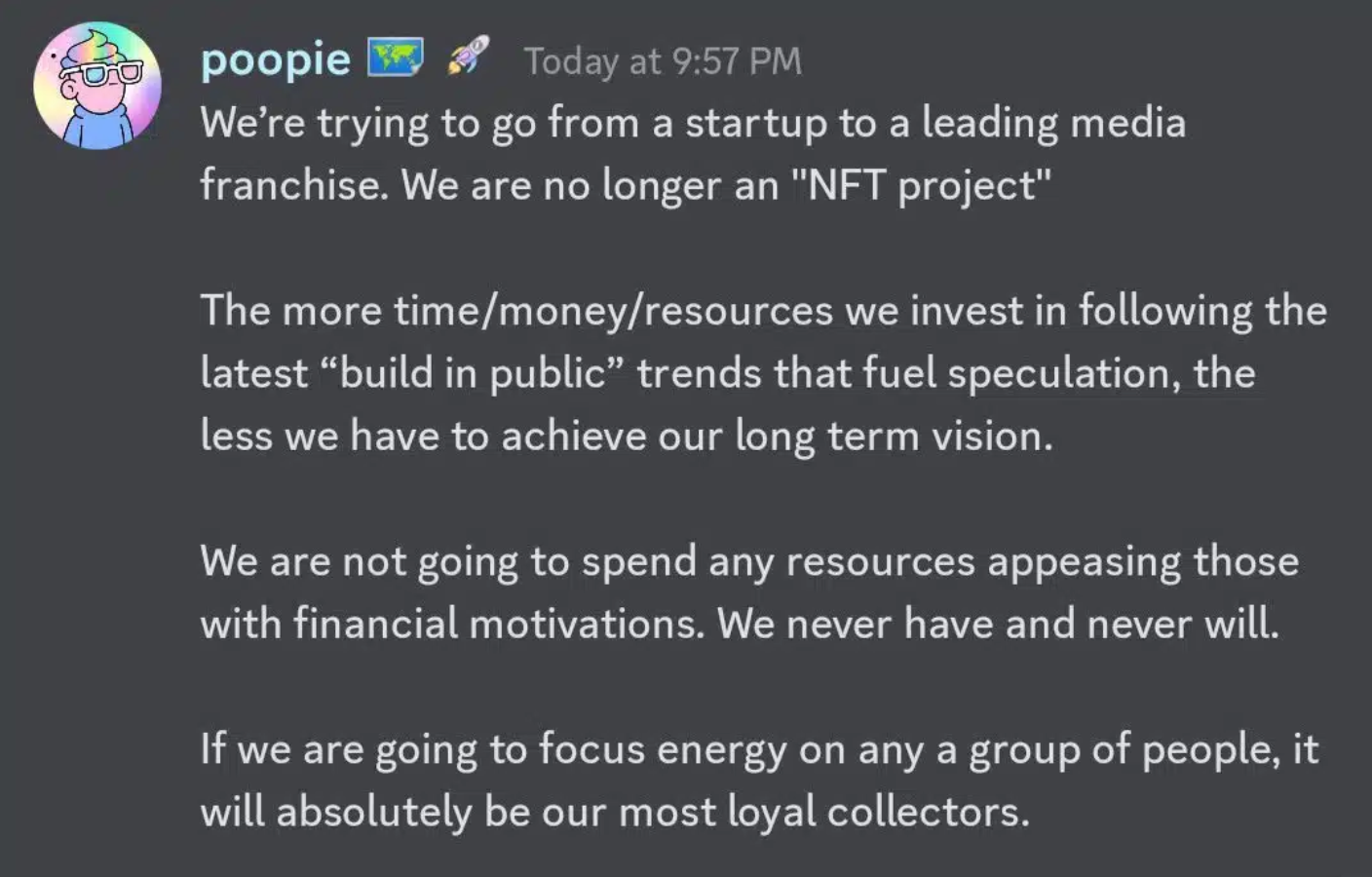 This announcement caused a stir in the Doodles Discord, with some holders expressing disappointment and frustration at the shift away from NFTs. Poopie's comments to one holder to "floor his Doodle and GTFO" only added fuel to the fire, and the fallout was felt in the Doodles market, which saw a significant drop in the floor price. Later on Castro released a statement clarifying his comments and the project's new direction. However, the damage had been done, and Doodles is now facing a potential holder turnover.
Response to his initial comments has been mixed across the Internet. Some see Castro's comments as ambitious, suggesting that he's saying that Doodles is no longer just an NFT project because it's aiming higher. Others see it as a rejection of Web3 principles, and a sign that Doodles is pushing back on the scene that helped the project find prominence in the first place.
Also, one of the main supporters of the Doodles project and a high-profile Doodle NFT holder Franklinisbored recently announced that he has given up on the project entirely and has completely "floored" it down to 3 ETH. He has limited access to his Twitter account, but we found a screenshot online that clearly says that he wasn't selling the valuable Doodle NFTs, just the lower-priced ones he didn't really like.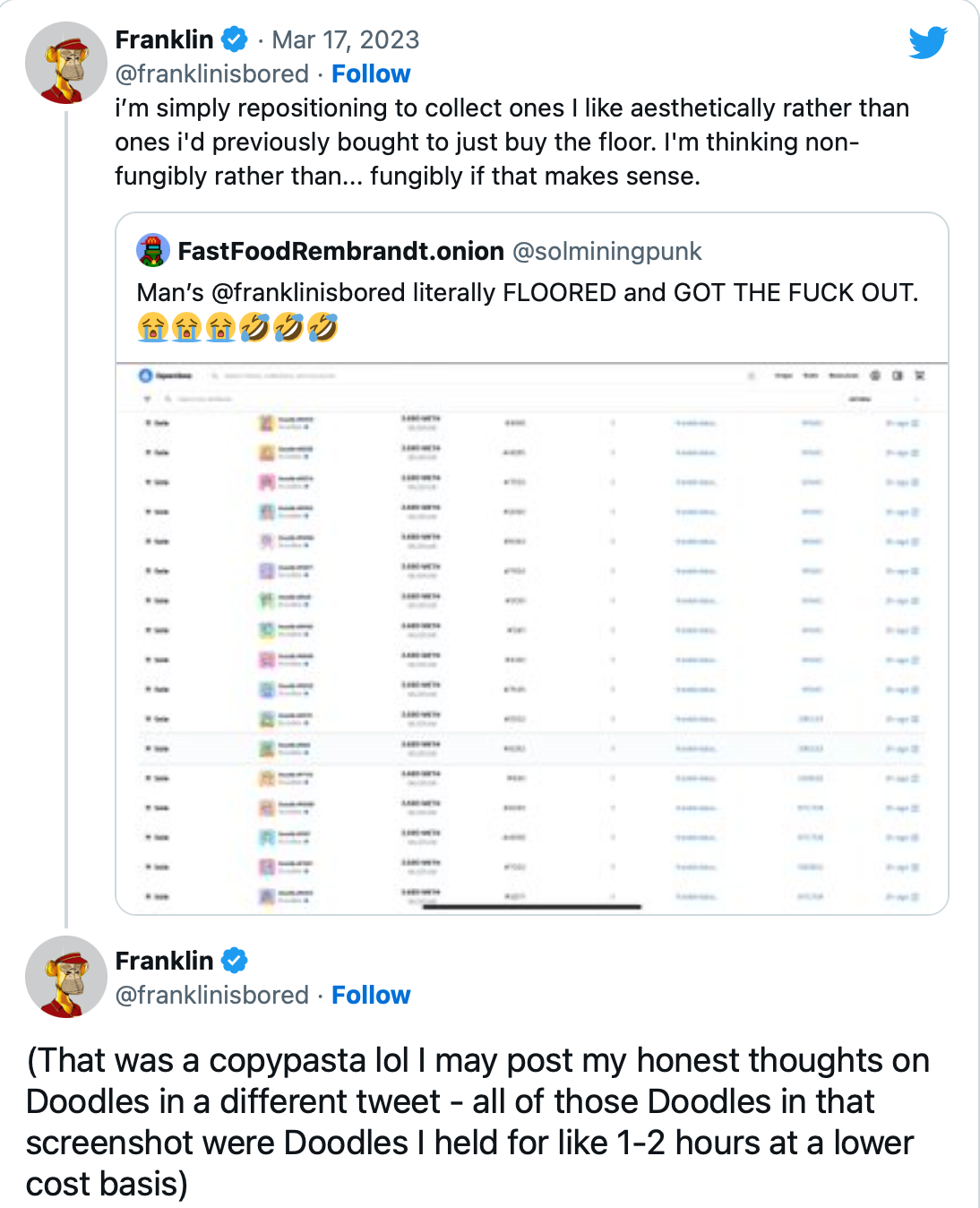 While the Doodles team has expressed its intention to transition to a media franchise, it remains to be seen whether the project will be able to attract new supporters and maintain its position in the market without the backing of influential holders like Franklinisbored.
Doodles also faced pushback from some members of the community regarding the recent launch of limited-edition NFT socks. Many people on Twitter criticised it as a relatively small update after Doodles recently teased major moves ahead.
What's interesting to note is that this shift away from NFT branding may become more common as crypto and NFT scrutiny continues to increase in the US. As NFT projects face increased regulatory pressure and scrutiny, some may choose to rebrand themselves as media franchises or other types of businesses to distance themselves from the NFT label.
Comments