Ethereum creator Vitalik Buterin is a Web3 genius, so, as soon as word spread that there was an NFT collection with his stamp of approval, it led to surging sales of the NFTs to the tune of several million dollars'. The Quadratic Funding Collection celebrates Ethereum creator's contributions to a popular Web3 funding model, and it was created by Metalabel in collaboration with Web3 funding platform Gitcoin. The mint was launched on March 1 and in a week, collectors minted 9,220 tokens at a floor price of 0.045 ETH, or approximately $800 each. The collection has already hit the secondary market in full force.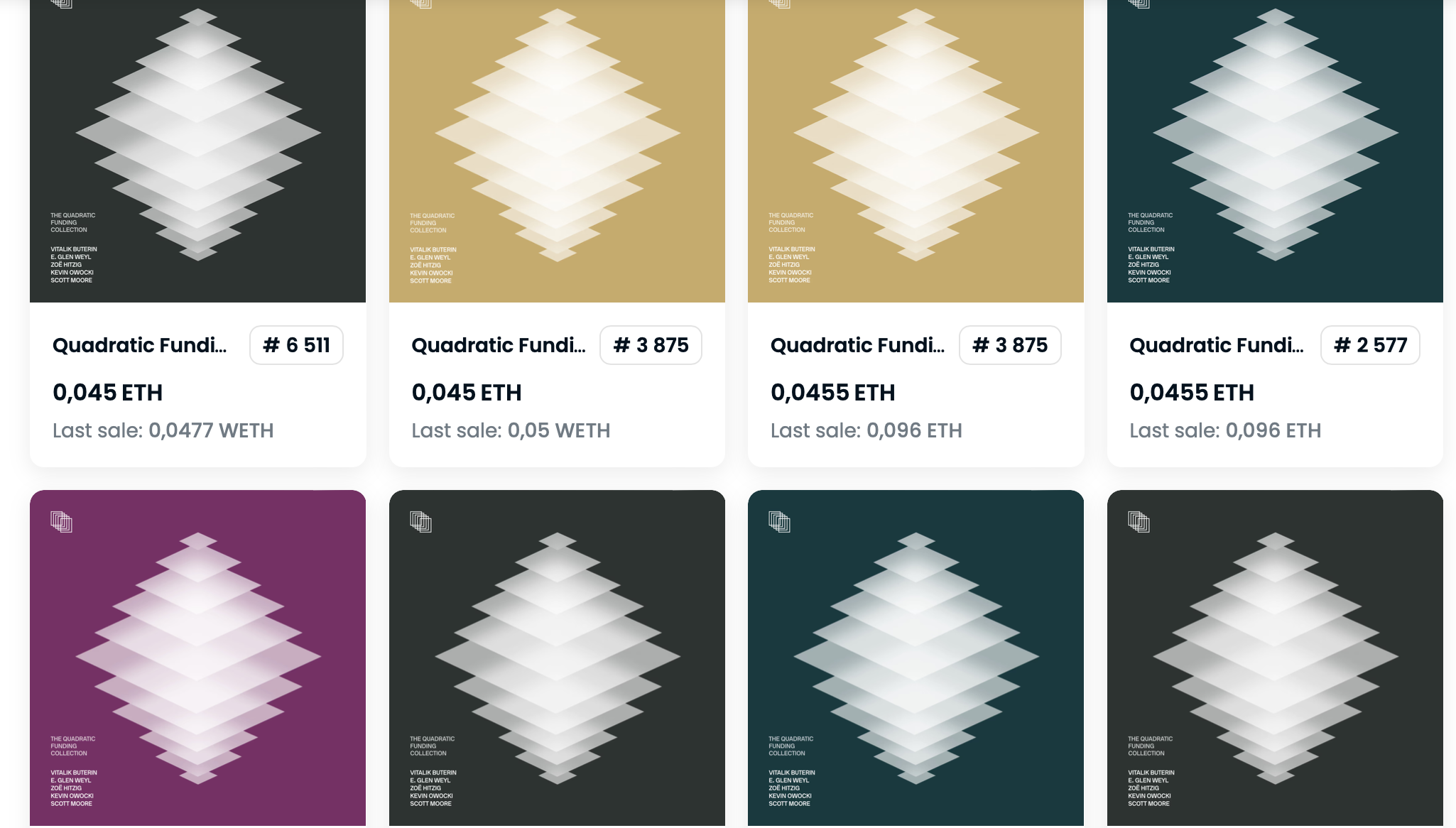 Each NFT in the collection is known as a "record" and includes a digital version of the 2018 whitepaper "Liberal Radicalism: A Flexible Design for Philanthropic Matching Funds" signed by Buterin and his co-authors. The collection is Metalabel's first "Quality Drop" project and commemorates the creation of the concept of quadratic funding. Quadratic funding is a model that seeks to maximise contributions to projects by providing matching funds to individual donations. In practice, that means that a few whales can't determine how matching funds are delegated based on the size of their contribution—the breadth of support for particular projects is also a factor.
Each NFT also comes with two essays about quadratic funding from Gitcoin co-founders Kevin Owocki and Scott Moore. 12 limited-edition "signature" editions of the NFT came with physical copies of the whitepaper signed by Buterin and were sold through a Dutch auction format. Ultimately, the drop raised over $781,000 for public goods projects.
Twitter and NFT collectors have been buzzing about the project, though some users were sceptical about what some are calling the "Vitalik NFT drop," with other users questioning if it is an "official" drop from Buterin.
As part of an initiative called "Quality Drops," Metalabel will be releasing 12 other collections (creative projects like ArtBase and CyberFeminism) developed by different groups on the platform. And, to be honest, it doesn't matter whether Buterin is really involved in the drop or not, it's just great that some money will go to a good cause. We continue to observe.
Comments