Astar is a multi-chain smart contract platform for the Polkadot community that supports multiple blockchains, different layer-two solutions and virtual machines.
The company stands behind Japan's leading blockchain, the Astar network, which connects the Polkadot ecosystem to Ethereum, Cosmos, and all major Layer 1 Blockchains.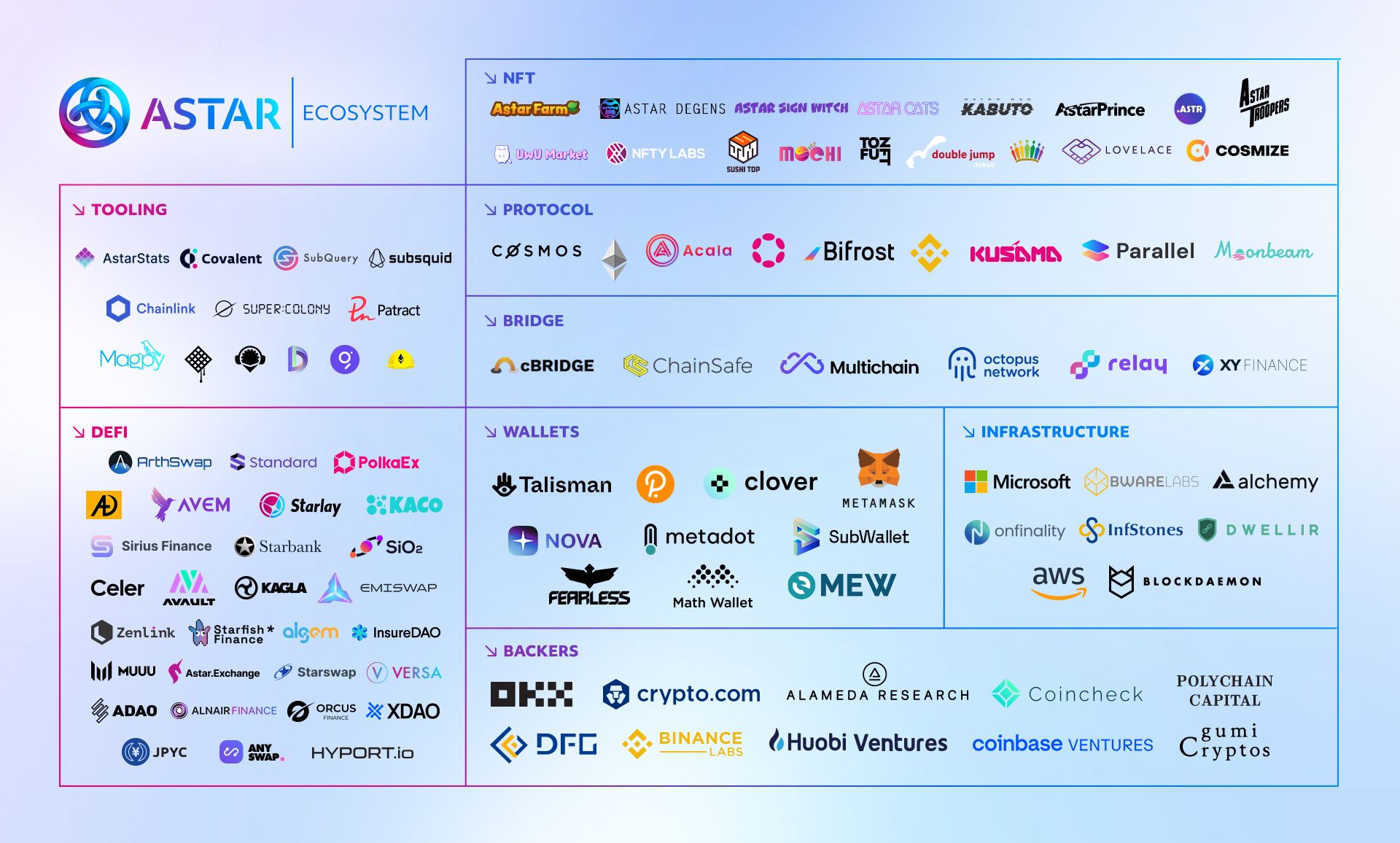 The Build2Earn model of the network empowers the builders to earn by staking mechanism for the code they write and build on decentralized applications through Substrate framework:
"On the Astar/Shiden Network, dApp staking is how developers who build dApps can get compensated. By having a basic income, developers can keep building and improving their dApps. At its core, dApp staking is similar to staking on validators, but in this new paradigm, dApp stakers — also known as nominators — can nominate their Astar/Shiden tokens on dApps they want to support" — astar.network.
The company is developing rapidly and is taking part in multiple collaborations, for example with Microsoft and Amazon.
Among other interesting collaborations is with Starfish Finance, built on Astar Network, which focuses on the possible merge of DeFi and NFT worlds. On the platform you can stake NFTs without selling them.
Another recent Astar project is a collaboration with the city of Fukuoka, the country's second-largest port city,  which aims to become the Web3 hub of the country. Under this collaboration, Astar will provide education and develop of new projects together with local governments.
Also NTT DOCOMO, Japanese mobile phone operator, has signed a basic agreement with Astar Network to spread the Web3. The two companies launched a social problem solving project which uses the concept of a DAO to respond to regional revitalization and environmental problems.
💡
In our Play-to-Earn section you can find our observations on
DEO Arena game
. Recently it was expanded to the Astar network to attract more players.
By the way, Japan is among the most crypto-unfriendly countries when it comes to taxes according to the Coincub report. Let's hope that this won't prevent the crypto sector in Japan from developing.
Comments