Recently Gucci and Yuga Labs announced their multi-year partnership to create a unique metaverse experience that blends the digital and physical worlds. And just a couple of days later the first product of their collaboration has been revealed: the KodaPendant. This limited-edition Gucci-branded pendant expands on the lore of the Otherside and Legends of the Mara. This first piece is part of the Otherside: Relics by Gucci, which will be a series of physical jewellery tied to NFTs.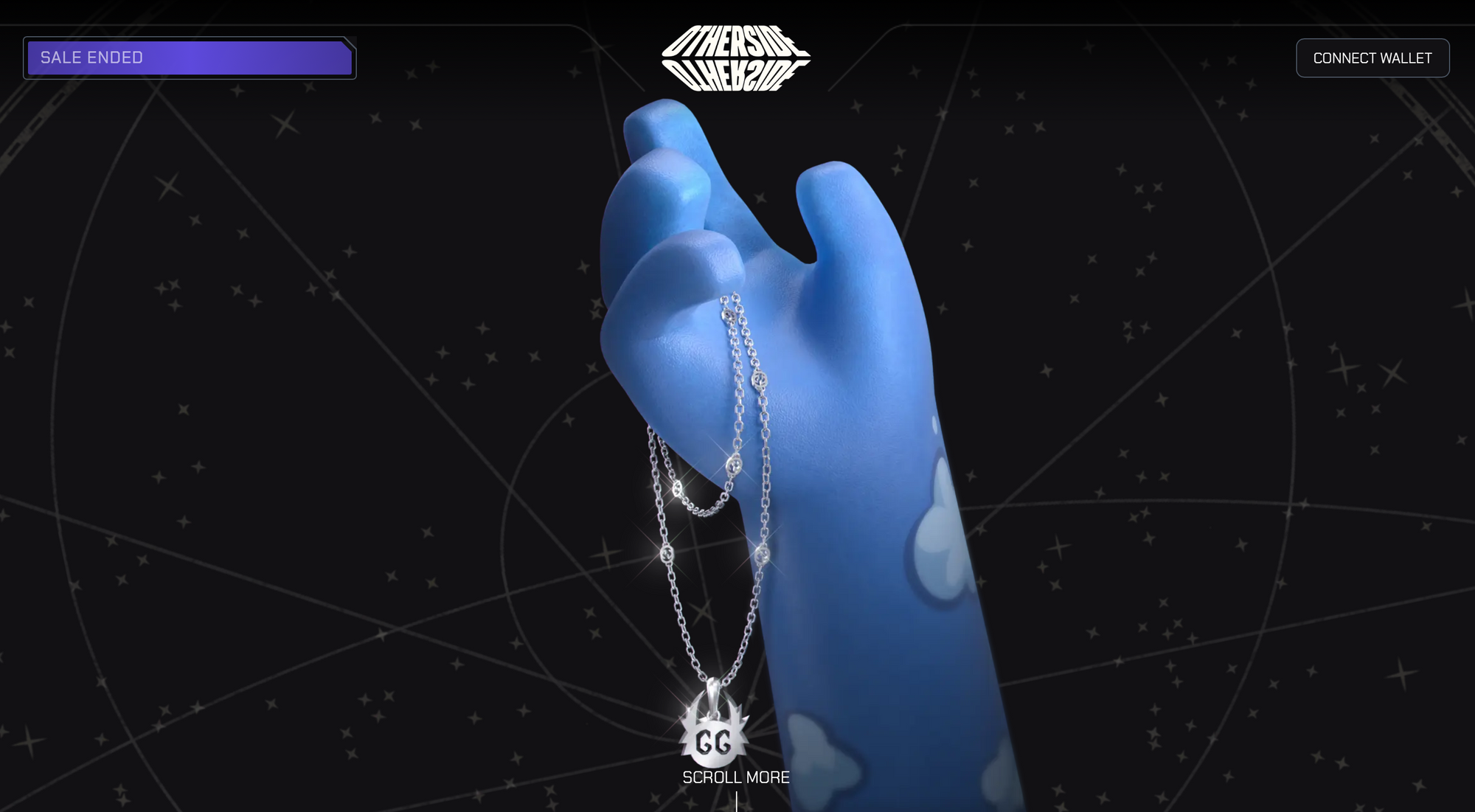 The Otherside metaverse game we know little about yet centers around a mysterious species of aliens called "Koda," and their relationship to the titular apes of the BAYC. The first "Relic" that unlocks numerous perks within the Otherside metaverse has already been sold out. It could only be bought with Apecoin, and each cost 450 APE, or $1,883 at the time of writing. The total amount of KodaPendants released was 3,333.
The tricky part was that KodaPendants were only be available to current holders of Koda or Vessel NFTs. 10,000 Koda NFTs were quietly embedded among the 100,000 Otherdeeds released last year, and every Otherdeed holder is entitled to claim a Vessel NFT, which was revealed last week. It basically means that KodaPendants were available for purchase for Otherdeed holders.
Holders of KodaPendants will be able to claim a physical piece of jewelry from Gucci later this year. It will look like a silver chain adorned with a silver pendant in the shape of a Koda alien, inscribed with "GG," a shorthand among gamers for "good game." Each physical KodaPendant will be also inscribed with a unique edition number on the back.
The accessories will be only available to citizens of select countries, such as the United States, Canada, Saudi Arabia, the UAE, Kuwait, Qatar, and most of Europe. Notably, citizens from African, Central American, and Asian countries, with the single exception of Japan, are ineligible to receive a pendant.
Last year, CryptoPunks collaborated with Tiffany's to create a limited edition NFT-backed series of 250 gold, ruby, and diamond necklaces, each modelled in the likeness of purchasers' unique CryptoPunk NFT avatars. Those necklaces, which each cost $51,000, sold out instantly, helped raise Cryptopunk trading volume.
Gucci is one of the most widely known luxury brands. Conversely, Otherside is one of the most highly anticipated metaverses. The two companies joining forces to collaborate on both digital and virtual fronts can significantly propel Web3 adoption. We continue to observe.
Comments